God bless him!
Steve and his son Josh, who has Down syndrome, flew to New York City during an annual holiday to fulfill Josh's vision of watching a game between the Mets and Yankees. On the big day when they entered the stadium, and Josh spotted a normal hat stand that would eventually create for him an unforgettable moment!
Josh's mother explained why Josh selected an NYPD hat given all the "very cool" options available. His dad wasn't arguing because he knew that Josh wanted to become a police officer.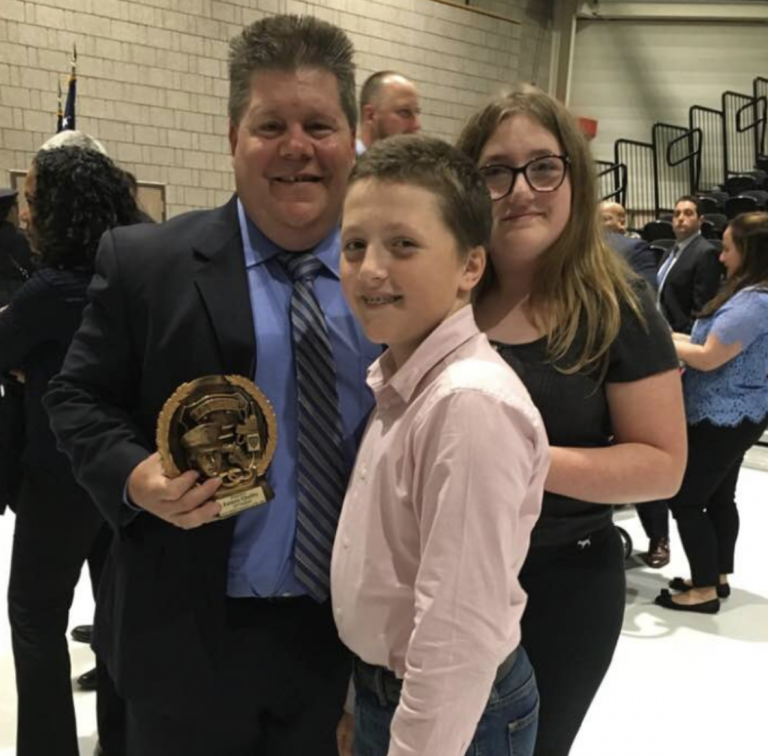 Josh proudly wore his new ball cap as he and his dad scurried over to their seats, which were next to a youth baseball team. One of the team's coaches, Jim Quilty, began to have a conversation with Josh.
When Quilty made a compliment about the new hat, Josh quickly said to the stranger that "he was a police officer." Excited, Quilty revealed that he was an officer too! He knew then that Josh "needed an NYC police jacket to go with his hat."
That's when the amazing off-duty officer took off his NYC police jacket and gave it to Josh, to keep!
According to his mom, Josh was absolutely taken aback to have an authentic police officer's jacket. In fact, she stated tha Quilty made Josh's vacation "more memorable than anyone could imagine." And now their whole family gets "why NYC police officers are so loved and admired."
We're shocked and grateful for the kind police officer's gesture! Keep up the great work, Quilty! We need more people like you.