Police officers are God's protection for us here on earth. They risk their lives every day in order to keep us safe. Sadly, many officers are harmed and even killed in the line of duty. Not only are these fallen officers missed dearly by their families, but also by their fellow policemen. Back on October 6, 2016, 33-year-old St. Louis Officer Blake Snyder was tragically shot and killed while answering a call. The entire community was in left deep in mourning following the incident, and his colleagues were absolutely devastated after losing their brave friend.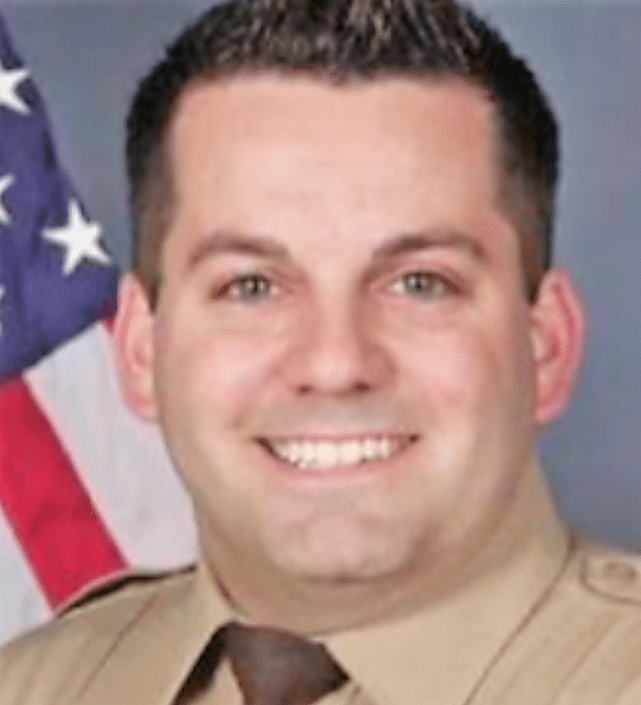 Later that day, dozens of law-enforcement officials gathered together at one of Snyder's relative's home to grieve him. The crowd soon became hungry, so Lt. Karl Bulla, who is the president of the St. Louis County Police Welfare Association, drove our to a nearby Chick-Fil-A with $500 and a large food order for 60 people. Upon getting to the restaurant, Bulla apologized to the cashier for the large order he was about to place and then explained the circumstances. Little did Bulla know that a kindhearted gentleman and his young daughter were standing behind him and they listening to his story intently. Then, when the large order was finally ready, Bulla came back up to the counter to pay. But, he was shocked to learn that the massive order was already "taken care of."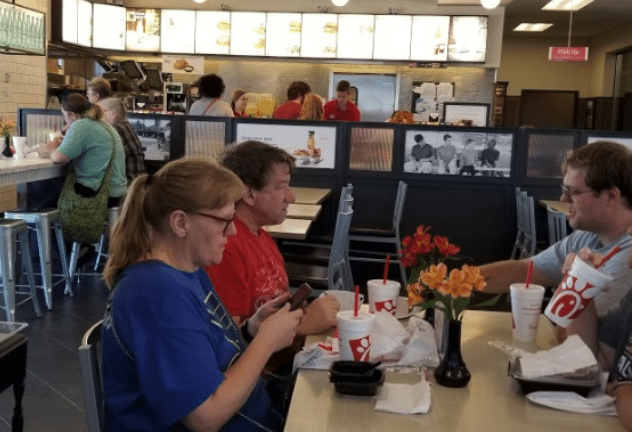 Bulla said: "We're like, 'No, the Welfare Association's going to pay for it.' She's like, 'No, it wasn't taken care of by us, although we would've done that. It was taken care of by a gentleman who, don't tell him, but he's sitting right behind you.'" The Good Samaritan who paid for the food hadn't given his name, but he did explain that the meal was to help repay something that happened to him the previous year. The man had said that police officers responded to a call about a prowler at his home, and one of the officers had been shot and paralyzed during the event. "I told him he didn't have to do it because it was a lot of money and we had it covered, but he told me, 'You guys caught that guy who shot (the officer) in my backyard and I feel like you saved my life and kept my family safe,'" Bulla said. "It really makes you feel like what you're doing is worthwhile. And officers need that right now because it reassures them. It's one thing to get officers to come together, but when the community comes together it's more touching than anything else."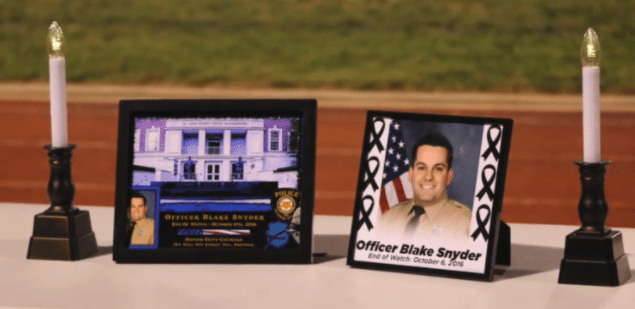 [Source/Inspire More]
Share this story and remember to thank an officer today for all they do!