The miracle of birth is one that's not to be taken lightly, and God loves to bless us with babies! The delivery of these twins was nothing short of miraculous. Twins are known to be close to one another, but when these twins were born, their mother had no idea just how close. Jillian and Jenna Thistlethwaite are identical twins and they share a very special bond with each other. The doctors were surprised when they looked down to see what the twins were up to after their delivery. They were holding hands from inside the womb itself, and they were born holding onto each other tightly.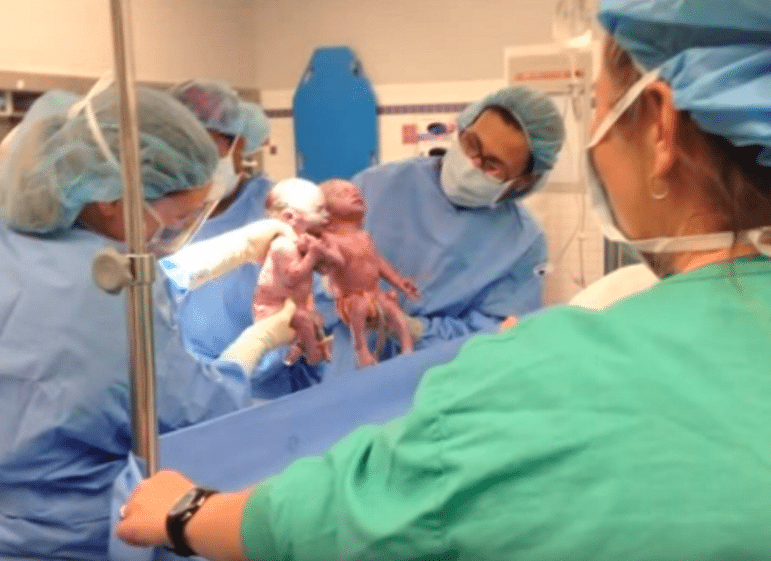 Sarah was already blessed with a son and this was her second pregnancy. Jillian and Jenna are monoamniotic twins, which means that instead of sharing jus their mother's womb, they also share the same placenta and all of the chorions and amnions. The delivery wasn't an easy one, in fact, these types of twins commonly die during childbirth. But these girls held on to each other and came out victorious. Sarah went through a C-section to have her babies when she was 33 weeks pregnant. They had their fingers linked as they looked at their mother for the first time. "My heart just melted," Sarah said. "Even my husband got tears in his eyes – I don't know that anybody in the room had a dry eye."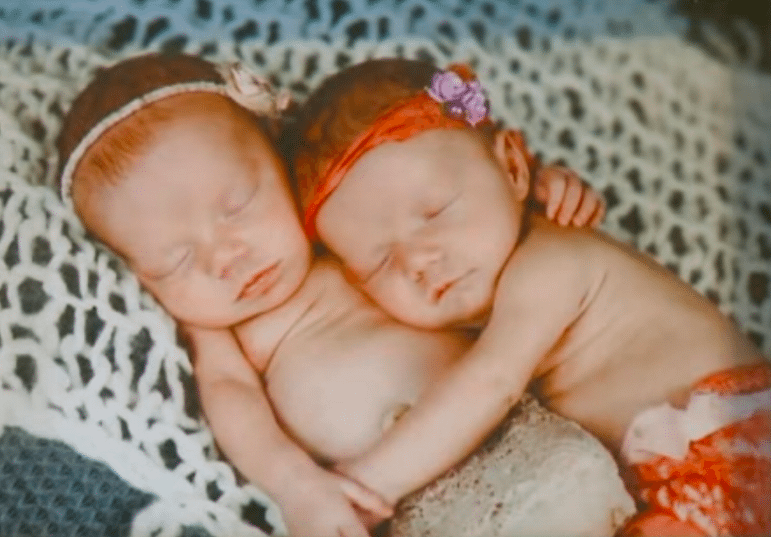 The twins are a year old now and share the same strong bond which they shared during delivery. "If one twin is crying, the other will try to find a way to comfort her, like going to find a pacifier or rubbing the other's back or offering a hug," Sarah said. "Twins have this special bond and I can't wait to watch them grow up and be best friends."
Share this miraculous story with your friends and pray for these sweet girls as they continue to grow and learn!