God blesses us with little ones that he wants us to raise up with his truths and teachings. Some families are extremely blessed with twins, and others parents are fortunate enough to welcome 3 babies at once! But, have you ever heard of a family having one child, then having twins, and then having triplets?! Well, that's exactly what happened to the Tolbert family! The couple from Waldorf, Maryland already had a 6-year-old son and 2-year-old twin boys, but that's not all! They just welcomed triplet girls into the world earlier this year and now 28-year-old Nia Tolbert is known as the 1-2-3 mom!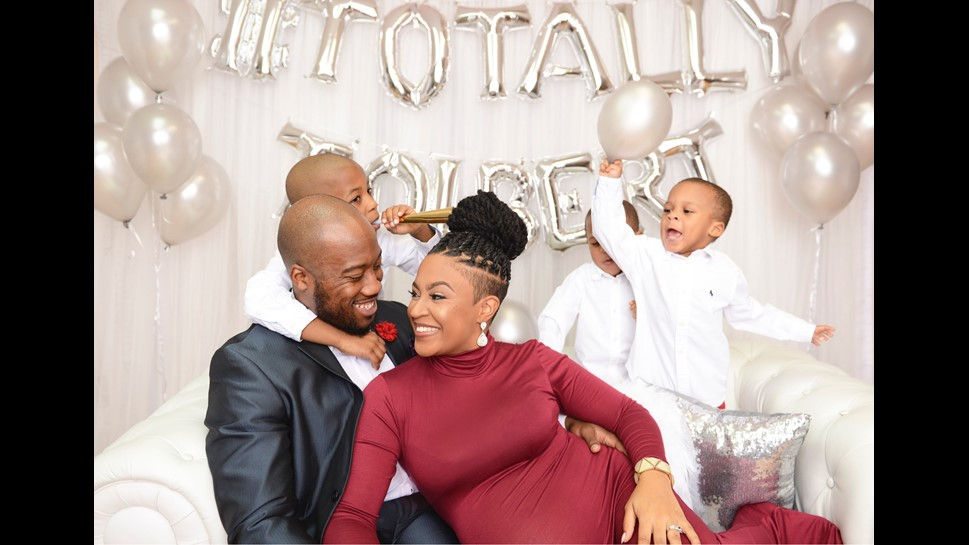 "They're so cute. Oh my gosh," Nia said with a smile as she looks at all of her babies. "It's definitely something different that just turns on in your body when you have daughters, and I'm glad I got to experience it this time," their father, 31-year-old Robert Tolbert, said. Robert and Nia had found out that they were expecting triplets back in August of 2017, and although Nia carried them longer than the average mother carries triplets, it seems like there still wasn't enough time to get everything prepared for these little ones. "I found out I was running out of time when I was already out of time," Nia said.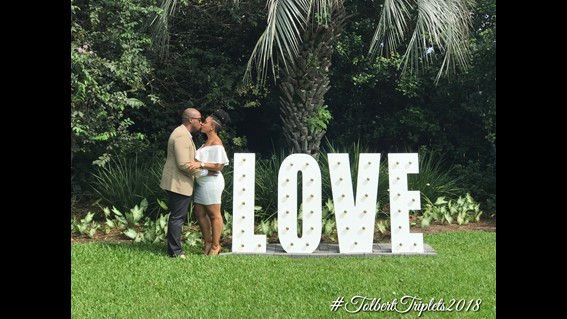 Then, at 34 weeks and 5 days pregnant, Nia began having contractions in bed. At first, she didn't think anything of it because she had been having contractions for the last few weeks, but her motherly intuition told her that she should timing how far apart they came. "They were about five minutes apart and started getting closer, so I decided to call my mom," Nia said. "She should probably come over. I'm thinking I'm going to go to the hospital and they'll probably send me home. It happens every pregnancy."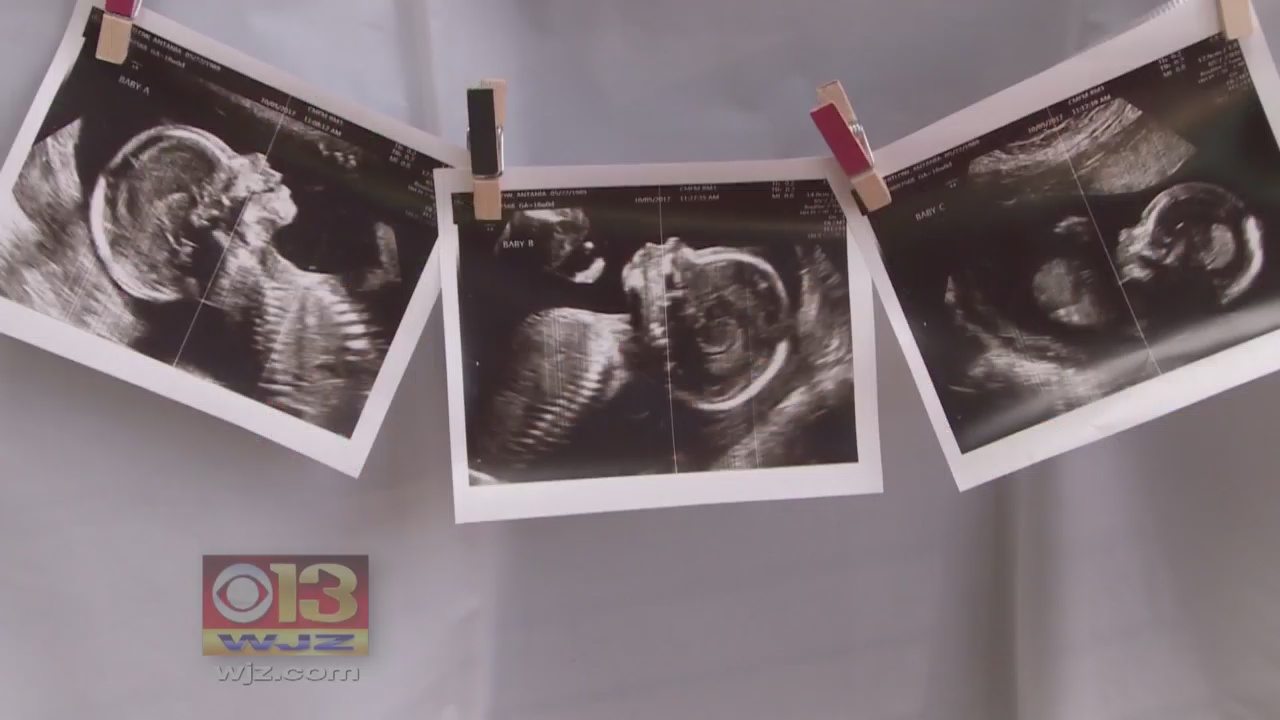 But Nia's body was ready to have the triplets this time, and while she was waiting in the hospital at 4:30 a.m., the doctors told her, "'We're going to have the babies today.'" The triplets arrived and were named Mackenzie (fraternal), Zuri and Bailey (identical) Tolbert. Nia gave birth to the three girls via cesarean section on January 30. Each healthy baby weighed between 4 to 4.6 pounds. Now, let the craziness at home commence! "I think having the girls in the house he [Shai, the oldest son] will be overjoyed," Nia said. "I think the connection will be there."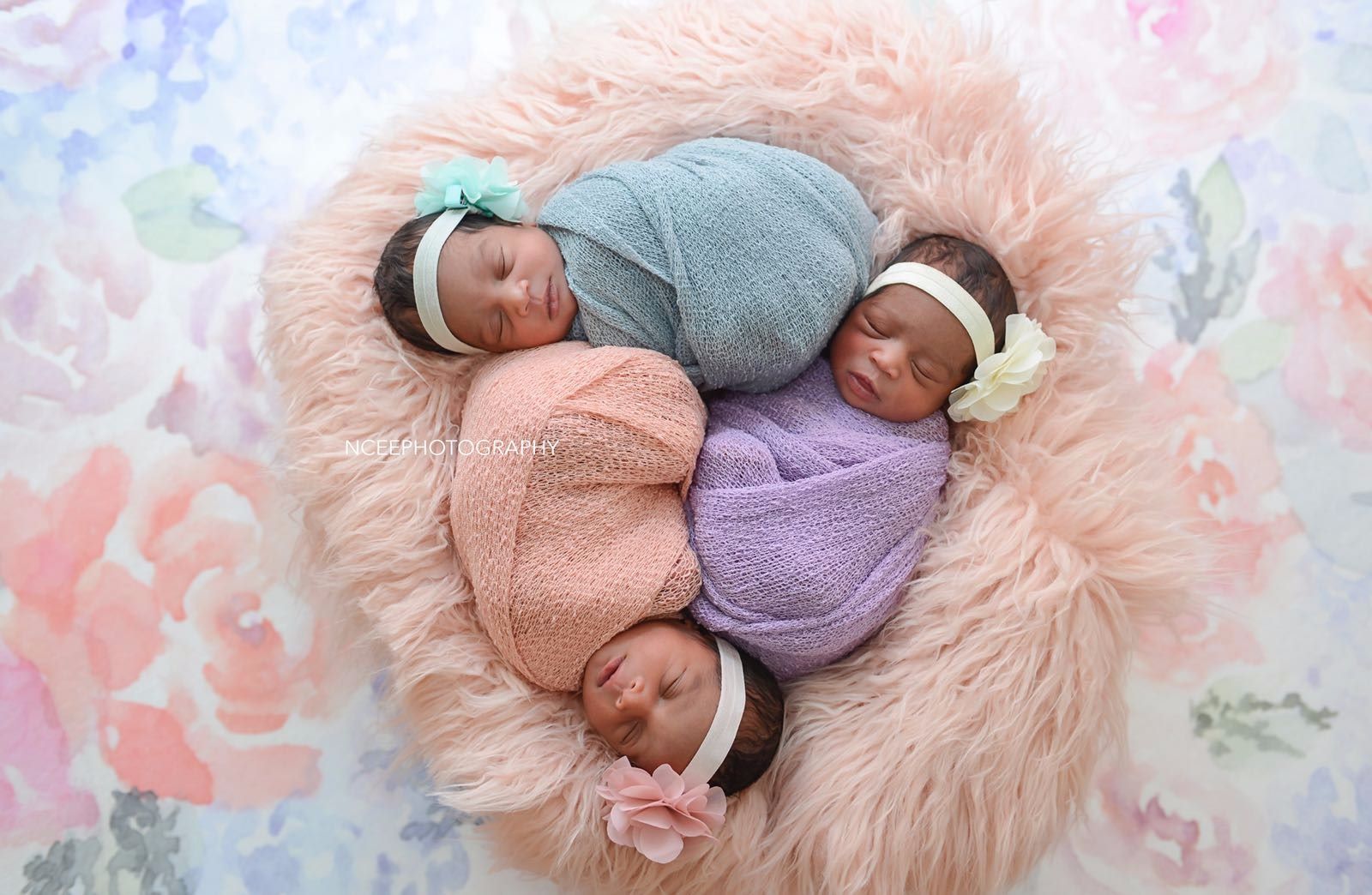 The busy parents say they're going to take things day by day. "There is no real plan. We have no idea how it's going to go." Nia said. "God chose us," Robert said. "We didn't know this would be our lives, but we're embracing it wholeheartedly, and we're going to do the necessary things to make sure our kids are equally loved." Watch the Tolbert family being interviewed right after they found out the news that they were having triplets in the video below:
https://www.youtube.com/watch?v=v-T2GkG5WHA
[Source/WUSA 9 News]
Share this story with your friends and ask them to join in and pray for this sweet, happy family!