Babies are blessings from God, and twins are twice the blessing! Jessica and Keith, a couple from Ouray, Colorado, couldn't believe it when they heard the news that they were having identical twin girls.
And, after staring at the ultrasound screen in silence for a few moments, Keith nearly fainted right there in the doctor's office. But, the couple was about to be in for another shock, and this was was a bit scarier.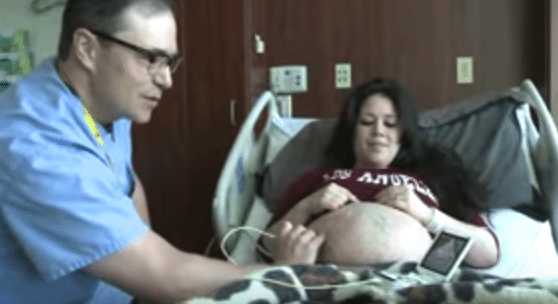 The couple found out that their girls, Tatiana and Trinity, are rare "mono mono" twins. These types of twins only occur once in every 10,000 pregnancies. Now, people across the country are following their pregnancy journey and praying that Jessica will be able to have a safe and successful delivery. The concern is because the babies share one amniotic sac, and this means that there is a much greater risk that their two cords will become tangled. Because of the tricky placement of the umbilical cords, Tatiana and Trinity will require consistent monitoring and Jessica will continue to be bedrest at the hospital for two straight months until the twins are born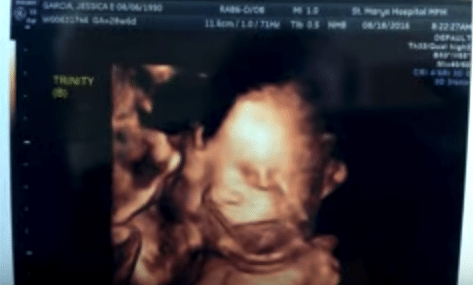 Doctors say that mono mono twins carry a 20 percent risk of mortality. But, despite the dangers, Jessica and Keith still consider these baby girls a blessing to their family! Now, they can't wait to finally meet their twins and become parents! Learn more about their story in the video below:
[Source/Little Things]
Please share this story and ask your friends to pray for this family and for a successful delivery!