Parents Paige Ferguson and Blake Linton were visiting a couple of friends. Their 6-month old Colton, fell asleep so they decided to lay him down in their friends' bed. They tucked Colton in properly, with pillows surrounding him all around, ensuring he was both safe and comfortable, writes People Magazine.
But shortly after putting him down, Colton fell off the bed. And even though the bed was only 2 feet off the ground, it didn't matter. In that instant little Colton's life changed forever.
When his parents entered the room and found Colton on the floor they did not think it was anything serious.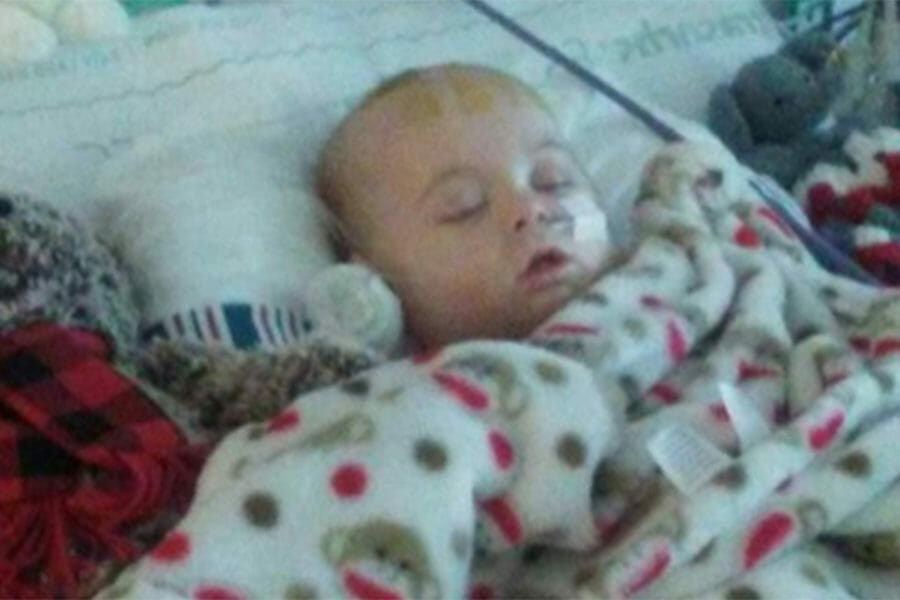 In a Facebook post, Paige describes the tragic accident that hit the family.
"He had a bump on his head. A bump. He was crying, acting alert and at one point even smiled," she writes, adding, "Because we are paranoid parents, we decided to get him evaluated."
The parents were sure the doctor would tell them it was just a bump and nothing to worry about. But they couldn't have been more wrong. Colton was not okay.
"He fractured his skull and bled half of his entire blood volume into his brain," the mother writes. "I'm going to be blunt here…Colton may not live. Colton may live and never walk or talk, Colton may be fine, Colton may be delayed. Its up in the air right now and he is still fighting for his life because we are not out of the woods. This is a nightmare."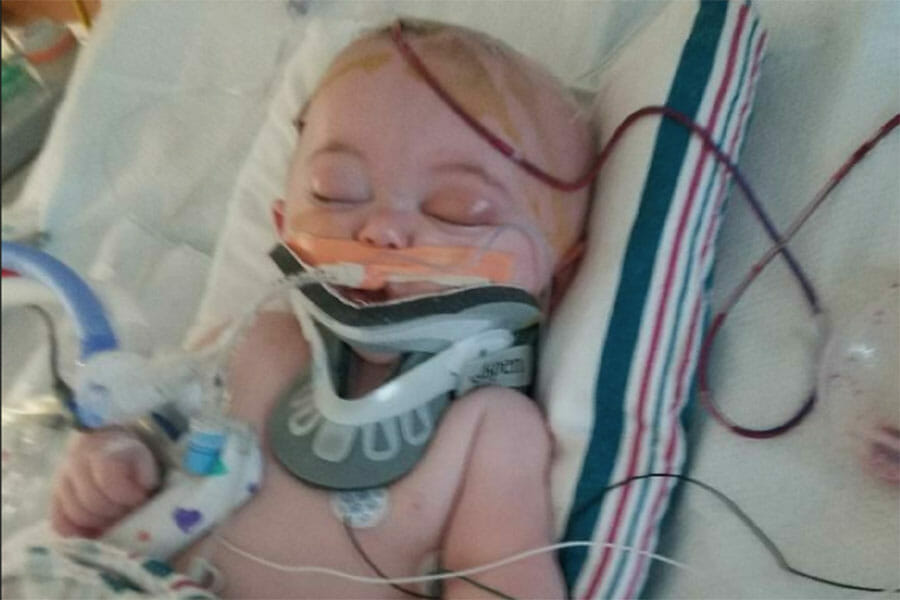 Although close to 20 doctors and nurses took care of their baby at the hospital, no one could say for sure if little Colton would survive.
Paige says, "I knew something was wrong when I asked if he would be okay, and everyone just replied, 'We're doing what we can.' No one answered 'yes.'"
Paige later learned that Colton's bleeding was so severe that it led to cardiac arrest.
For a whole month, he underwent complicated surgery and an MRI survey, which led to devastating news: Colton had such a severe brain injury that he risked ending up in a vegetative state for the rest of his life — if he even survived.
Paige says she chose to share her family's tragic story to warn other parents.
"I don't want other parents going through this… I don't want any kid to go through this."
In her Facebook post, she also asks parents to take all bumps on children's heads seriously. In her case, it was the parents' 'paranoia' that has so far saved Colton's life.
In April of this year, Colton managed to open his eyes and doctors have now released him from the hospital. He is using a feeding tube and takes medications daily to survive — but there's hope.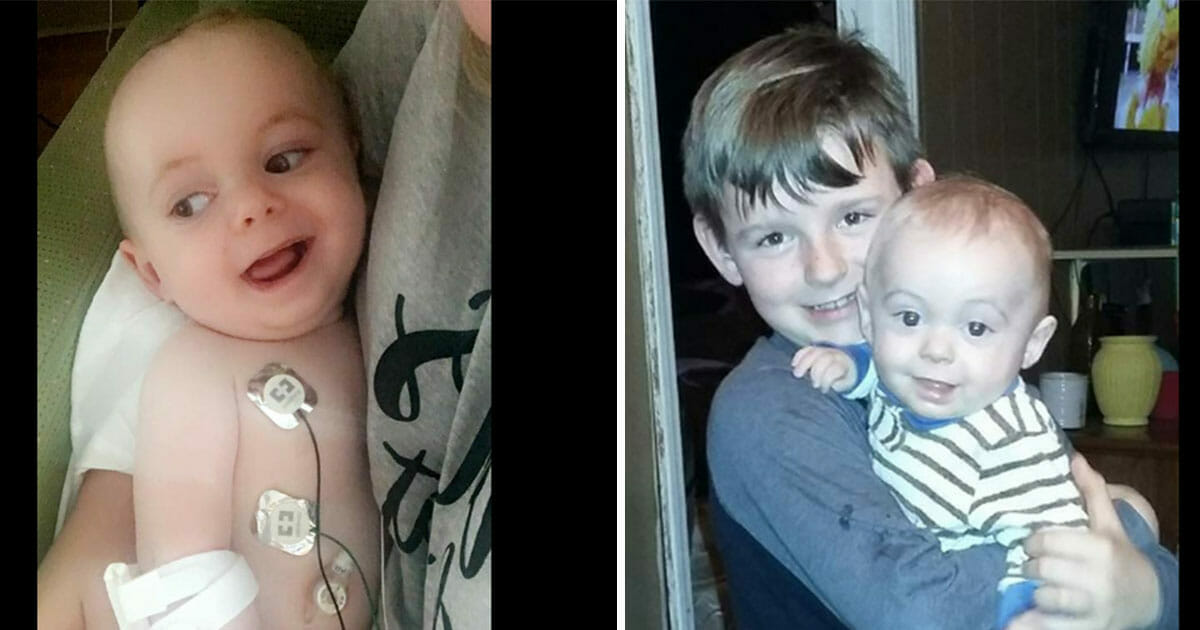 "He's the strongest child I've ever seen in my entire life," she says. "Because of the cardiac arrest, Colton's entire brain was affected. I will do everything in my power to ensure he has a happy life. I really think he's going to do more than what [the doctors] think he will. But I'm also very fearful for his future."
Such accidents can be caused in a variety of ways, but one thing we can learn from this is to keep a close eye on any child in an adult bed, no matter how safe you think it is.