Babies are God's blessings to us, and he commands us to take the role of parenthood seriously. Children are our future, so it's up to us to set the right example and teach them biblical principles. Giving birth to a child is one of the happiest, yet scariest moments in a young mother's life. Emily Dial of Lawrenceburg, Kentucky loved the wonders and joys of childbirth. The mother had spent several years as a midwife and nurse practitioner, and she already had two children of her own. So, when it came time for her to have a third baby, she wanted to do something special and a little crazy.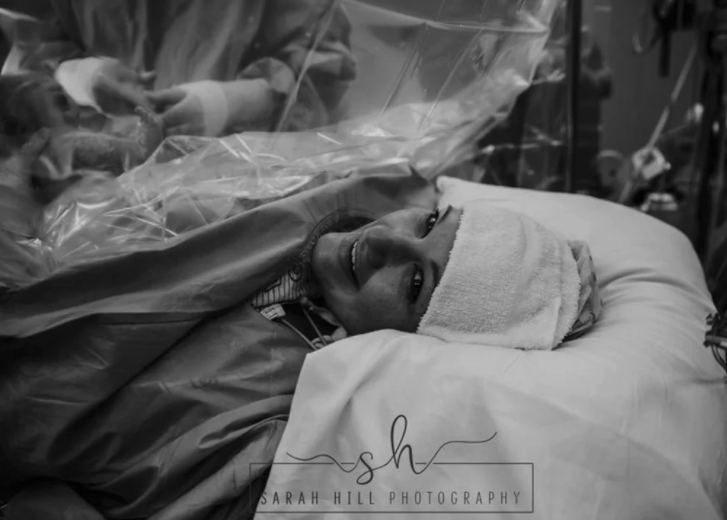 Dial, who is 34, was expected to give birth to her third baby via C-section, and she says she knew early into her pregnancy that she wanted to help deliver her new baby. So, when she welcomed her newest child Emma Kaye into the world, Dial pulled the little girl out of her own stomach! "It was a perfect moment. It was probably one of the most perfect moments of my life," Dial said, also noting that she expected the baby to be a boy. "I was in shock and awe. I really wasn't thinking about my belly being wide open. I was just like, 'Oh my God! This really is a girl.' "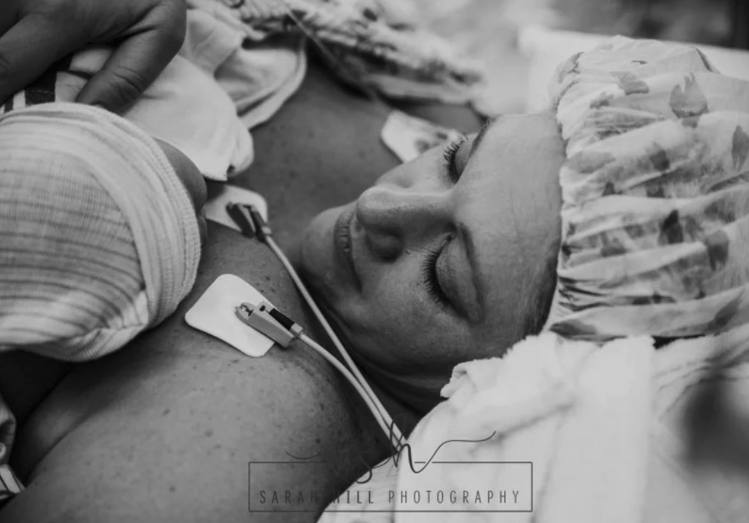 Dial has given birth to all three of her children via C-section. Sadly her first child, Grayson, died when he was just 10 days old due to health issues. And when she gave birth to her daughter Ella in 2013, Dial was feeling too nauseous to be an active part of the birth (other than being the delivering mother!). "I pulled my own baby out! It's gonna be really difficult in the future to top that moment," Dial said. "I had the [plastic] drape in front of my face and, trying to maintain sterile technique, I couldn't kiss [Emma]. I just kept bringing her up to my face and looking at her, like, 'I just want you in my arms so much.' "
Dial's has been with her husband Lucas for 13 years, and he said that he wasn't at all surprised that his wife wanted to bring their third child into the world in such a crazy, yet special, way. And, to make the occasion even more special, Dial hired a photographer to document the birth. She recruited Sarah Hill Photography, and Hill captured some pretty incredible pictures! "You follow women through their whole lives. You don't just get them at their birth, you get them through their whole lives," Dial said."I know [Sarah] had a passion for photography, so with my vision for my birth I said, 'Sarah, I really would like you to come.' We made it work."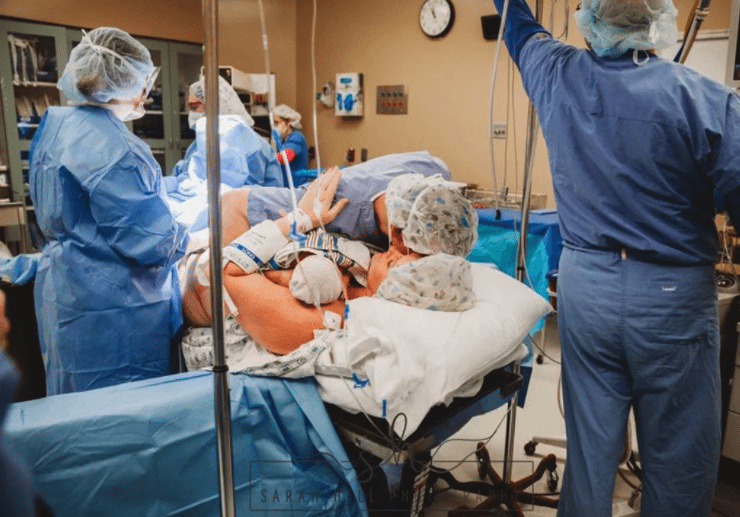 And, Hill felt honored to be a part of this experience. "It was incredible to be able to capture that moment through my lens! Besides giving birth to my own boys it was one of the best days I've ever had," Hill said. "There's something so special about witnessing life come into this world but when you get to see a momma do it the way Emily did it's indescribable."
Now, Dial is happily at home and enjoying every moment with her newborn daughter. Not only that, but she says that now she hopes her delivery can send a message to other women. "No, it is not ideal for a woman to have a Caesarean delivery, but even if you do, you can still have a great experience," Dial said. "It doesn't mean you have to just be laying on a table. You can still be a part of your birth. Even if you're not pulling your baby out, you can still be an active part of your birth and have a great experience."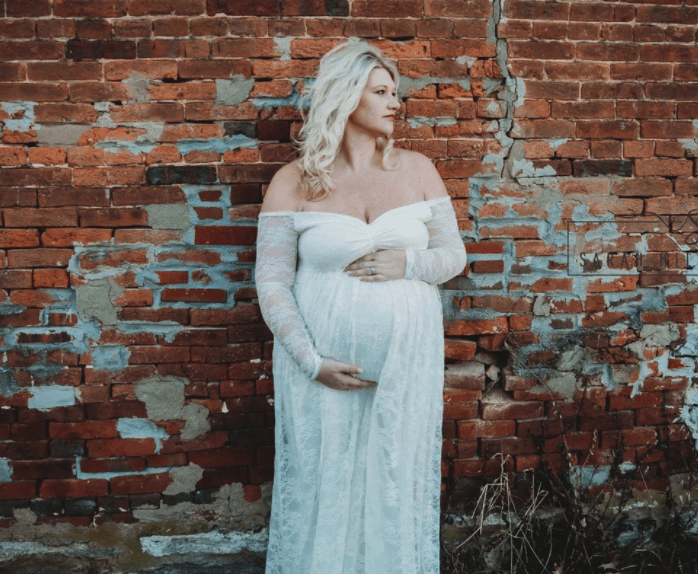 [Source/People]
Share this story and see what your friends think about the idea of delivering their own baby!