Miracles are the Almighty God's way of reassuring us of his omnipresence and providing us a new lease of life when everything is seemingly going downhill. One such heartwarming and miraculous incident occurred when a couple had their baby delivered 15 weeks early with extremely bleak chances of its survival. Having a child is a dream come true for most couples. Not only does a baby complete your family, but it also gives you a strong motivation to live more abundantly. This was the case for Michael and Angela Bakker when they discovered that they were pregnant with a baby girl… their happiness knew no bounds! However, things don't always happen as we want them to. And, as destiny would have it, Angela gave birth to the little one when she was only 25 weeks along! That said, the chances of little Naomi's survival were slim.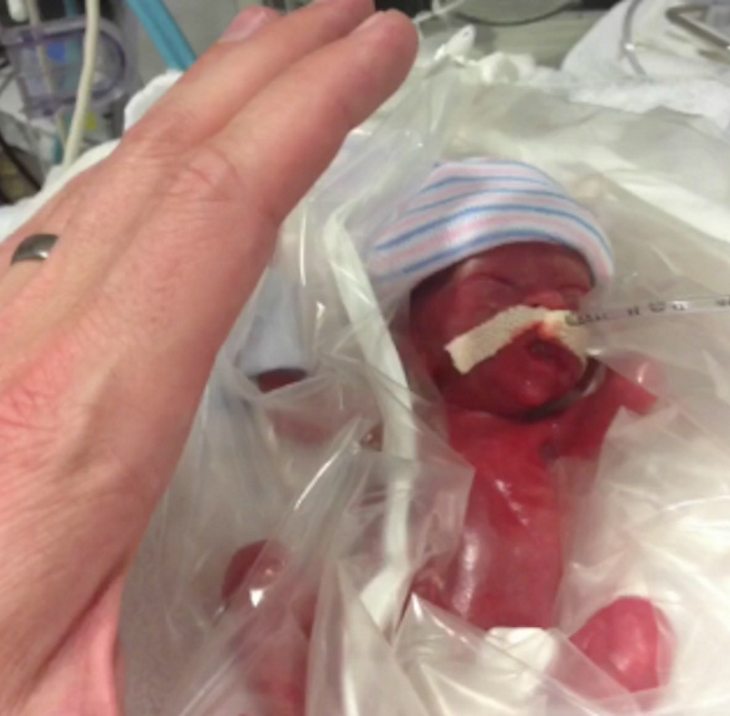 The baby was kept under strict supervision at the Neonatal Intensive Care unit in the Renown Regional Medical Center where the hospital staff worked around the clock to provide it all the necessary medical assistance required for survival. After two stressful weeks at the hospital, Angela was finally allowed to hold her bundle of joy in her arms! The transfer of the one pound baby from the NICU bubble to her mother's warm embrace worked magic and literally brought her back to life! After battling for her life for more than 128 days at the hospital, Naomi is now a healthy little girl and leading a happy life with her family!
Share this miraculous story with your friends to encourage them with God's goodness!