Back in September 2016, a man was mowing his grass when he discovered a small, black suitcase along the fence line. When he opened the suitcase to try to find who it belonged too, he could hardly believe what was inside.
"When I kinda opened up the plastic bag, I kinda looked inside and it had a terrible smell coming out of the plastic bag," said the man who discovered the body.
The black suitcase was found in Madisonville, Texas. The man who discovered the suitcase called his son-in-law Steven to get a second opinion and then reported to Madison County Sheriff Travis Neeley.
Inside the suitcase was the remains of a girl, size-4 diaper, a pink dress, and a feeding tube. Medical examiners determined that the girl was aged between two and four based on the skeletal remains. Based on the medical tube found and medical examination, it was believed that the girl had a medical condition called micrognathia which affected her ability to eat on her own. They also determined that the girl died about three to five months back.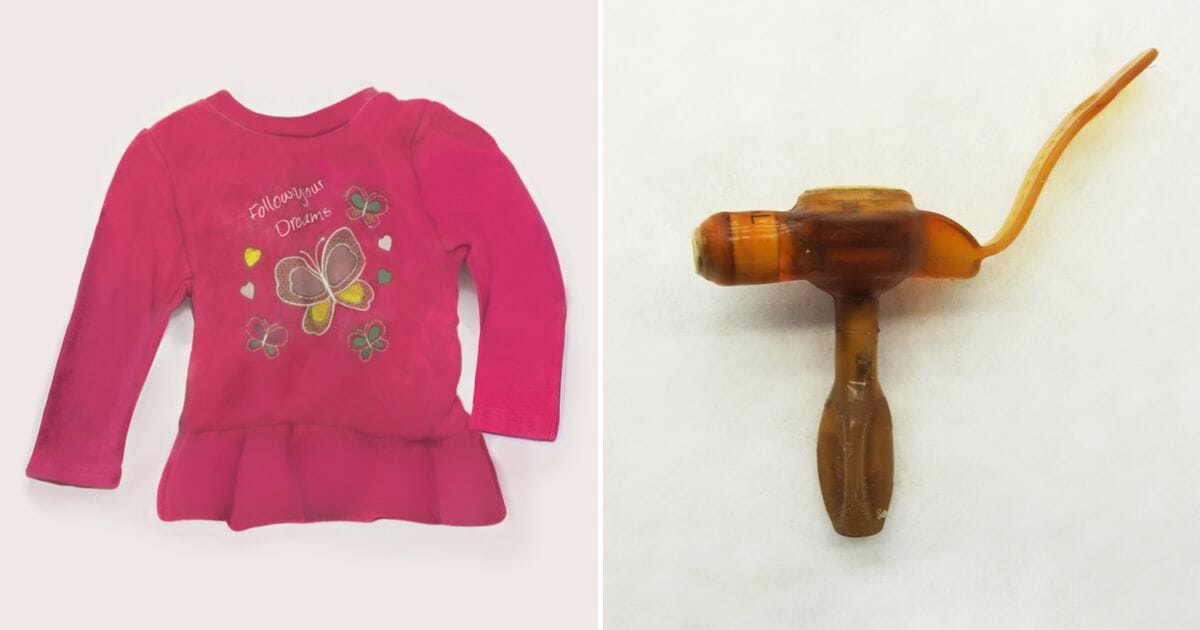 A pink dress and a feeding tube were also found int he suitcase along with the young girl's remains. (Courtesy of the National Center of Missing and Exploited Children)
While forensic experts determined that the girl was a Caucasian or Hispanic who had thick, dark hair, genealogy research determined that the girl has Native American ancestry. Three years past finding the little girl's skeletal remains in a suitcase, no one has come forward to claim her. The identity of the girl is still unknown which has baffled the investigators.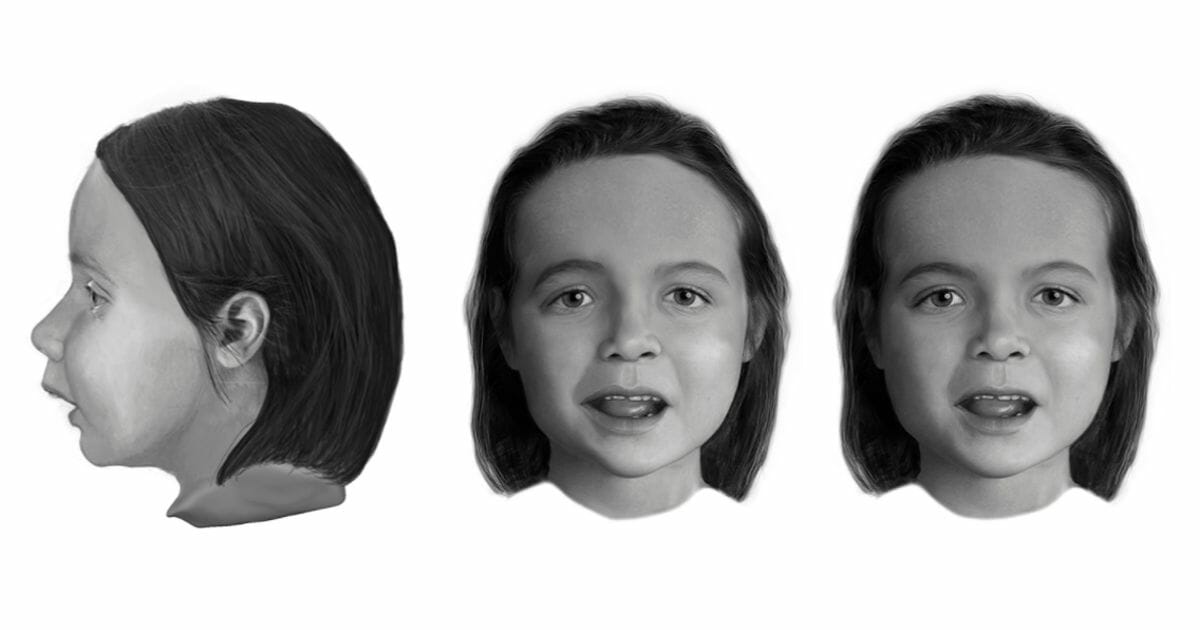 Forensic artists at NCMEC were able to create a facial reconstruction of the young girl's face based on a CT scan of her skeletal remains. (NamUs)
The NCMEC created a facial reconstruction of what they believe the girl looked like, based on the CT scan of her skull. Pollen samples found in the remains determine that the girl was most likely from Southeast Arizona. The little girl's story was shared again on the third anniversary of the day her remains were discovered. The National Center for Missing and Exploited Children hopes the right person will see the story and come forward to claim Madisonville's Little Jane Doe.
Can you help us identify this little girl? #HelpIDMe

3 years ago today, the remains of a little girl and her feeding tube were found in a suitcase in Madisonville, TX.

To help identify her, NCMEC forensic artists created a facial reconstruction using a CT scan of her skull. pic.twitter.com/pSIIeh0W2p

— NCMEC (@MissingKids) September 17, 2019