Three daughters had a bad feeling when they went to visit their mother's nursing home. Something wasn't right they thought.
This went on for some time, before one of them suggested that they set up a hidden camera. The aim was to see if their concerns of potential maltreatment were at all grounded in reality.
They did as much, only to uncover more than they bargained for. What the camera caught was truly shocking.
Three sisters suspected all was not as it should be at their mother's care home. Joy suffers from Alzheimer's and Parkinson's disease, and so it was difficult for her girls to get answers from her regarding what was wrong.
However, they knew something must be awry when she managed to tell them that the staff didn't like her. Alarm bells steadily began to ring, and so the sisters decided to follow their gut instincts.
They put their heads together and set up a hidden camera in their mom's room. What they would capture ended up proving more of a shock than any of them could have imagined.
On the film, staff were clearly seen to be pulling Joy around by her arms. When she resisted, they dragged her across the floor. At one point of the video, the 71-year-old can be seen crying, though her pleas fall on deaf ears.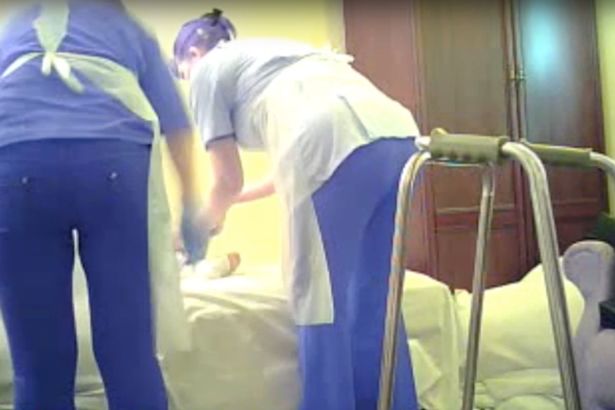 It was middle daughter, Kelly, who bought a clock camera on Amazon. She explains: "I felt so guilty and my heart was thumping as I set it up. I told staff I thought it would help mum with her confusion if she could always see the time from her bed. What it recorded was a shock. Anyone who can treat another person like that is a vile creature. Watching the footage, seeing mum crying, was heartbreaking."
At several points in the recorded video, Joy asks to go to the toilet, but is ignored. The staff show little interest in helping her, and so she is left to cry and struggle alone.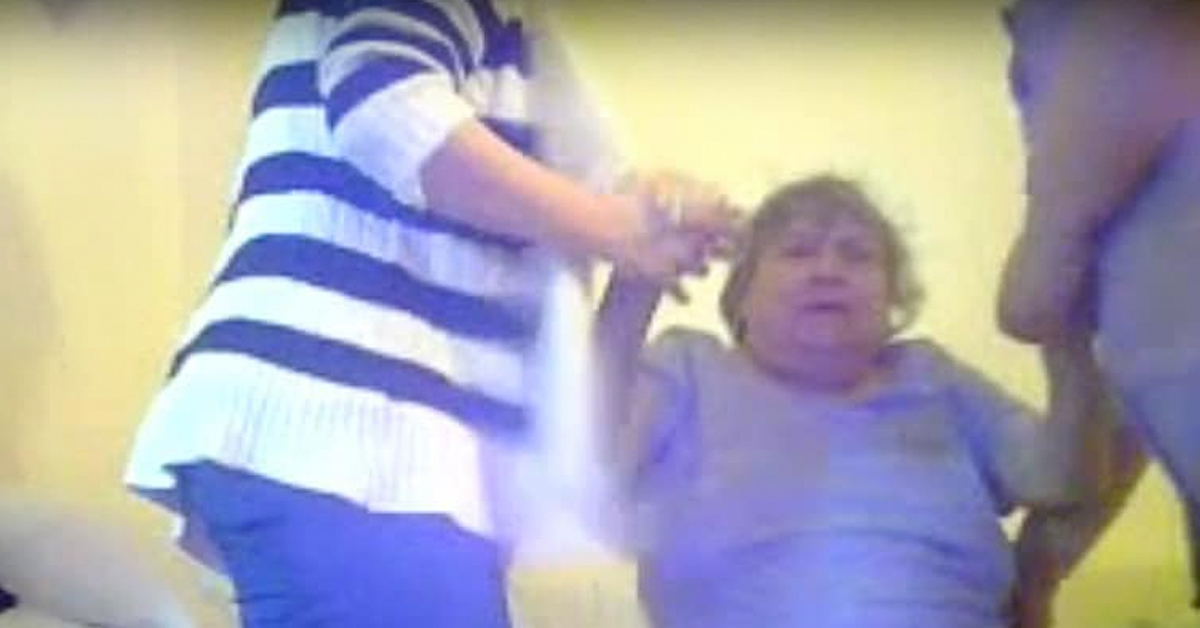 The maltreatment took place within the Brookside House Care Home in ­Jacksdale, Nottinghamshire, UK, and three workers were eventually found to be responsible. When the tape surfaced, they couldn't deny their actions and were therefore fired from their work. They were also sentenced to community service but managed to escape jail time via suspended sentences.
"We feel angry their sentences were suspended. They only pleaded guilty because it was all on tape," eldest daughter Teresa Bestwisk, 47, said.
We decided not to show the video due to the graphic nature of the content. If you suspect your loved ones are being mistreated, please get them help.