Horses are such beautiful creatures. They are so strong and tall, yet have a true intuition when it comes to reading humans.
Many horses are used in therapy centers to help people understand body language and relationships. They can have a calming effect and are true heroes for mankind. Generations ago they were used as travel with Native Americans, soldiers, horse and buggy, and more. Today they are part of our police force, carriage rides and helpful on farms. The horse is a great friend to us, and one little girl agrees.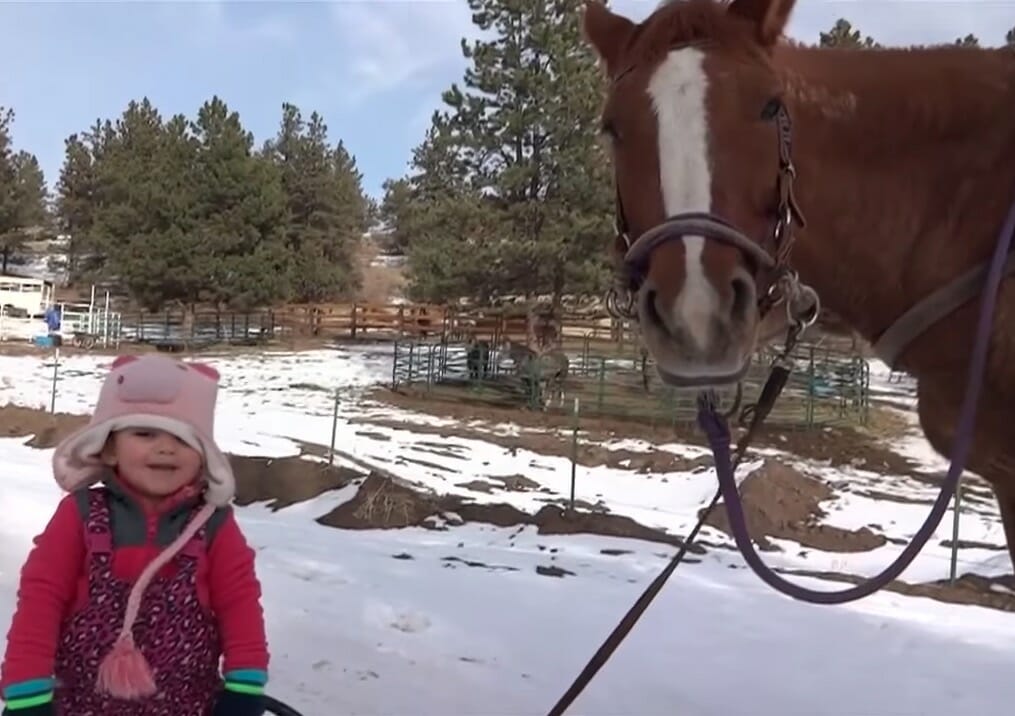 Emma is 4 years old and has lots of energy and love. She truly loves her horse Cinnamon and is a pro when it comes to being around horses. She doesn't get nervous even though her horse is much bigger and stronger than she is.
One afternoon Emma put on her coat and hat to take a stroll with her best friend. Despite her size, she did a great job of gently leading Cinnamon around on the road. The two walked in the snow until Emma had a small problem with the reigns. As she fixed everything, her horse patiently stood beside her until given further instruction.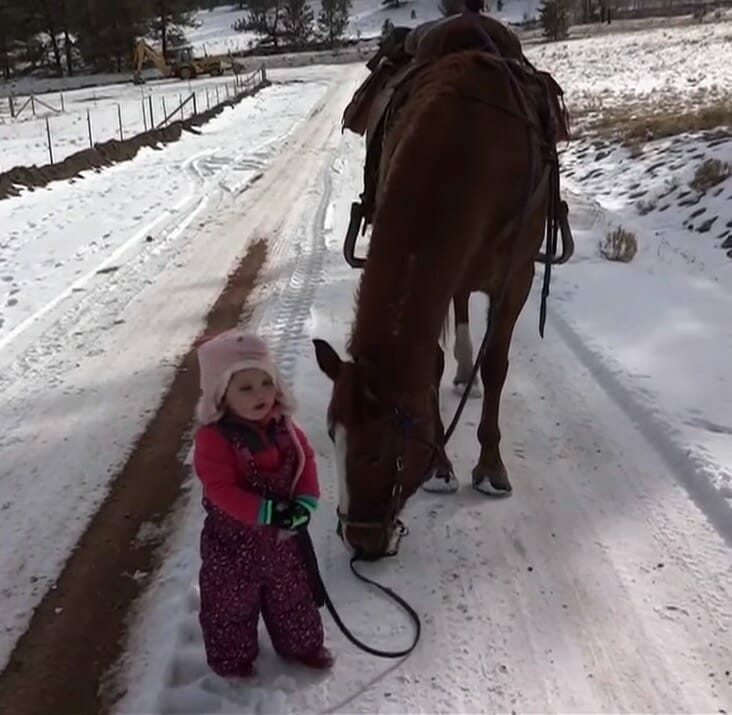 Emma's dad was along for the stroll and captured the cuteness for all to see.
It's truly a sweet image to observe these two together and their kindness for each other. I'm sure they will have a wonderful relationship for life.