Each night when people go to sleep, whether they realize it or not, they know on some deep level that they are safe from many of the dangers of the world. Unknown faces work to protect the country in far distant locations, risking their lives for people they will never meet and relationships they will never be a part of. Yet this motley crew of men and women have earned the deepest faith and trust of thousands of civilians who can go on with their daily lives feeling safe.
Safe in the knowledge that there is at least one person out there who is willing to lay their lives down on the line for them.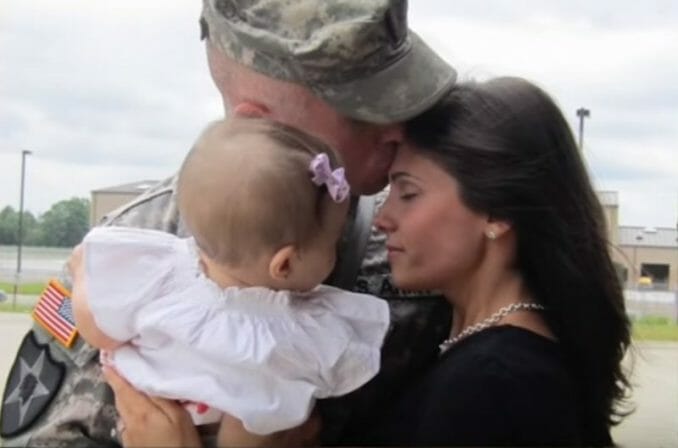 It is this faith that inspires commandments upon their return, tears when they do not and a deeply ingrained fear of what might happen should they ever fail. Soldiers deployed to various countries often do not have a say in where they are going or how long they will be there. Caught in the crossfire between governmental decisions and the need to fight for what is right, many of these brave souls become collateral damage.
But the faith they inspire in the people still lives on, encouraging younger generations to join the army and paving the way for stimulating stories on war and the trials and tribulations they bring. Without faith in the soldiers who serve in the line of war, there will be no hope for a future where the whole world is truly at peace.
Special days like Memorial Day or Veterans Day are not just days off from school or work, but rather they inspire the need to celebrate those that lay their lives down on the line to defend the mother country. Memorial Day, in particular, is celebrated in memory of those who sacrificed their lives in the name of the country. It is in this way that such brave soldiers are commemorated and remembered throughout the year. The journey of a soldier is closely intermingled with that of the loved ones he left behind. It is then that spend sleepless nights wondering if their loved ones are safe, that have nightmares of losing the people they care about, that try to justify to themselves the distance between them and the people they love. It is also them that stay strong when their loved ones return and help to build back what is very often a broken shell of a person into someone capable of readjusting back into society.
But these soldiers do not always come back. In 2010, Lt. Todd Weaver, at the young age of 26 left for his second tour of Afghanistan. He left behind his family, his wife of two years Emma and nine-month-old young daughter Kiley. Despite being so far away, he was able to stay in touch with his family through letters and video chatting. However, on September 9th of that same year, he died in the hands of an IED. It happened only a few weeks before he was supposed to come back home. His body was brought back to his own country and he was laid to rest at the Arlington National Cemetery in the following month. Curiously, this cemetery was the last place Weaver had visited before he had been deployed. And now, less than a year later, here he was, being honored with a Bronze Star, a Purple Heart, and various other commendations.
His laptop had been returned to his wife along with various of his other belongings. Finally, two days after the end of the funeral services, Emma opened the laptop. What she saw made her well up with emotions. Two documents were placed on the laptop screen in a way that they could not be ignored. One was for her and the other was for her daughter. Her husband had left behind final messages for his family. In his letter to Emma, he opens by saying that if she is reading that letter, then it can only mean that he had not survived his deployment.
He apologizes for not being able to physically be with her but reminds her that he will always be watching over his family from above. He encourages to enjoy her life, to have fun and to above all, be happy. He wishes that she would cherish the memories the two of them made together and that she would believe that all this was a part of God's plan. He expresses his love for her, by telling her how beautiful, loving and caring he thought she was. He believed that he married the perfect time woman, had a wonderful daughter and was amazed at the life he lived. To his daughter, his words were inspiring. He apologized for not being able to stand next to her as she grew older but reminded her to always be nice and caring towards other people so that they would, in turn, be nice and caring towards her. He reminds his daughter that he will always watch over her from Heaven.
Emma would later open up about her experience in morning on her blog,  "A Day in the Life", where she openly expressed how moved the letters made her feel. She admits that she would not find it possible to face war every day and still find the courage to prepare herself to say goodbye to her loved ones. Emma and Kilby printed out the letters to keep his memory alive. His letter to Emma can be seen in the display case, etched onto a picture of the couple on their wedding day. Kiley's letter found its place on a picture of Lt. Weaver reading out to his one-month-old infant.
Please share this story and thank those who put their lives on the line to serve our country!