Our family is so important and God places us each in a specific place with specific people to help us as we grow up and learn. Identical twins are known to be very close and have special relationships with each other, but have you ever heard of two sets of twins falling in love and getting married to each other? Well, believe it or not, that's exactly what's happened for identical twins Brittany and Briana Deane who are madly in love with another set of twins, Josh and Jeremy Salyers. The two sets of identical twins are now planning a joint wedding after the twin brothers proposed on February 2, otherwise known as 2-2.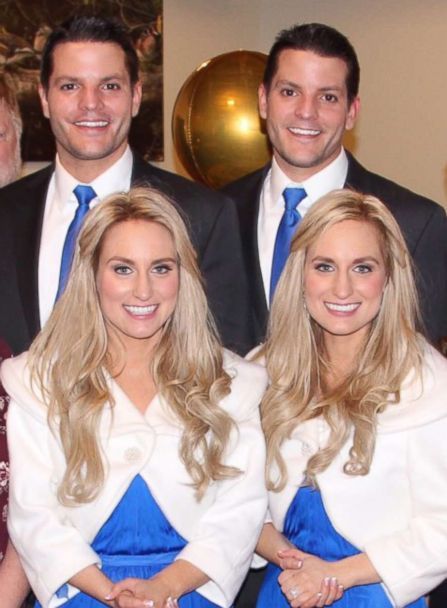 The couples met last August at The Twins Days Festival in Twinsburg, Ohio. The 31-year-old Deane twins say that they have been going to the festival since 2011, but as for the 34-year-old Salyers' twins, it was their first time. "When we got there it turned out better than we ever expected," Josh said. Brittany claims that she and her sister had spotted the Salyers twins while attending one of the festival's welcoming events.  "We were sitting on the bleachers and I saw just these two amazingly handsome young men that looked to be about our age," Brittany said, "and they were walking across the gym floor below."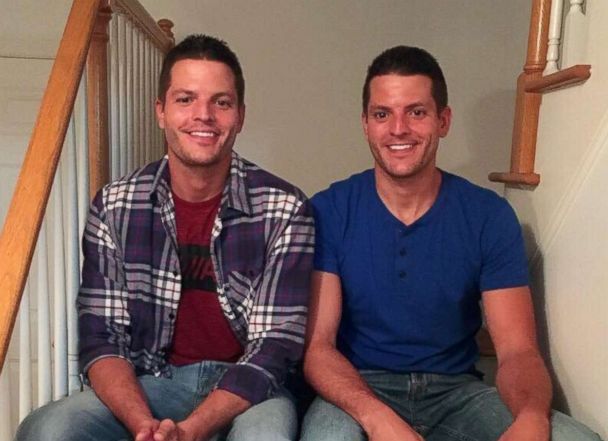 Briana said that her sister had grabbed her by the wrist to point her attention to the brothers, and soon enough they were both totally awestruck by the handsome pair. They connected and had a great time together at the festival. And, at the end, the Salyers twins sent the Deane twins a message over via Facebook claiming they couldn't wait to bump into them next year at the festival. But instead, the sisters asked, "Why wait?" The brothers then decided to make a road trip and the two drove from their previous home in Clinton, Tennessee to visit the sisters in Virginia. After an amazing trip, the brothers said they knew immediately they'd propose one day. "You know when you know," Jeremy said. "We've always known our whole life if we were going to be married that it was going to be with twins."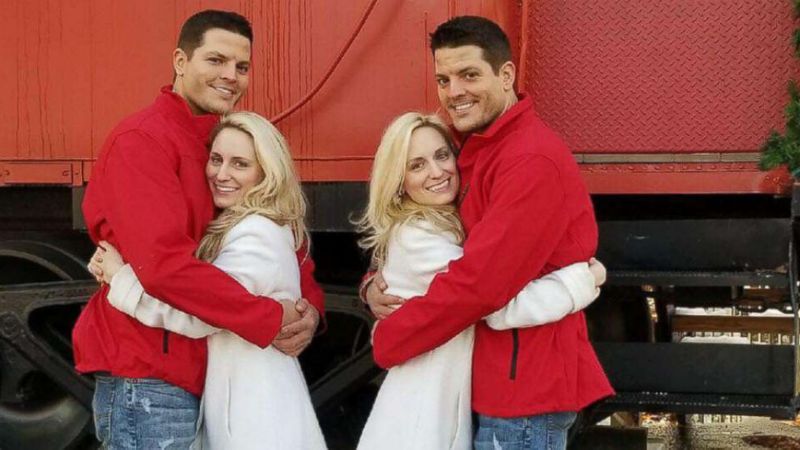 The brothers, who now live in Hagerstown, Maryland, had planned a very special proposal that took place at the same location as their first date: Twin Lakes State Park in Virginia. They told the sisters the wedding venue on the same site wanted to feature the four in a commercial, so they all arrived in matching blue gowns and matching blue ties. But, to the sisters' surprise, the two brothers each dropped to their knee at the same time. "We have done so much in life together. We've gone through … having twin loves of our lives and to accept their marriage proposal at the same time made it that much more special," Brittany said. Josh feels the same way, adding, "We've always felt blessed to have each other and now we have two other twins who are just like us…but they also add their own contributions that we couldn't have. Together we can accomplish anything."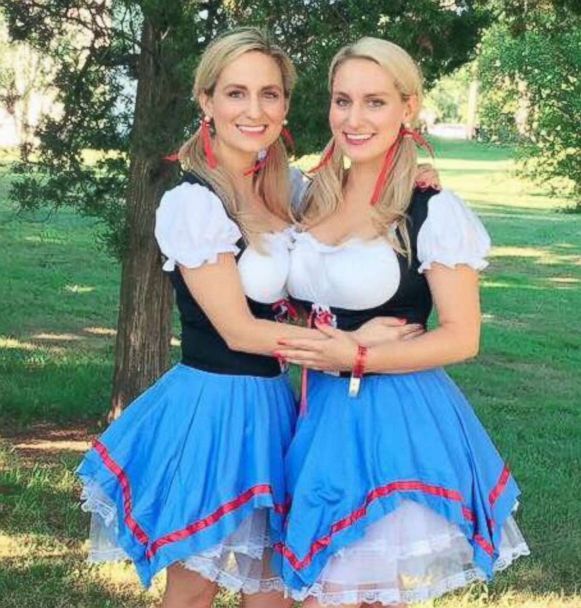 The couples now plan to have a double wedding that will take place this August at the Twins Days Festival in Ohio. The two couples are so excited and the girls are already planning on wearing matching wedding dresses.
[Source/Yahoo]
Share this story with your friends and see what they think about these unique couples that will soon be one big family!