It's officially holiday season and time to step into action with family traditions! In my house, that included writing a letter to Santa Clause early in December. I listed my toy requests and maybe a dessert or two. I'd assume most children have similar types of requests. For one little girl in North Carolina, toys were not her desire. All she wanted for Christmas was a kidney or her brother.
This touching letter was discovered in a Lowe's hardware store in Franklin, North Carolina. It was placed in a mailbox labeled 'Letters To Santa'. The mailboxes are placed in all Lowe's stores as a way to connect with the community and allow children to drop off letters to St. Nick.
Saturday morning, manager Shelly Thomas collected the 'Santa' mail and saw the precious letter.
It was written in purple, green and blue crayon.
"Some may not believe in you. But I do. One thing I really want for Christmas is my big brother to get a kidney transplant. PLEASE."
"Kaitlyn, FL."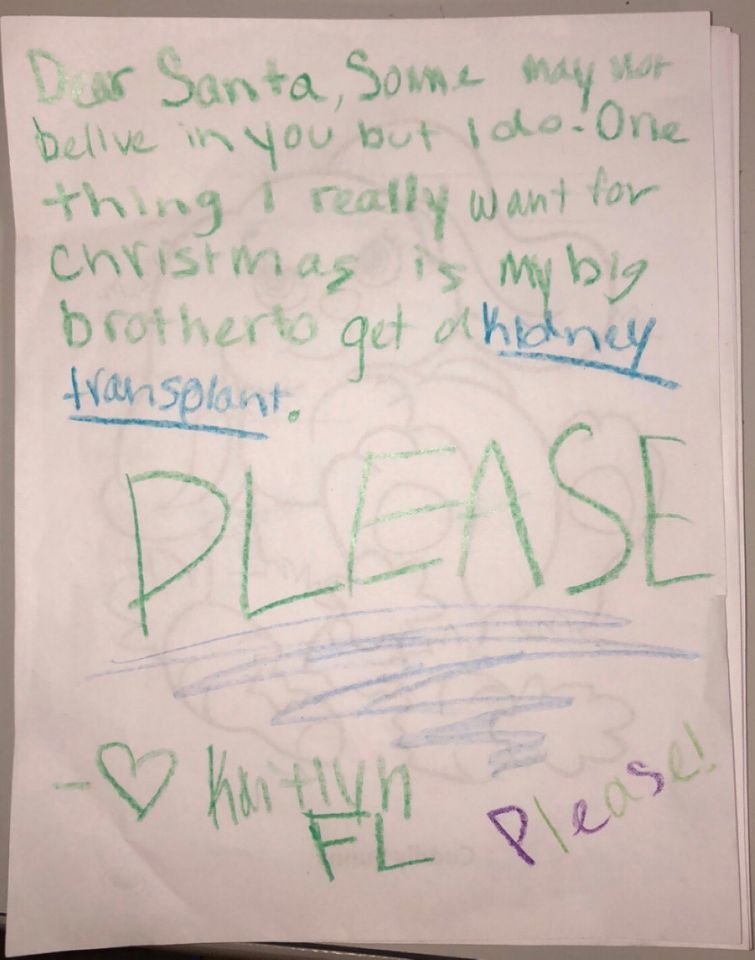 Shelly posted the letter on social media hoping to be able to find the family and the little girl. She also wanted others to see how important organ donation is.
"It shows what kids really think about. They think about others, it's not just themselves."
No one has found Kaitlyn and her family at the moment, but the post is going viral. Maybe this little girl's Christmas wish will come true. We certainly hope so.