No matter how painful, death and losing our loved ones are a part of life. After all, we cannot have only the good without the bad. When we lose the people we care about to the cold hands of death, there is nothing we can do to bring them back. The best thing we can do is understand that they are in a much better place with God, remember the memories we share with them and move on eventually. But one man has found a brilliant way to honour the memory of his dead wife.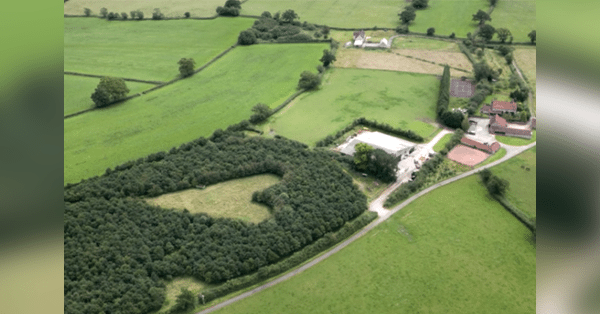 Janet and Winston Howes knew they had a special connection as soon as they met. They fell deeply in love and got married in 1962. Their life seemed to be an endless supply of blessings after they moved into a charming little farm home in the fields of Wickwar, Gloucestershire in Northern England. They had a beautiful baby boy, and they could not have been happier.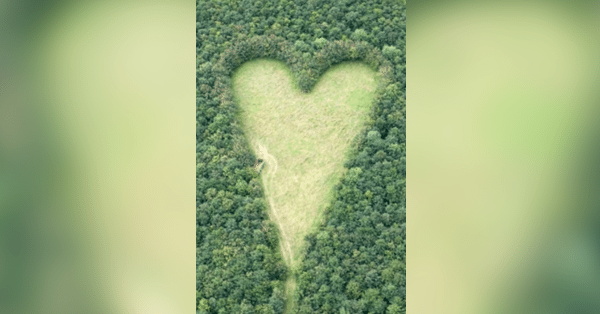 But after 33 years of marriage, Janet passed away in the year 1995 due to a heart attack at the age of 50. Winston and his son were devastated by this loss, and did their best to cope with life without Janet – a loving wife and mother.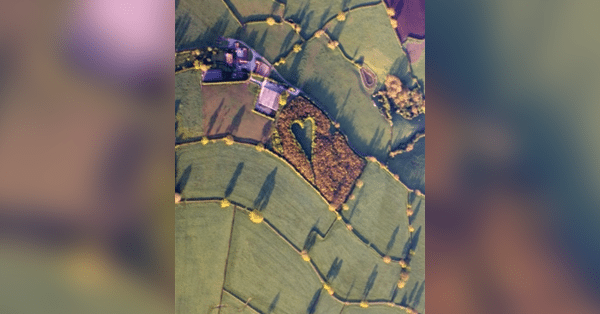 This period of grief and mourning turned out to be an unforgettable moment for Winston. It was then that he was struck with the idea, a beautiful one at that, of honouring his beloved wife's memory in a way that matched the depth and width of his love. He decided to plant a huge number of oak trees in the meadow by their farmhouse. But what makes Winston's idea so special is that the trees are planted in such a way that they form a heart shape at the center – a testimony of his undying love for Janet.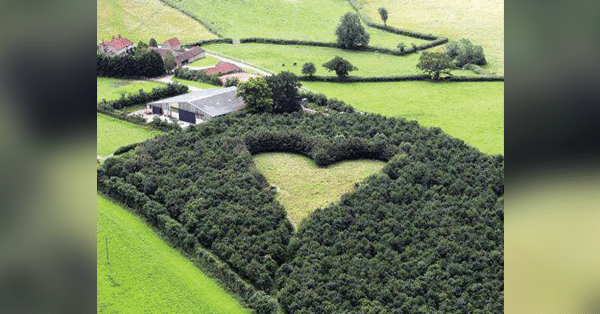 Winston's heart-warming tribute came to the attention of the world after a hot air balloonist, Andy Collett flew over their farm home and spotted this lovely sight. "I have my own balloon and am quite a regular flyer, but this was the most amazing sight I have ever seen from the sky. It was a perfect heart hidden away from view – you would not know it was there. You can just imagine the love story," he told Daily Mail UK.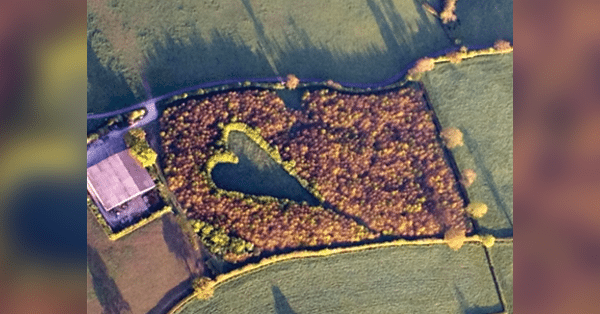 Winston also shared with Daily Mail UK that this idea was a flash of inspiration. When he was done planting the oak trees in the right spots, he put seats in the field to have a clear view of the hill that Janet used to live in. "We planted large oak trees around the edge of the heart then decided to put a hedge around it too. The heart points towards Wotton Hill, where Janet is from. We plant daffodils in the middle that come up in the spring – it looks great. I go out there from time to time and sit in the seat I created," he says.
Do you think Winston's project is amazing? SHARE it on Facebook!