We all try to raise our children with biblical values. One of these values that we want to instill in our kids is the idea that they should respect their elders. The elderly are often forgotten about in today's society, and it's heartbreaking to see so many older folks so alone and in need. Luckily there are still caring people in the world who step up to set an example for the rest of us, one of these individuals is Chris Carter.
During a recent outing with his family, Chris noticed an elderly man hunched over and struggling to operate a large lawnmower. Instead of just ignoring the situation and driving on by, Chris decided to step in and do something amazing. in front of his wife and two sons.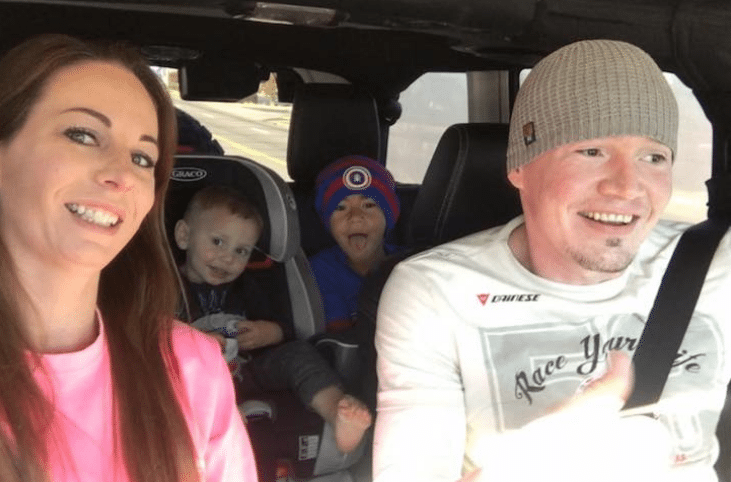 Tara, Chris's wife, decided to share what happened next with the Love What Matters Facebook page. She was so amazed by her husband's actions and was proud because she knew that what he did truly shows his loving nature. She wrote: "This is one of the many reasons I love my husband. As we are driving home with Kylie and Gage, Chris suddenly turns the jeep around and says, 'Take the food home and come back and get me.' I didn't know what he had seen but said okay."
Tara was obviously confused at first, but then she realized what her husband was doing. His next move put a huge smile on her face and filled her heart with even more love for him. She continued to share: "We pull up and Chris takes the push mower from this elderly gentleman. I pray that my son learns from this and randomly helps people do things like his father does."
What a sweet man Chris is! He saw a problem and decided to step in and solve it without any hesitation. We need more people like him to set an example of what it truly means to love and care for our neighbors. Great job Chris, keep up the good work!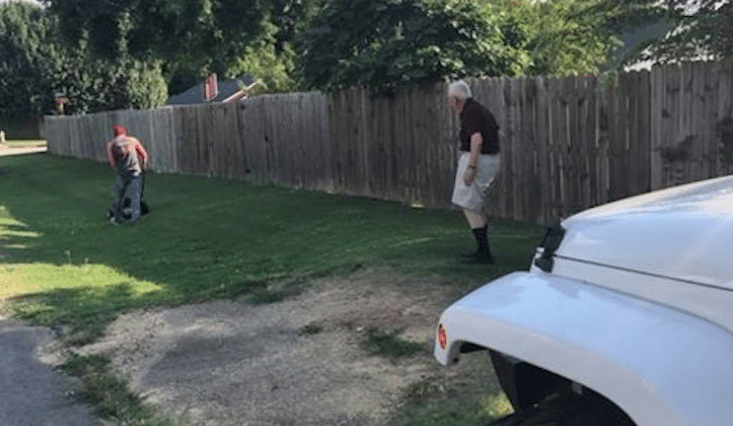 Share this story and encourage others to love their neighbors today!