Andy Griffith was broke. He had no money coming in and no acting jobs to speak of and had just been diagnosed with Guillain-Barre syndrome, a rare form of nerve inflammation. He had put his house up for sale and was going to move back to North Carolina but couldn't find any buyers. All hope seemed lost. But Andy didn't realize God had a different plan.
Andy Griffith had become something Hollywood tries to avoid…old. He had just entered his 50's but struggled to find any acting work. After his marriage to Cindi Knight in 1983, he was diagnosed with Guillain-Barre syndrome, a rare form of nerve inflammation. He fought through so much pain and suffering and never fully recovered but did not once stop praising God through his battles.
It took me nearly a year to recuperate to where he could participate in everyday activities. It was a very rough year. His manager told him that they were broke. Andy thought that life might be easier back in his home state of North Carolina, so he put up his Los Angeles house for sale. But the real estate market was bad at this time, and he got no offers.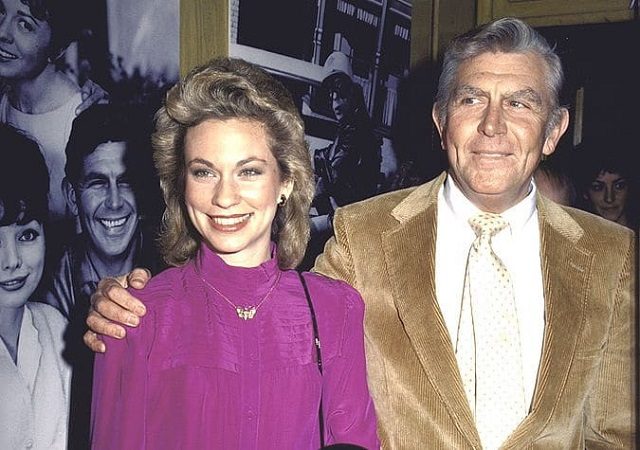 At the end of that year, he sat in his unsold house with no money and no work in sight. Not only was he old by Hollywood standards, but he had also been out of the game for a year now dealing with Guillain-Barre syndrome. He was finally getting physically stronger but was very depressed. We couldn't sell the house and didn't know what to do.
Then Cindi came up with an off-the-wall idea. "Maybe it's a good thing we couldn't sell the house," she said. "Maybe it was God showing us grace. If we moved to North Carolina now you might indeed never work again. What we need to do is stay here and stoke the fire."
So that day, and every day for quite a while, Cindi and Andy went over to The William Morris Agency at lunchtime and sat in the lobby. His agent and every agent in the building saw them and everybody would walk up and talk to them, inviting them to their offices, sometimes to lunch.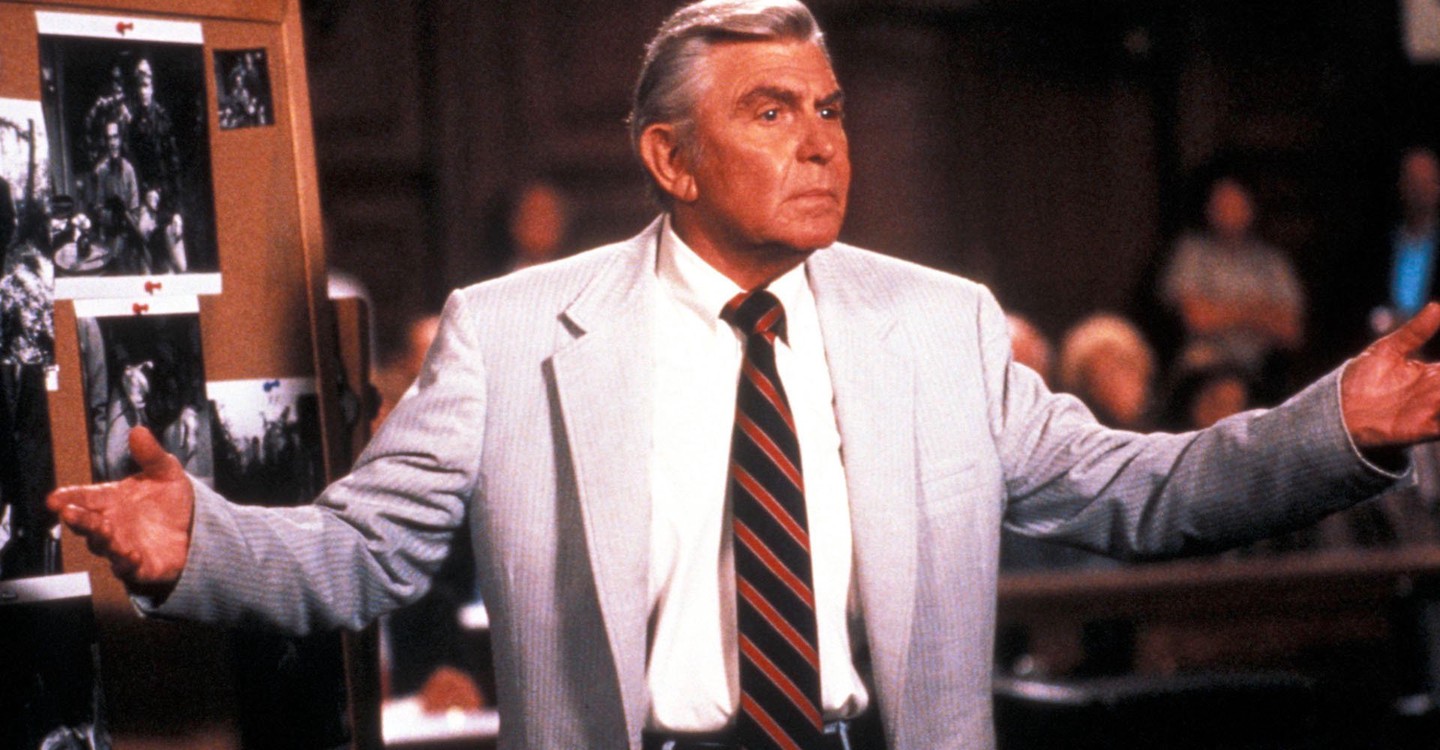 The upshot of it was he got roles in four TV movies that year, including Return to Mayberry with Don Knotts and Ron Howard, and also starred in a pilot for a show about a southern lawyer called Matlock which ended up running for nine years.
Guillain-Barre left Andy with permanent pain in both feet, but he was quoted saying "It's like an unwelcome guest, it isn't so bad when I stop paying attention to it."
"Challenges and pain will continue all my life, I know, but with Cindi at my side to remind me to accept God's grace, I'll go forward and continue to work with love and happiness." Andy said in an article for guidepost magazine.
Here are some interesting facts you might not know about Matlock. So slip on a gray suit, grab a hot dog, and have some fun!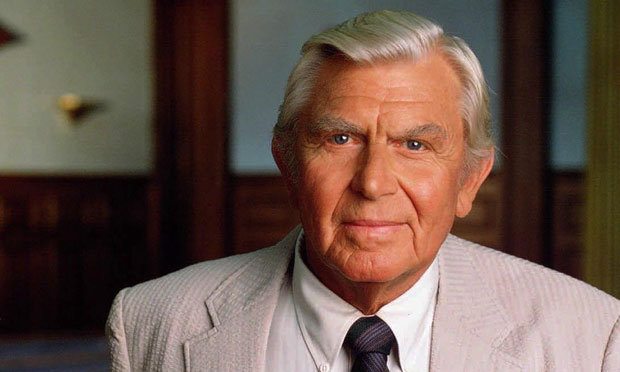 1. The Fulton County Courthouse was actually the Second Church of Christ, Scientist in Los Angeles. Matlock's stomping grounds of Atlanta were filmed in Los Angeles because it's television. This impressive domed structure is located in the West Adams neighborhood of L.A., just blocks north of the USC campus. In 1987, after the first season of Matlock, it was added to the national register of historic places. But not because of Matlock.
2. Ben Matlock is reputed to have been based on Georgia lawyer Bobby Lee Cook. Cook was known for his legal skill and folksy charm. He notably defended Bobby Hoppe in a cold case. Hoppe, a former running back on the championship 1957 Auburn football team, was tried in 1988 for the murder of a bootlegger 31 years prior. The trial ended in a hung jury.
3. Andy Griffith was onscreen as Matlock more than he was as Andy Taylor. Though Griffith filmed more episodes in his role of Mayberry's beloved sheriff, Matlock's hour-long format meant that the actor logged more screen time as Matlock than as Taylor.
4. The show's highest Nielsen Ratings finish was #14.
Just below Alf and L.A. Law. Can't win 'em all.
5. Matlock appeared on two networks.
After beginning on NBC in 1986, the series moved to ABC in 1992.
6. Jake and the Fatman was its spin-off.
William Conrad appeared on the first season of Matlock as a prosecuting attorney. Producers liked the character so much, they based a CBS series off him. Therefore, the world of Matlock reached to three major television networks. What other shows can boast that? Of course, Conrad portrayed Matt Dillon on the radio version of Gunsmoke. Ironically, he was deemed too fat for the role, and James Arness was cast as the U.S. Marshall.
7. Matlock and Monk exist in the same fictional universe.
Diagnosis: Murder was a spin-off of Jake and the Fatman which was a spin-off of Matlock. Dick Van Dyke's Diagnosis proved so popular that it spawned a series of mystery novels. Characters from the second book, The Death Merchant, later reappeared in author Lee Goldberg's Monk novelizations. Hence, all these fictional sleuths are in the same shared universe!
8. Both Matlock and Andy Taylor always drove a Ford.
Ben Matlock loved to cruise in a gray Crown Victoria (three different models of them over the years). The squad cars on The Andy Griffith show were Galaxie 500 sedans, as the Ford Motor Company provided vehicles for Mayberry.