Homeless Man Risks Life and Limb for Dog
57-year-old widower, Jay Mitchell of Minnesota, is recovering from frostbite after braving frigid temperatures in the recent cold spell that slammed into the Midwest.
Jay's wife died last December from cancer, and he used all the funds he owned for her funeral. Married for 27 years, Jay and his wife had no children, but a golden lab named Hero was like a son to them both.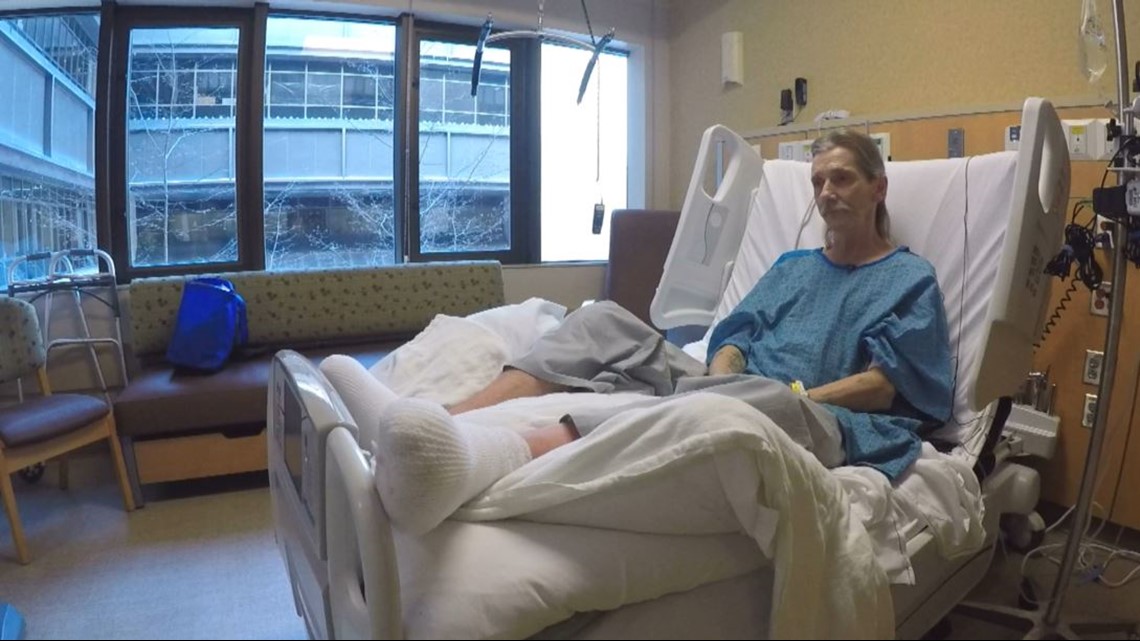 After his wife's passing, Jay couldn't afford the rent and found himself living out of his truck with Hero. He often considered surrendering Hero to the Humane Society, but the thought of losing the last family member he had was too much to carry.
"He's all I have left in the world. All my other family is in the ground," Jay told the Star Tribune.
Surviving under layers of blankets, wrapped together for warmth, the two struggled to stay warm. Jay would turn on his truck every hour to create some heat in the small cab of his truck.
Temperatures plummeted to abysmal conditions and Jay looked for help at a local church. Church staff put Jay and Hero in a local hotel for a week, and after warming up, Jay began to realize just how much his feet bothered him.
"I hadn't been warm for days. My feet were cold, but they weren't in agonizing pain. They were just numb," Jay said.
Jay went to a local hospital and was immediately transferred to a larger facility with a burn unit for frostbite treatment.
Despite the pain and the possibility of losing his limbs, all Jay could think about was Hero. Against medical advice, Jay left the hospital to return to his pup.
"I know it may sound silly to give that much for a dog, but he isn't just a dog to me. He's like a human being: like my own son.'
Jay thought he would die from complications from his wounds, but at least he would be with Hero. It was a phone call from a Minnesota couple that gave him a chance to live and the courage to return to the hospital. John and Julie Ganfield heard about Jay's situation and offered to care for Hero as long as it took for Jay to get well.
INSERT PIC
Their generosity did not stop there. The couple began a GoFundMe account and raised $33,000 on Jay's behalf. Jay thought he'd heal from the frostbite and return to a life of homelessness again, but the generosity of this couple and the community around him give him a chance to regain so much more than that.
Jay may lose a few toes or even his feet, but he has hope for the future and a few more heroes in his life than he had before.