The church is the perfect place for you to find all the answers in your life. This is a place that makes it easy for you to connect with God and listen to what he has to say to you. But, it has been observed that nearly eighty percent of the people who visit the church for the first time do so only after they have been inspired by someone they know. The video here is a fun take on a church invitation by a persistent churchgoer.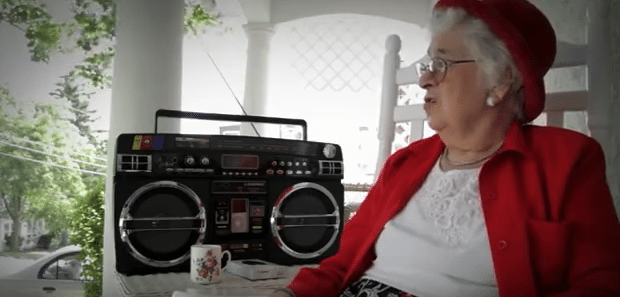 The video opens with some peppy music playing in the background. And the old woman is seen sitting on her porch, knitting as a car pulls over. The man in the car tries to strike a conversation. In spite of being invited to the church several times, the woman has not responded. But the man has been trying without losing hope. He tells the woman that the church too has some fun music and asks her to ride with him. After slightly hesitating she finally accepts the offer and the car swiftly reaches the church which is hardly a stone's throw from the woman's house. In spite of residing so close to the church, she had needed that push. There are many who need a similar push to make their first church visit. So whom did you invite to church recently?
Share this video and invite someone to church this week!