Charmaine Keevy decided to walk her dog Georgie on a slightly different route one afternoon when her pooch started barking towards the storm drain. She was confused by her dog's behavior and suddenly heard what seemed to be a crying kitty.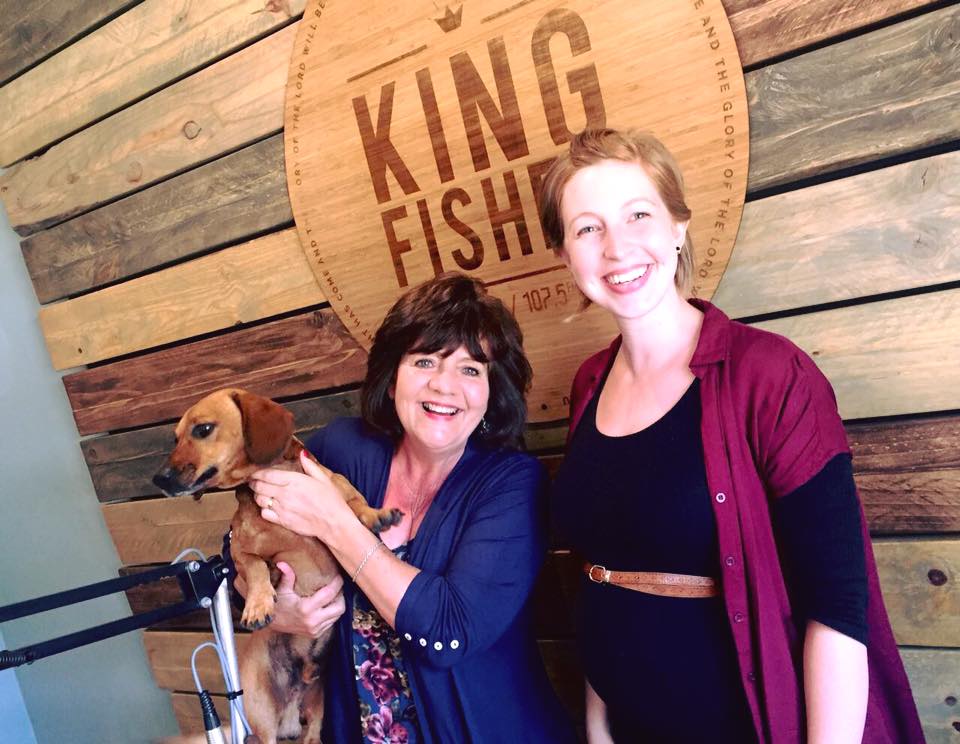 As she walked towards the sound she soon realized the cry was not of an animal, but of a baby.
In a panic, Keevy tried to get the attention of the cars passing by for help. Cornie Viljoen stopped to see what the lady needed. After she explained, Cornie used a steel bar to move a large piece of concrete that was over the drain.
"When I got into the hole it was higher than my head and it was so narrow that I had to go down on my knees and I couldn't bend over so had to feel down for the baby below," he said in an interview. "The red ants were stinging my legs but then I felt this baby's leg and then saw the baby and I realized that this was a crime scene so I took a flash picture and handed my phone up to Charmaine."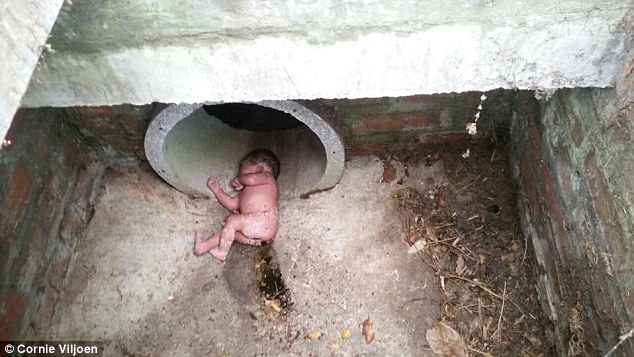 The little newborn girl was unclothed with her umbilical cord still on her.
"I didn't know if the baby was injured so I tried to pick her up very carefully and very slowly and she was so small. I just wanted to hold her for a while but I knew that she needed urgent medical help," he said.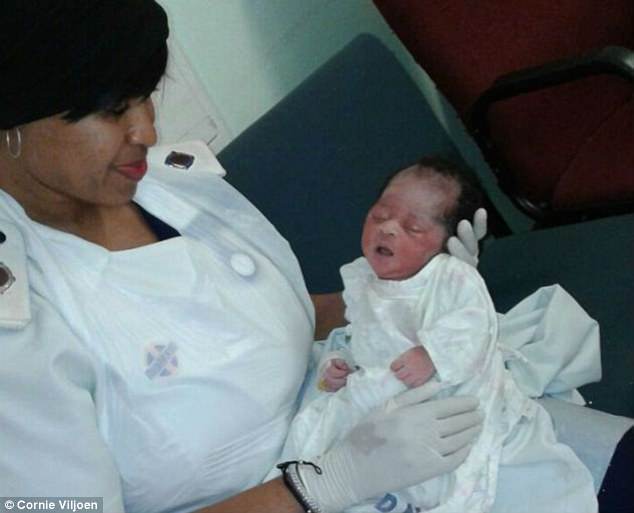 Charmaine contacted the authorities and the baby was immediately given the attention she needed. She was treated for hypothermia and some breathing concerns.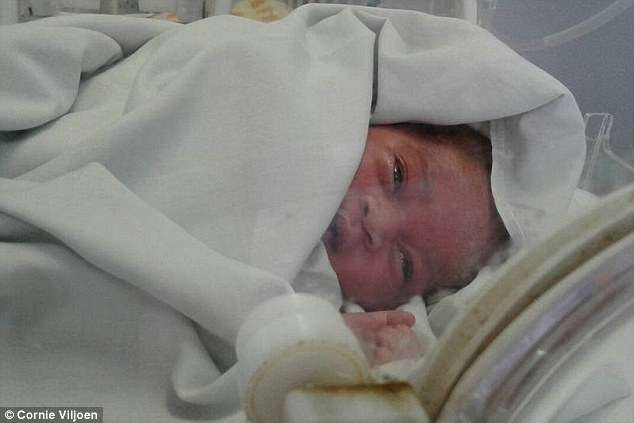 Charmaine reflected on her thoughts and the rare chance of the baby being found.
"I honestly believe I was meant to find that baby by God as I usually take a different route on my dog walk but for some reason went another way. I cannot help but feel that there is some sort of a plan and a purpose for that little girls' life – it is a miracle without a doubt," she shared.
"When Georgie first started barking at the noises I thought it was a cat but then I realized it was a baby and people must have thought I was mad because I was trying to stop all these passing cars. I don't know what would have happened if this guy had not stopped to help me."
Please pray for this little girls health and future. Amen.