This little boy is feeling the force and he doesn't care who knows it. During a group performance of "Twinkle Twinkle Little Star" he decided to take matters into his own hands by taking the microphone and singing something completely different. The 'completely different' just happened to be "The Imperial March" which is Darth Vaders theme from Star Wars.
The video was captured approximately a year ago but posted on social media only this week along with the caption: "Sometimes when I need to laugh, I think about the time my cousin's son took over a group rendition of Twinkle Twinkle Little Star to sing the Imperial March."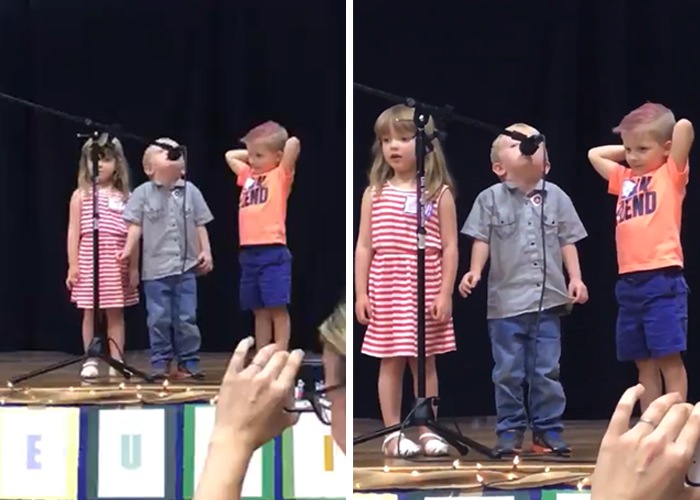 A trio of cousins was to perform their rendition of "Twinkle Twinkle Little Star" during a family talent show in Buffalo, Wyoming. But nobody expected this little boy to steal the spotlight by breaking away from the group and doing his own thing.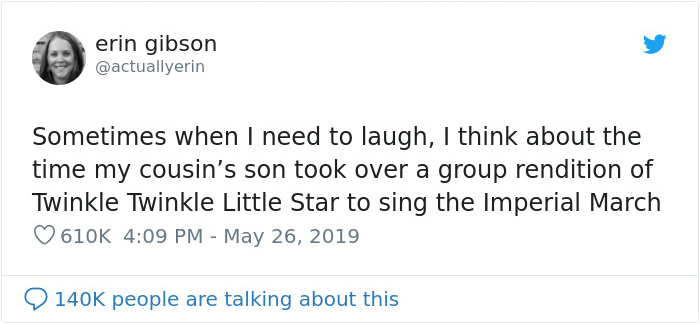 Erin's tweet had gained more than 110,000 retweets and the video itself has been viewed more than 6 million times already. Some people took note of the way the boy pushes the girl on the left, but Erin was quick to explain that "The little girl is his older sister and they have a perfectly normal sibling relationship. She sang 'Let it Go' after this and was totally fine."
https://youtu.be/4CWhO79a7fk
Mark Hamill saw the video and had this to say: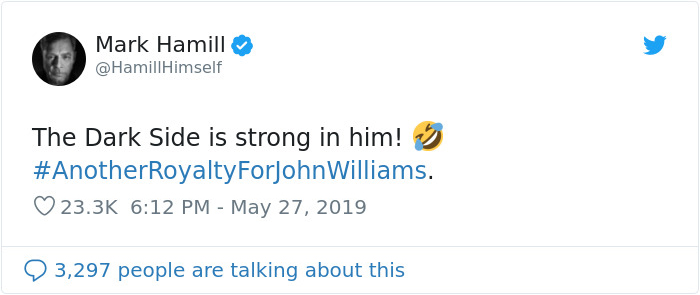 "The Dark Side is strong in him!" the famous actor wrote, retweeting the video.