My grandmother used to get so upset when neighborhood kids would be in her yard. She assumed they would mess up the grass, break branches on her shrubs or break a window playing around with a ball. For one granny, the site of 4 kids made her cry, but these were great tears of joy.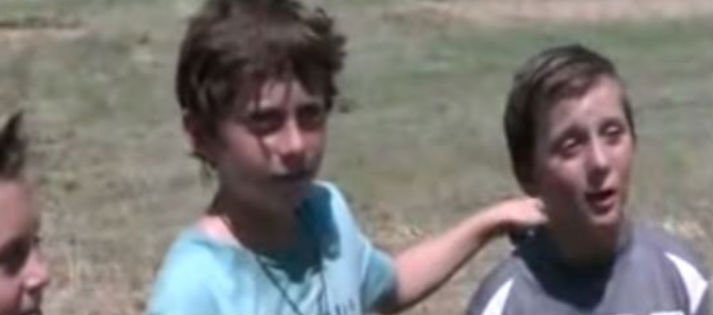 Gerry Suttle is 75 years old. She was in trouble with the law for not cutting her grass. It was incredibly tall and no longer a small job to tackle. She didn't know her town's had the rule. A letter was sent for her to come to court, but she doesn't recall ever getting it and missed the appointment. The court issued a warrant for her arrest.
News of the woman's dilemma spread in the neighborhood. This is when 4 boys decided to step in and help out.
"It's a summer day, we don't have season passes yet to Warren Falls. What else could we do? Just go out and help some people," one of the boys said.
"We haven't met her before but I mean, as I said, she's 75-years-old, she needs some help out here mowing'. I mean, that's the least we could do."
Others saw the kids working and decided to join in on the yard work. Men showed up with their riding mowers and everyone worked together as a team. The yard took about two hours to complete.
Gerry was so touched by the young men and others who volunteered.
"I cannot believe this. I'm very seldom without words but this is one time, you mark it down in history, that I didn't have something to say," she shared.