Who doesn't love a good selfie? These gorillas are no exception.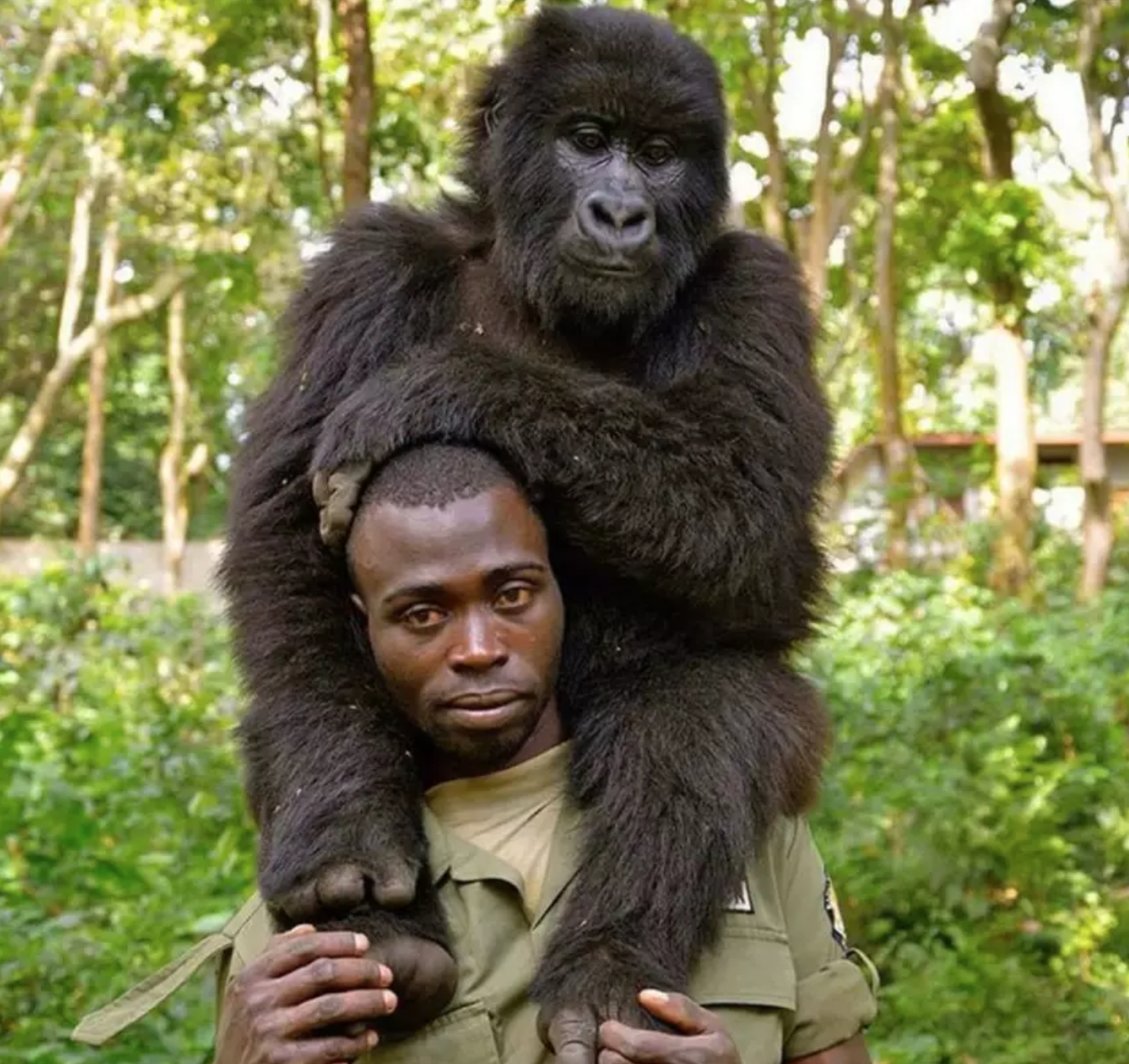 Virunga National Park is home to 218 mammals, 706 bird, 109 reptiles,78 amphibia, and 22 primate species. The park one of the most biodiverse protected areas in the world. Of the world's critically endangered mountain gorillas, about one third live in Virunga Park.
Keeping animals safe is a dangerous job. One hundred seventy-nine rangers have died protecting them. While the danger is a concern, the rewards are worth it. "There is a bond that ties us together," said Andre Bauma, manager of the Senkwekwe Centre. "A relationship that is very, very close between the guardians and the gorillas."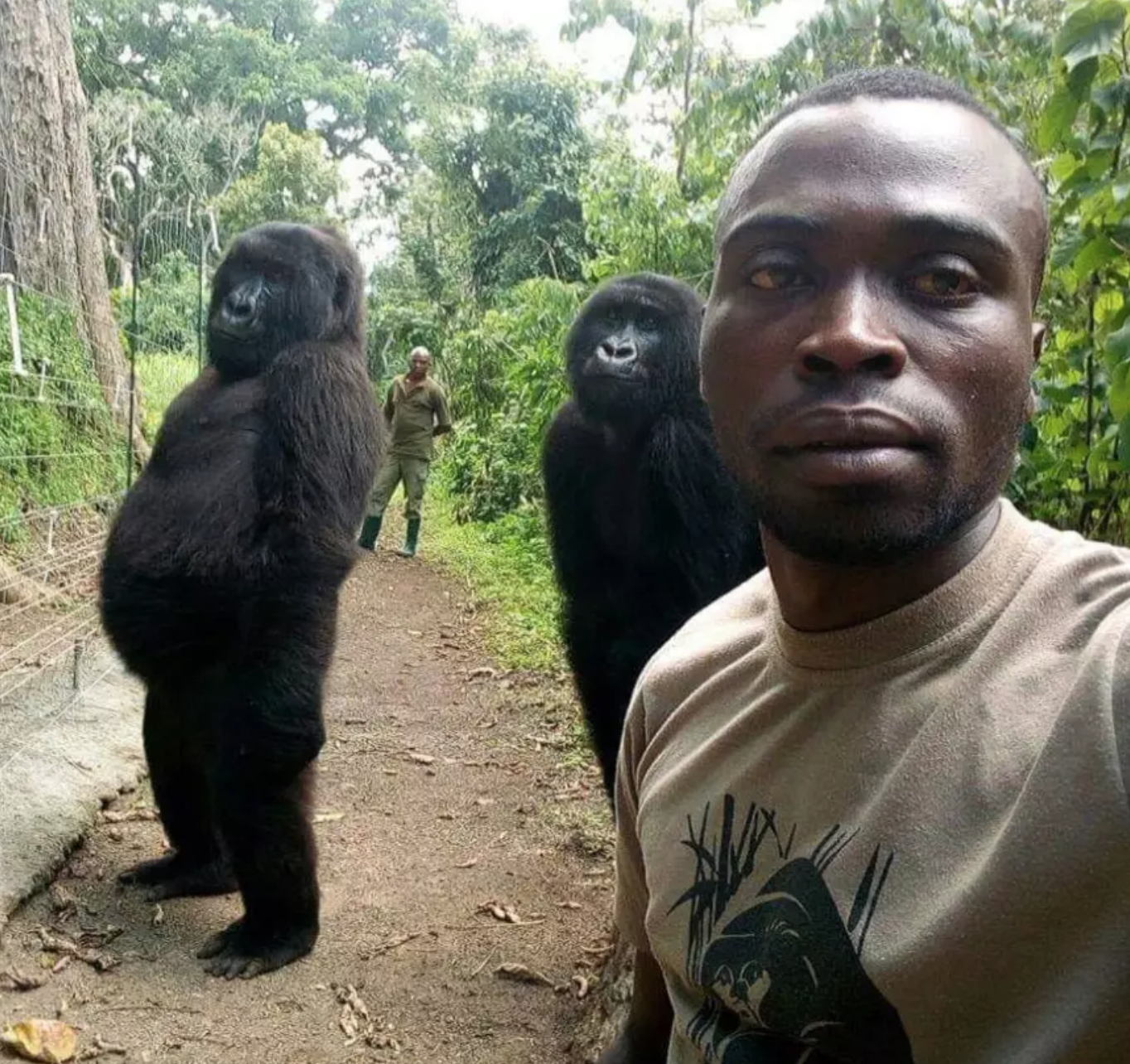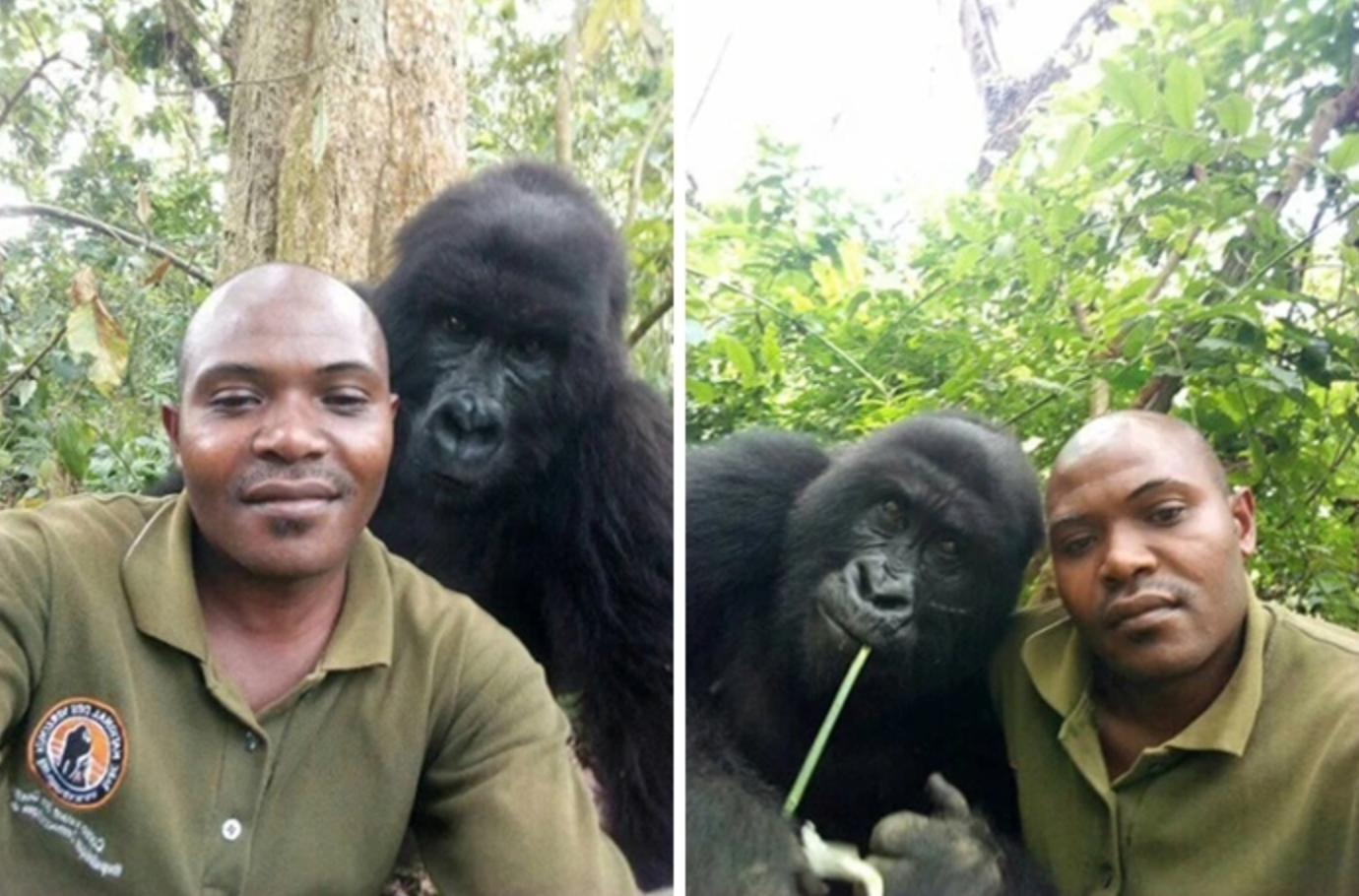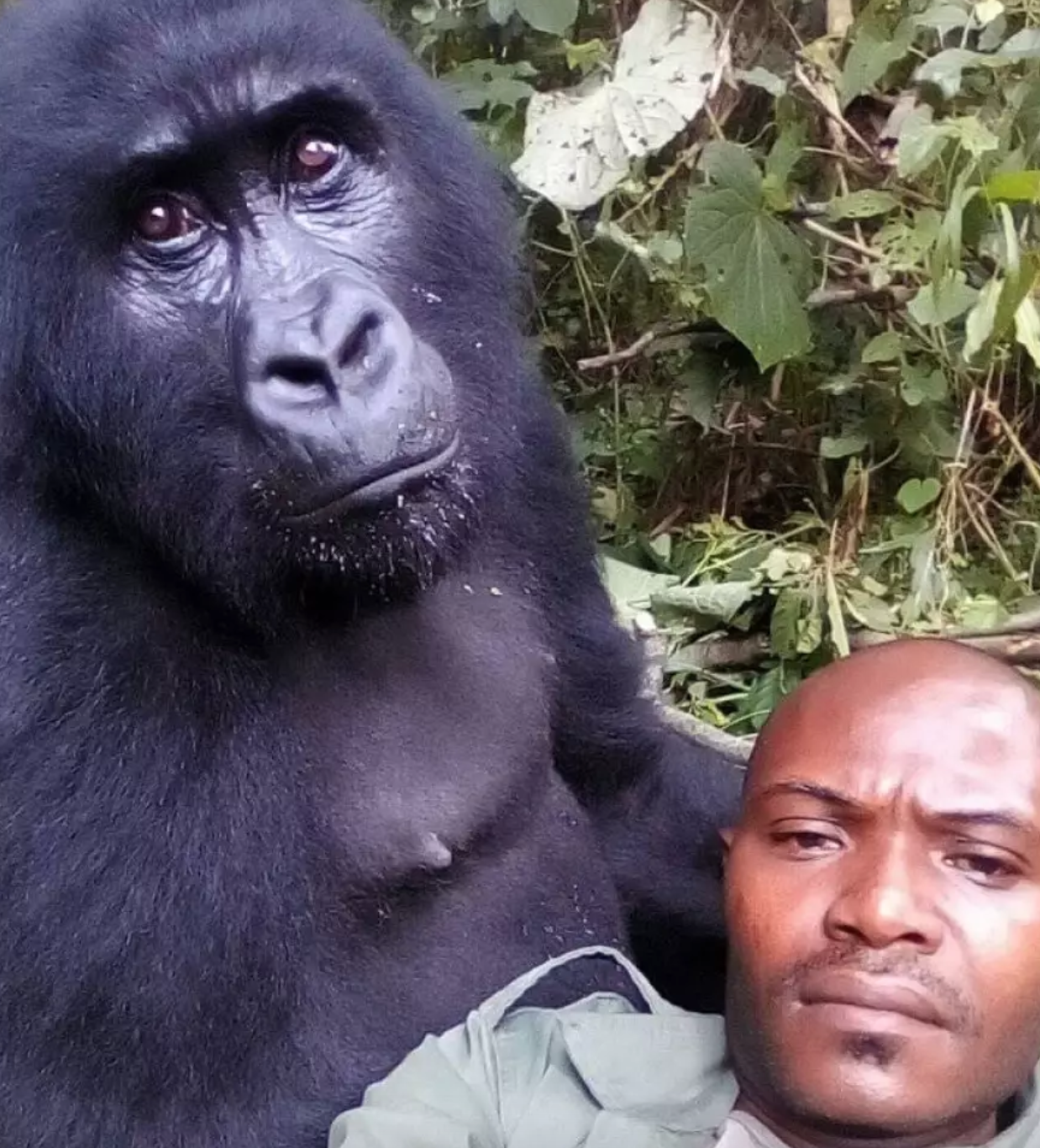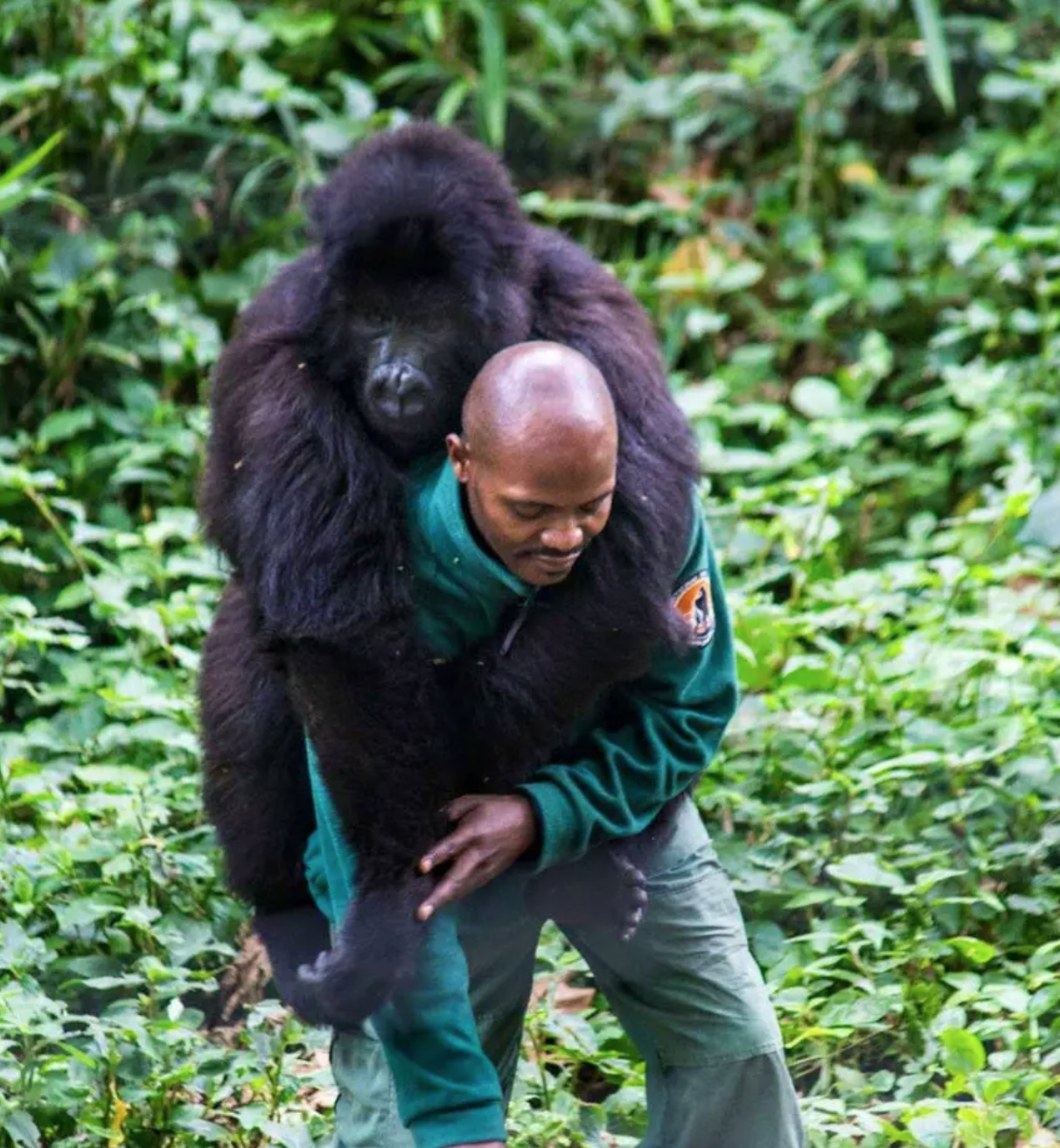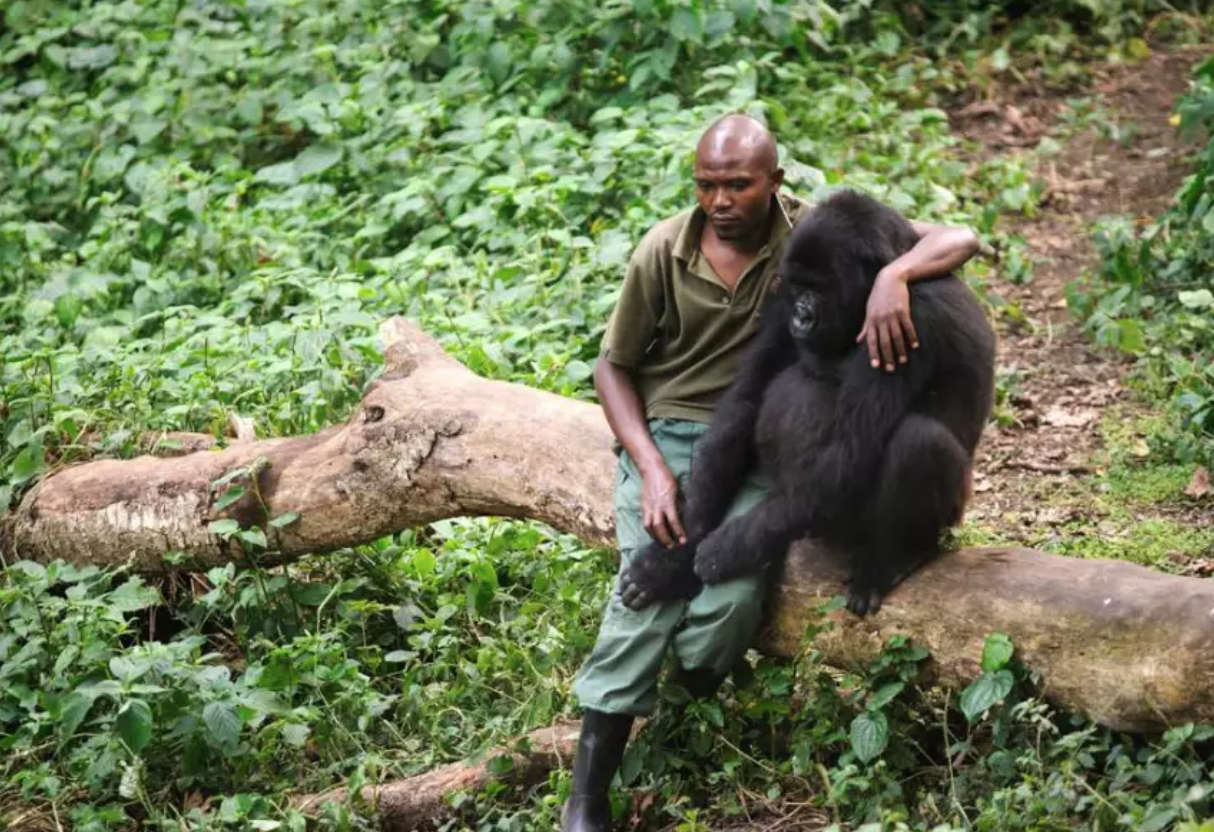 When Ranger Mathieu Shamavu posted a picture of one of the rangers with two gorillas, it quickly went viral. The animals' complete trust of the guards is visible. And so it should be. The rangers work hard to protect and defend the animals from poachers and other danger threatening their way of life. Gorillas are poached for food, traditional medicine, and the bushmeat trade.
The rangers undergo intense training to do their jobs. Many times their work is hampered by lack of funding or adequate equipment. Even a small donation can go a long way; $8 will buy new boots for a ranger, $32 sponsors a ranger and family for a whole day, and $150 feeds an orphaned gorilla food and supplements for two weeks. Consider donating to help these animals at https://virunga.org/donate.