If someone mentions a circus, it automatically makes you think of animals. Without horses, elephants, monkeys, and lions, you wouldn't have a circus. But Circus Roncalli has lately thrown away tradition, exchanging holograms for flesh and blood. But the displays stay just as impressive.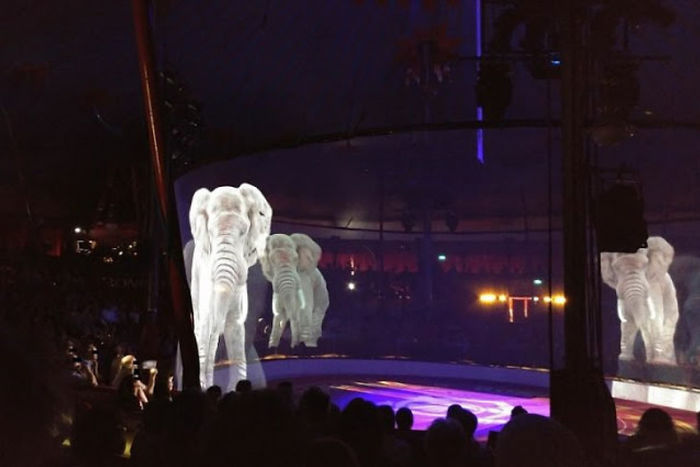 Since 1976, Circus Roncalli has been entertaining crowds with its animal displays, but has decided to modify things in an effort to combat animal cruelty.
How? By replacing the animals.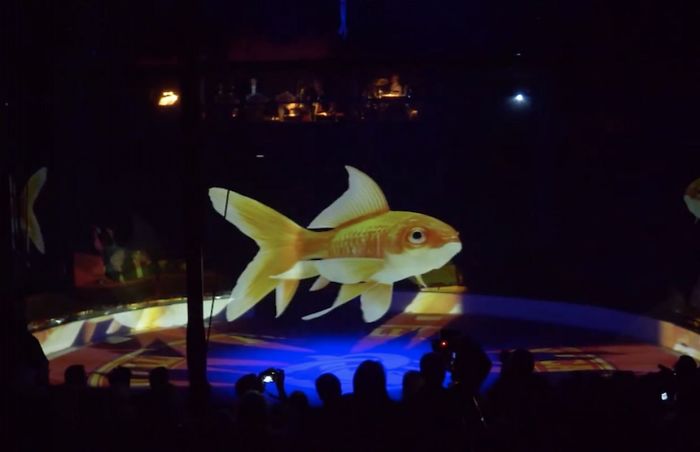 The circus is located in Germany, it is called Circus Roncalli, and it is the first in the world that has replaced animals with realistic holograms. The computer animations are projected to real size. Animals such as elephants, wild horses, monkeys and even fish run, swim and do acrobatics on stage.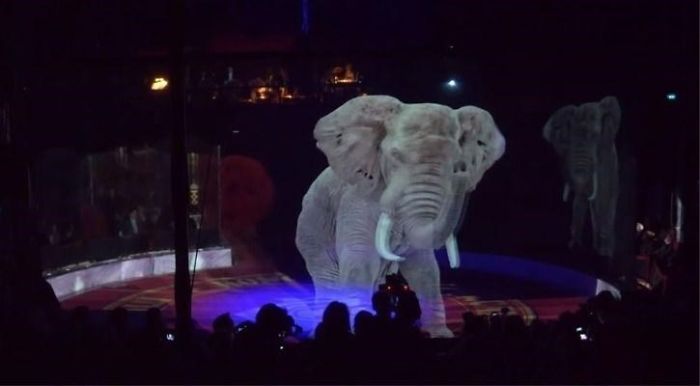 Still their shows feature tusks and tails, fiery circles and acrobats, but not one of the animals are genuine in a world's first of its kind circus experience. Roncalli wanted to create 3D holographic images from projectors while filling the 32-meter (105-foot) wide and 5-meter (16-foot) deep arena with 360 ° visibility for the whole public.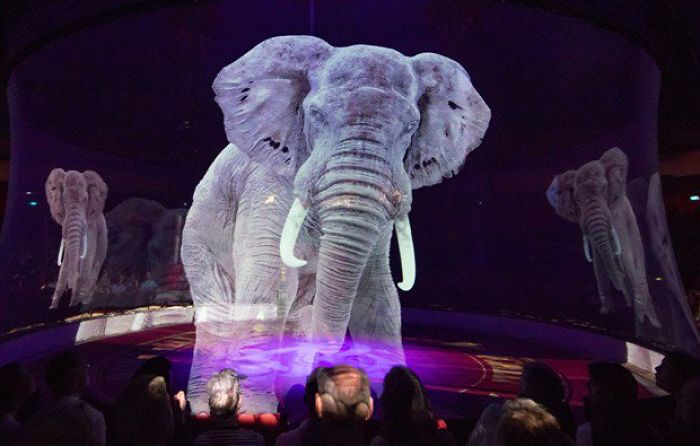 Birger Wunderlich at Bluebox said, "We have been using Optoma projectors for 6 years and have consistently had a very positive experience in price, performance, and reliability. We needed a high contrast projector with great colors for the 3D effect and the ZU850's 2,000,000:1 contrast is perfect for this project."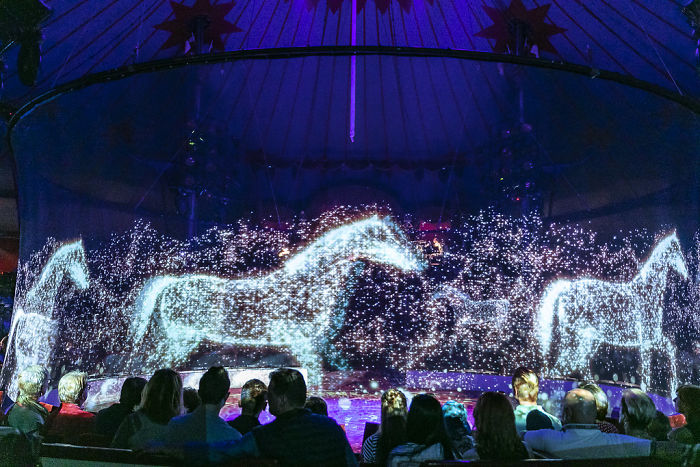 The courageous move comes in the midst of growing concerns around the world about show animals living a lot of their life in captivity under terrible circumstances.