In 1997, a woman from Carlisle, Iowa made history by giving birth to 7 surviving babies. Her name is Bobbi McCaughey and she was 29 years old when she underwent a Caesarean section that was performed by more than 40 specialist to have Septuplets. This was the first time in the history of our country that one woman had given birth to that many surviving multiples!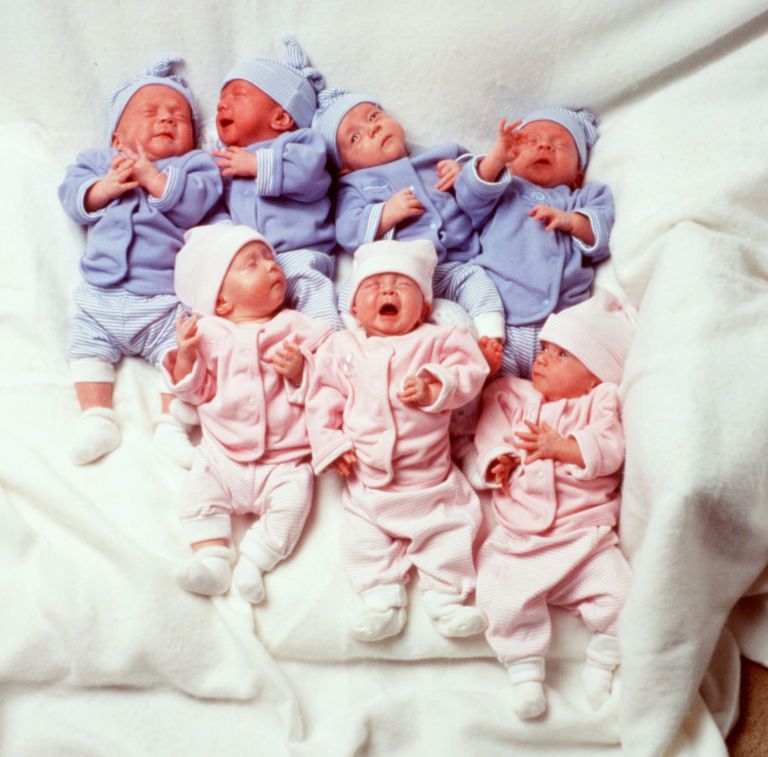 In less than 10 minutes the four boys and three girls were born. The smallest baby was 2.5 pounds and the biggest baby was 3.4 pounds. It was a miracle that these children were all born alive, especially because they can 2 months premature. The healthy delivery surprised the doctors and everyone was so excited to welcome the new Septuplets into the world!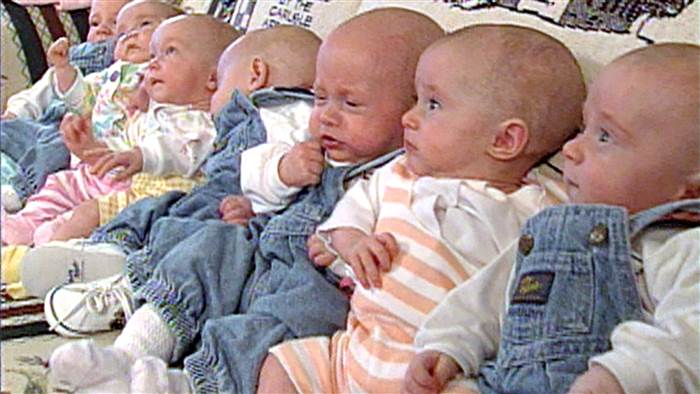 McCaughey had taken Pergonal, one of the fertility drugs, to help her conceive a child. Doctors say that the more fetuses a woman carries at once, the more risk there is that these babies will not be healthy and can be born premature, cerebral palsy, brain damage, blindness, mental retardation or other developmental problems with speech and motor skills.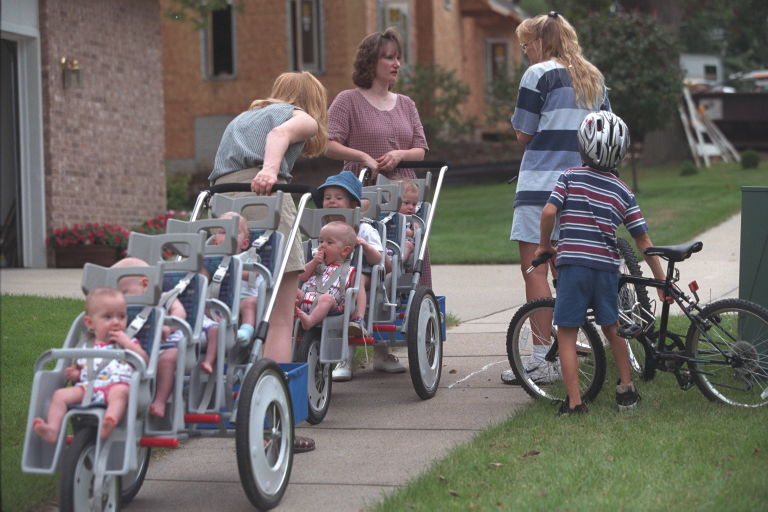 The fact that McCaughey became pregnant with seven children at once was being examined and many ethical issues started to arise in the medical world. Despite ethical concerns, the Septuplets made headlines and gained nationwide support. They were able to meet president Bush when they were kindergartners and were offered free college education from several universities once they were seniors in high school.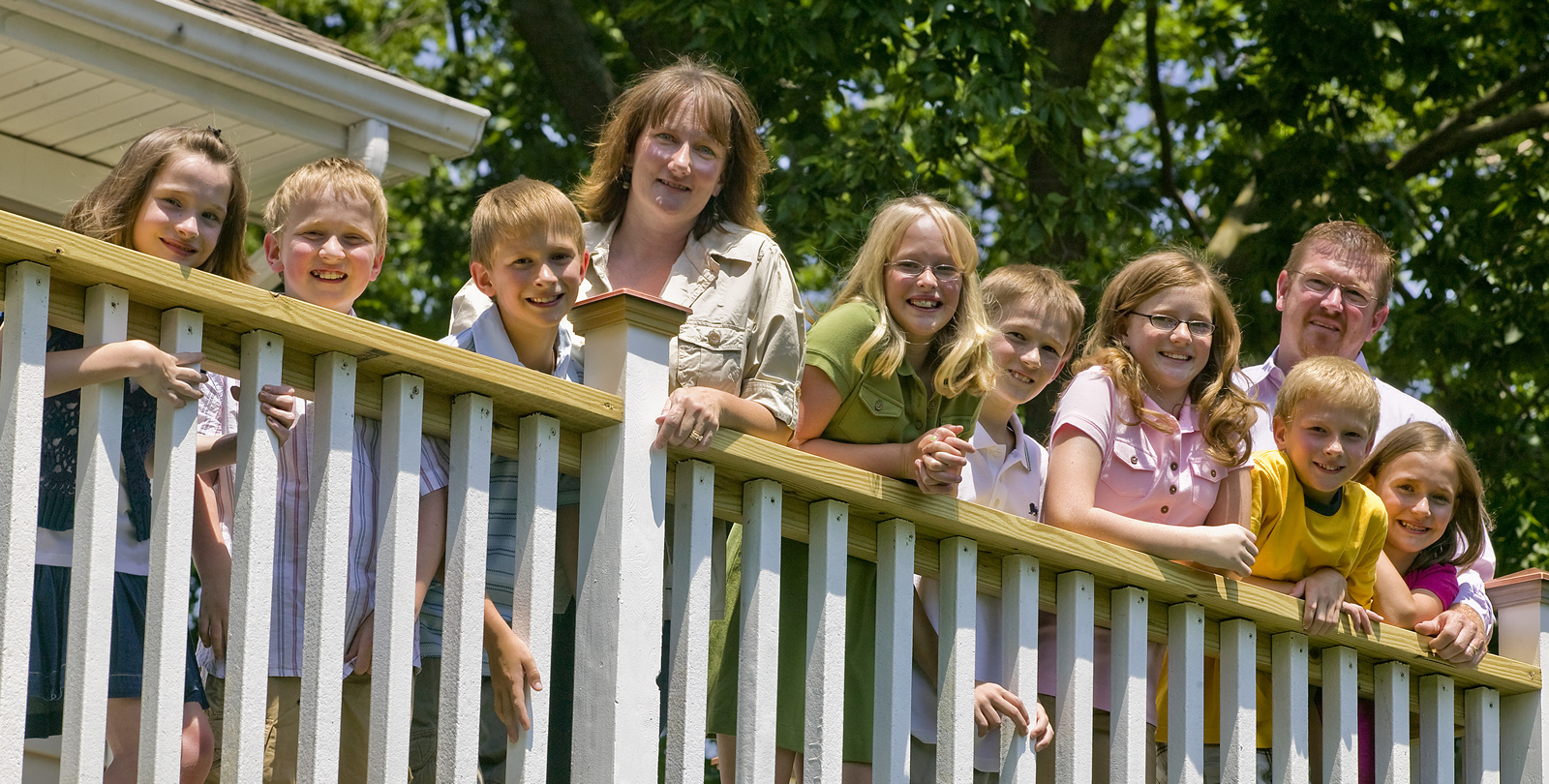 The family has seen so much opportunity and the children are so blessed. Although having six other siblings may seem overwhelming, these kids love it and the family has stayed very close throughout all of these years! Do you think you would be able to get along with everyone if you had six other siblings?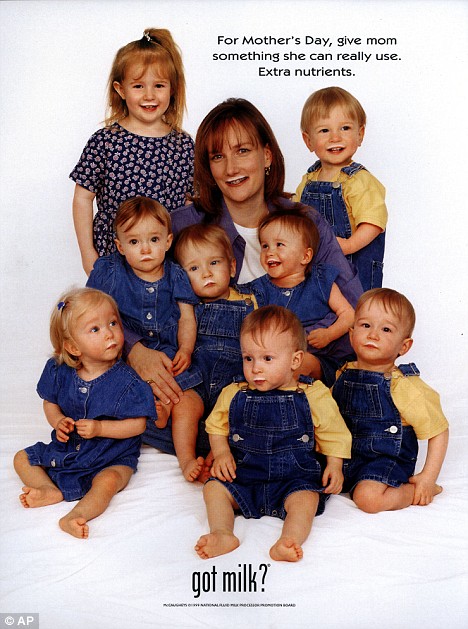 The Septuplets have tried to stay out of the media spotlight as much as possible but have made occasional appearances to let everyone know that they are all still doing well! The have all graduated high school and are looking towards the future! The family is all still very close and they seem like an amazing group of siblings!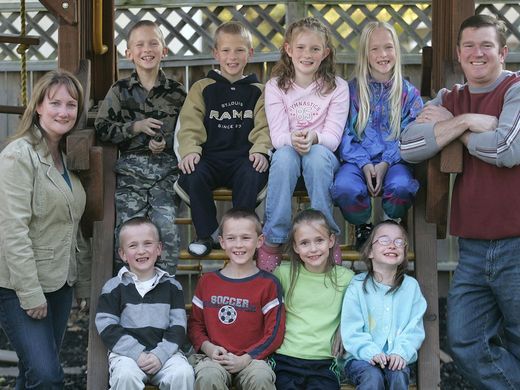 Watch the sweet video below to see their incredible journey and transformation into what they all look like today! They sure do look like a super sweet and amazing family! Please share the love with family and friends.
Interesting Trivia about These Septuplets
How did they afford so many babies? Well, a lot of people helped. They received many gifts and money, including a 5,500 square foot house, a big van, and enough diapers for 2 years! They even received nanny services, clothes and free future scholarships for college.
What was the public's reaction? Some people criticized the parents. Bobbi said in an interview, "In the beginning, for every ten letters we would get that were happy for us, we'd get one letter accusing us of exploiting the kids and being selfish to waste the world's resources on a family this big. Our neighbors never gawked. Here in Carlisle they gave us privacy. But we had complete strangers come around to the back door, knock, and ask if they could hold a baby."
How much did they weigh at the time of their births? At the time of their births, they weighed between two pounds and five ounces (Kelsey) and three pounds and four ounces (Kenneth).
Were they born prematurely? They were born more than two months prematurely, but still became the first surviving septuplets in history.
How many boys and girls were born? Four boys (Kenneth, Nathan, Brandon, and Joel) and three girls (Alexis, Natalie, and Kelsey).
Did any of the 7 children have health problems? Two of the septuplets — Nathan and Alexis — suffered from cerebral palsy.
Was it a big national news story? Yes, in fact, the US President personally phoned their family to congratulate them and they were featured in Time magazine.
Do they have any other siblings? Yes, they have an older sister Mikayla. Now that is some babysitting duties for sure! God bless her.

Are You Well Rested?
He who dwells in the shelter of the Most High will rest in the shadow of the Almighty.
Psalm 91:1
It's great to sleep in and catch up on our rest. Most of the time, we answer to our alarms (or snooze buttons) as we wake up and begin to get ready for the day. At the end of the day, we may have a little time before bed to relax, but rarely does this provide the kind of rest our soul needs in order to be refreshed.
Rarely do we take the time to enjoy a real day of Sabbath rest. Even Sundays can seem jam-packed with church services, family activities, and preparing for the upcoming week. But as God establishes in Genesis, when he created our world and everything in it, he took a day off. On the seventh day, he rested. Scripture doesn't say that he only created a couple of little things that day, or that he caught up on all those things he had been meaning to create. No, he rested.
Today, cancel an appointment, reschedule a meeting, or break your routine and simply rest your soul before God.
Pray: "Father, I release my cares and worries to you. Help me to still my soul before you, soaking in your presence."
You can grow closer to God with Dr. Tabor's Jesus Daily® Devotional Book at Amazon.com or fine bookstores everywhere.