Dwayne Johnson is a blessed man, and he knows it.
Born in California and raised between New Zealand and the U.S. states of Hawaii and Pennsylvania, Johnson was a college football player for the University of Miami, where he won a national championship on the 1991 Miami Hurricanes football team. He later played for the Calgary Stampeders in the Canadian Football League and was cut two months into the 1995 season. This led him to become a professional wrestler like his grandfather, Peter Maivia, and his father, Rocky Johnson, from whom he also inherited his Canadian citizenship.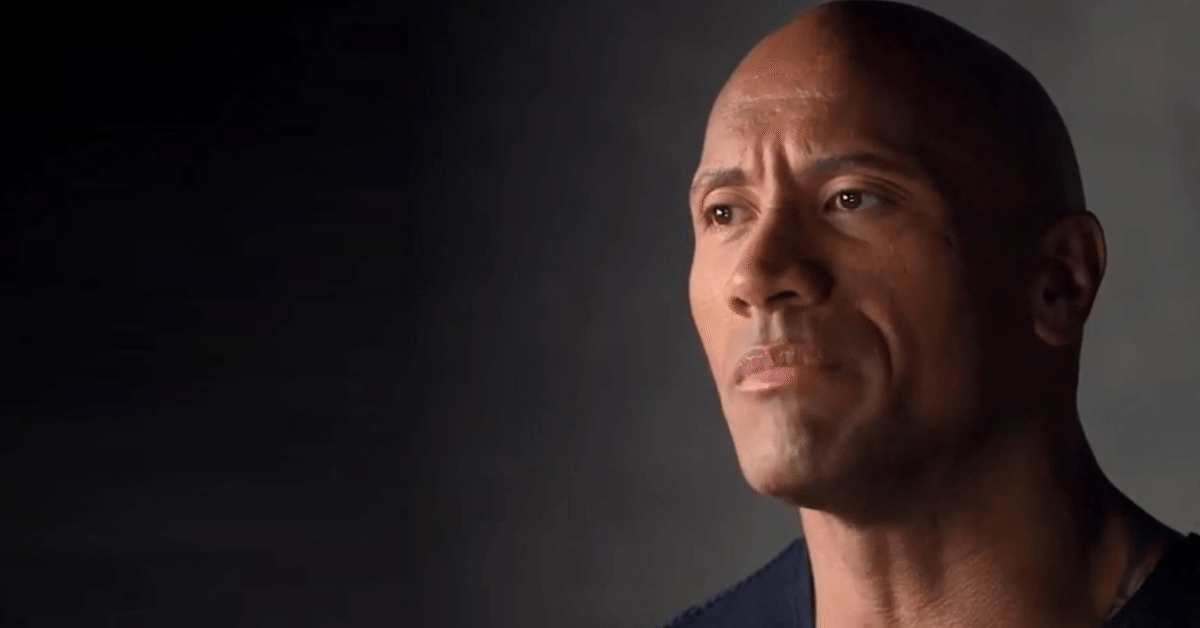 Back when his father, Rocky Johnson, wrestled,  his family struggled just to get by.  Johnson recalls that when his was a child,  he came home with his mother one day to find an eviction notice on their front door.   He vowed that day never to let that happen again.
Dwayne Johnson had a rough childhood and had been arrested nine times by the age of 17. He was headed down the wrong path and needed something to change in his life. Luckily, his childhood football coach reached out to him and asked him to join the football team so he would stay out of trouble. His coach, a probation officer, started a football team to keep kids off of the streets and doing something productive for the community.
When his football career ended and he hit rock bottom, Dwayne Johnson was forced to move back in with his parents. His life was in shambles, he spent 10 years training to be a football player before his dream ended. However, he attributes this to his success because when God ended one of his dreams, he realized that he had to work even harder to reach the next dream.
'The Rock'  as he came known, went on to become a hugely successful wrestler but that did not mean the money was just rolling in.  Johnson needed to capitalize on his new found fame and he decided to make the jump to acting.
"In 1995 I had $7 bucks in my pocket and knew two things: I'm broke and one day I won't be."
"At that time, I was little unsure of what was actually gonna happen, you know, so I just have to, you know, put my faith in God and continue to work hard and hopefully good things will happen," Johnson said. "I have my own special relationship with God, you know, and I certainly feel very blessed. I count my blessings every day."
Because his mother, Ata Fitisemanu Maivia, is a descendant of Samoan chiefs, and in recognition of his service to the Samoan people, Malietoa Tanumafili II bestowed upon Johnson the noble title of Seiuli during his visit there in July 2004 He received a partial Samoan pe'a tattoo in 2003.
On May 21, 2015, Johnson set a Guinness World Record for most selfies in three minutes, taking 105 selfies with fans during the premiere of San Andreas in London.