Dogs are God's gift to us! They are so loving and are also great at protecting us! Corey and Elsa are a sweet couple who have an adorable dog named Astro. They claim that Astro has an uncanny ability to understand a situation and adapt accordingly, something that many people have a hard time doing!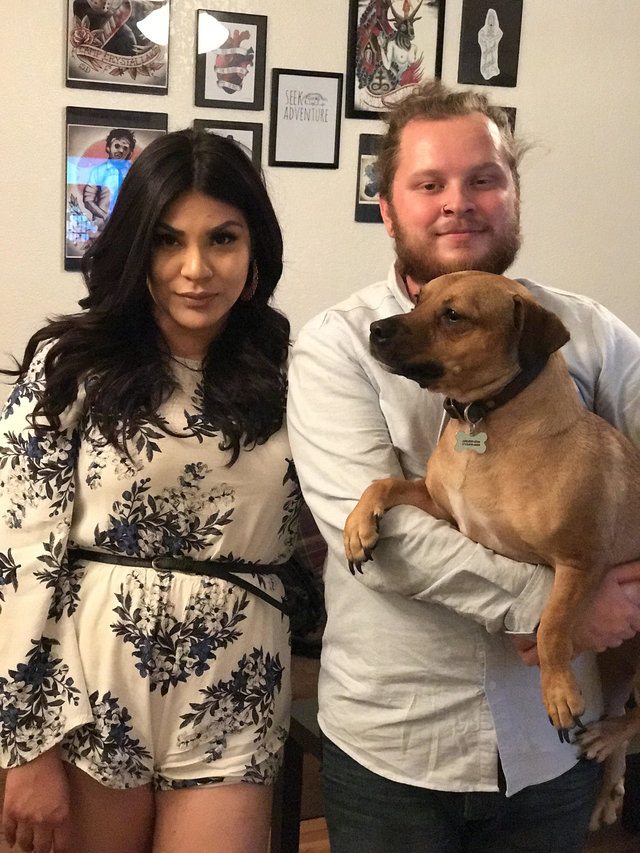 The family was so happy to find out that Elsa was expecting a baby boy! And, throughout the pregnancy, Corey said that Astro stuck by Elsa's side and would "occasionally lay his head on her belly or put his paw on it and just hang out." And, when they were finally able to bring their baby boy home for the first time, Astro seemed a little confused. Astro sniffed baby Noah, then turned around and sniffed Elsa almost as if he was saying "Huh? What's going on here?" But then Astro took another sniff and something seemed to click in the little dog's brain!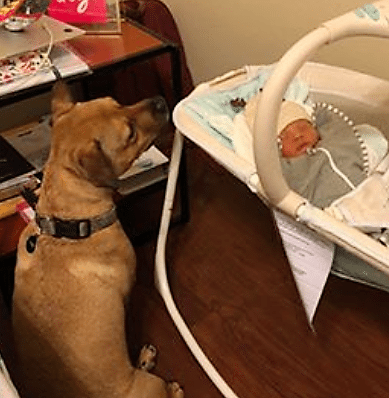 Astro went and sat beside Noah, giving up his spot on the bed and trading it to lay down and sleep next to Noah. "To see Astro give up his spot, for any amount of time at night, is surprising because he has always slept there," Corey said. Now, whenever Noah wakes up in the middle of the night, Astro stands up and watches intently as Corey and Elsa rock him back to sleep. Astro also makes sure to supervise all of his diaper changes and daily activities… what a sweet dog!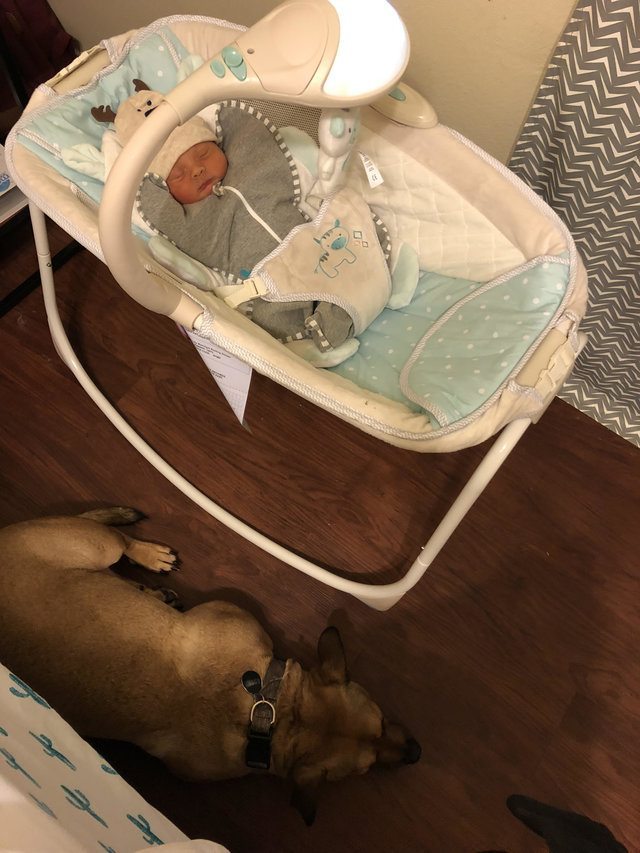 [Source/Inspiremore]
Share this story with your friends who love dogs to make them smile today!