Every day in Big Bear, CA, the beautiful Golden Retriever innocently pops over the fence and drops a toy on the ground. It just so happens that where the toy lands is a fairly active sidewalk in the neighborhood. Pedestrians walking by pick up the lost item and quickly return it to Riley. Ahhh so cute. It doesn't end there. He loves to hug and tug gently for them to stay when his new friends want to go.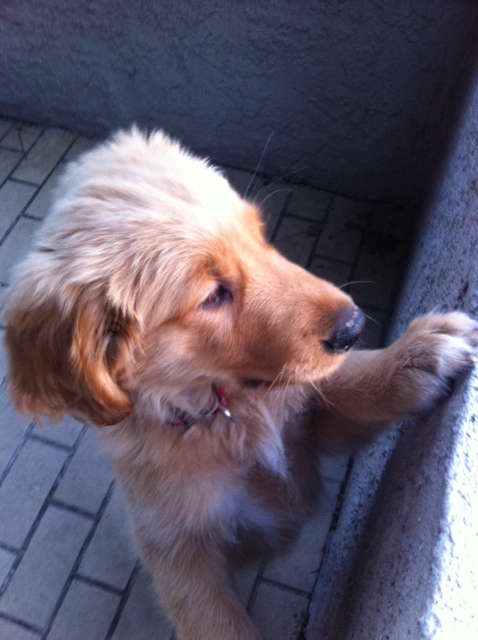 Wendy Walden adopted the pooch immediately knew he adored others and was incredibly social. As Riley got bigger, so did his desire for new friends.
A typical day for Riley includes walks, meals, naps and people watching beyond the backyard (body sitting over the fence). He does this often, and local residents couldn't get enough.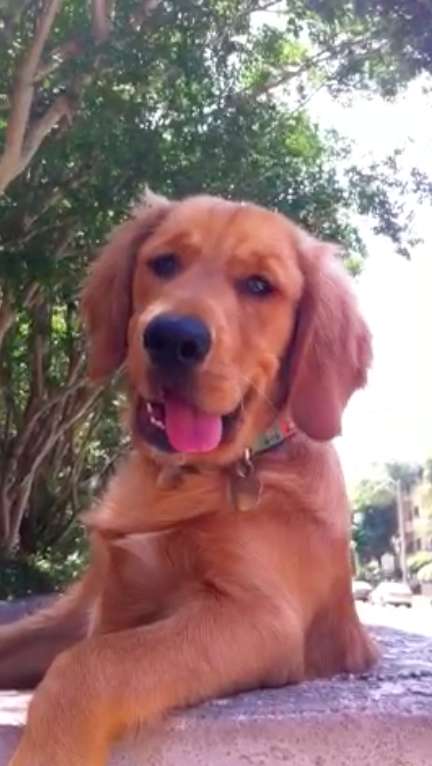 "It was like paparazzi," Wendy told The Dodo. "People stopped their cars and got out to film him and take selfies. So much filming and he ate it up. They used to film 'Crazy Ex-Girlfriend' right next door and he was noticed right away. I think he got selfies from most of the crew and even one with Rachel Bloom."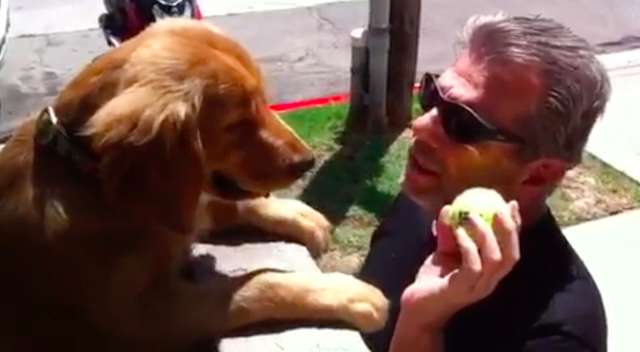 Walden describes his actions in detail. "He gives you an arm hug and when you try to leave, he pulls your arm in tighter and doesn't let go."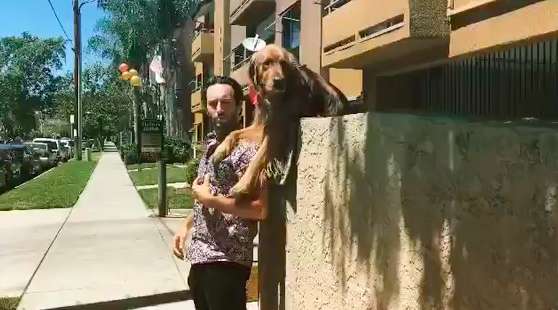 Walden claims that Riley purposely drops his toys over the fence in an effort to get attention.
"The dropping the ball works almost 100 percent of the time," Walden said. "Sometimes he misses his mark (not all people love dogs) but then we would always find the ball sitting on the wall because someone picked it up."
People take pictures and footage of the action.
One man posted, "I saw Riley across the street and obviously freaked out because of how strikingly cute the sight was. I had to capture it in that moment, and that's when I realized he had a toy in his mouth. He dropped the ball over the wall, and the video cuts out because I had to return the ball — he was looking right at me! After I returned the ball, I shook his paw and rubbed his head, and he seemed to thoroughly enjoy the attention, which is when I realized that it was just a cute scheme to get said attention," Berchtold shared.
This good wall-doggo dropped his ballo but fear not I returned it to him and thanked him for his service pic.twitter.com/ybsVME5xCp

— Johnny Berchtold ?? (@JohnnyBerchtold) September 1, 2018