Kate Brosnahan Spade, the fashion designer and businesswoman, hanged herself with a scarf in an apparent suicide Tuesday at a New York City apartment, according to a New York Police Department source.
A suicide note was found, a second NYPD source said, adding that the call came in at 10:30 a.m. Spade was found by her housekeeper, hanged by a scarf she allegedly had tied to a doorknob, the second source said.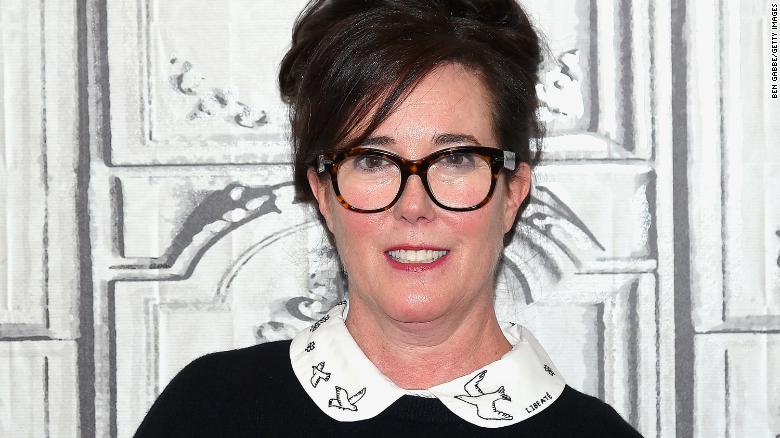 The designer, 55, started Kate Spade New York in 1993 and opened the first shop in the city three years later, the company's website states.
"Debuting with just six silhouettes, she combined sleek, utilitarian shapes and colorful palettes in an entirely new way," the site says.
Best known for its colorful handbags, the company has more than 140 retail shops and outlet stores across the United States and more than 175 stores internationally, the site states.
The luxury company Coach announced plans in May 2017 to buy Kate Spade for $2.4 billion.
Spade's apparent suicide comes as suicide rates in the United States increased from 1999 to 2014 for everyone between the ages of 10 and 74, according to a 2016 study from the Centers for Disease Control and Prevention.
For white women, the suicide rate increased by 60% during that period, the study found.