Sabastião Ribeiro Salgado, a Brazilian photojournalist, returned home after working abroad for three decades and found the lush green land of his parent's ranch was almost a desert.
The shock gutted him. The trees and the wildlife they housed disappeared.
"The land was as sick as I was," he told The Gaudian.
After inheriting the land from his parents, he and his wife, Lelia decided they would replant the forest. The region they were in is called Minas Garais and was once known for its lush forests. They began the Instituo Terra in 1998 and in the subsequent years replanted the 1,754-acre ranch with millions of trees and plants.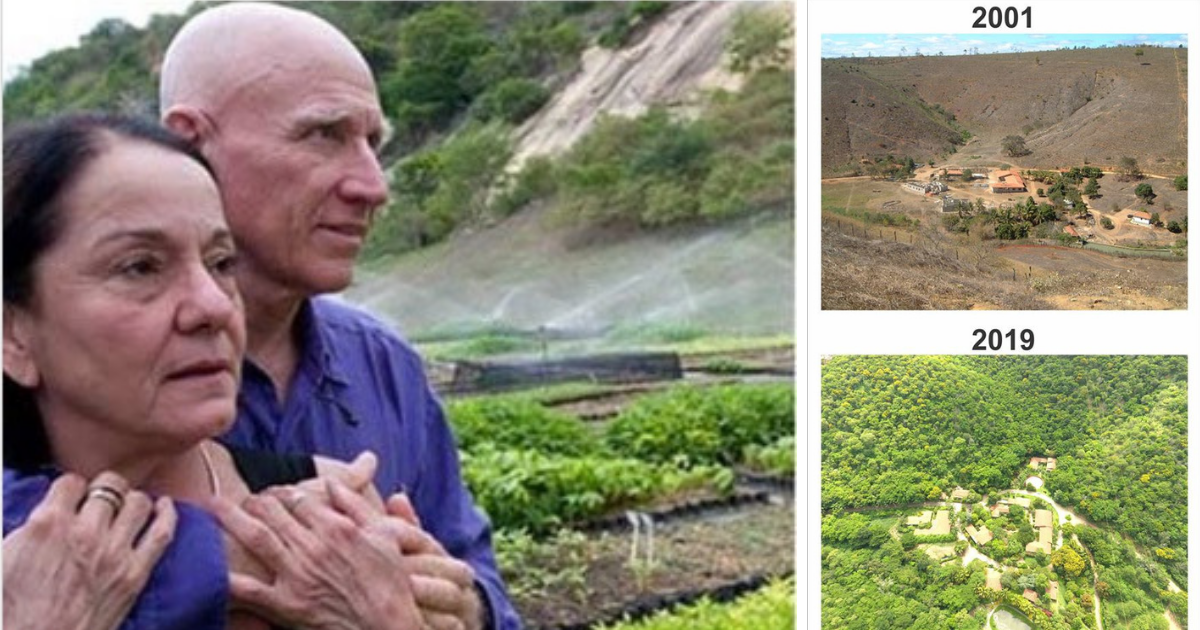 Like Adam and Eve, they tend a garden, but this garden is now called the Private Natural Heritage Reserve. It is home to 293 tree species, over 170 bird species, more than a dozen reptiles and amphibians, and over 30 species of mammals; many of them endangered.
The ecosystem is slowly returning to what the couple remembers, and the climate is changing because of it. With the trees, the temperature of the whole area decreased and springs, once thought dry, returned.
In an image shared by Instituo Terra, satellite imagery shows the drastic change to the land from 2000 to 2012.
The hillside once was a brown and dry space, but now boasts trees, streams, and animals once more.
The couple shares all they learned along the journey with children, teachers, and graduate students. Their goal is to empower others to positively impact the environment around them, instead of destroying it.
Even local farmers come to the Instituto for help repairing their lands. Watch this video to learn more about the impact the couple and their team have accomplished in less than twenty years.