Jenson, a three-month-old baby's father was able to capture the first time the toddler spoke.
God has given us the ability to give birth to babies so that we can know the feeling of creating life. God has also given babies numerous gifts and blessings so that they grow up to be wonderful human beings. God wants us to take care of babies and educate them about his teachings. Interacting with your little one is always fun because every moment is incredible. Thanks to the considerable growth of technology over the last few years, it has become easier for parents to record all the important moments in their little one's lives.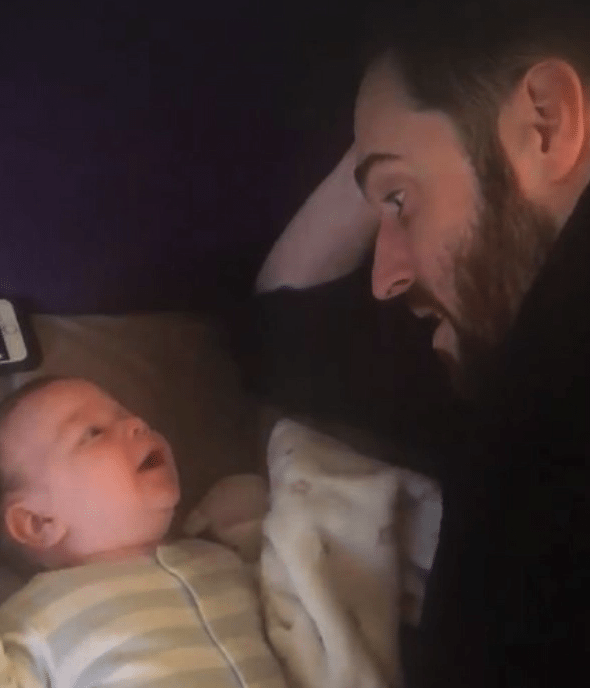 Jenson's dad is constantly saying hello while playing with the little one. The infant keeps trying to respond to his father's efforts by giving a suitable response. After a couple of minutes, it looks like Jenson finally got the hang of speaking. Jenson gives it everything he has and somehow manages to say the word "Hello" to his dad. Jenson's dad can't believe that he got to record the exact moment when his son spoke his first words. Both his parents were super excited that they were able to capture this precious moment and hold onto it forever. Take a look at the video below to see the adorable interaction between Jenson and his dad. It's great to see that technology has allowed us to do so much!
Please share this sweet video of Jenson saying hello to his dad with your family and friends to make them smile today!