Parents always strive to make sure that their kids are happy at all times, and kids around 5-6 years old can sometimes be a handful. At this age, many things are challenging and parents know that one of the most common problems at school are bathroom accidents. When a father was contacted about such a bathroom incident, he did something interesting.
What he did was clever and heartwarming, but definitely out of the ordinary.
Ben Sowards, a father of a 6-year-old from Utah was called by her daughter's teacher because of a bathroom accident. He knew that instances like this can greatly affect the child on an emotional level. He also knew that he had to do something to make his daughter, Valerie, feel a bit better about the situation.
Then, an idea popped into his mind.
Before Ben got into his car and leave for Valerie's school, he splashed a small amount of water directly on his pants. Later on, when asked, he said that this was the best way he could think of to make his daughter laugh.
When he arrived at the principal's office, Ben asked Valerie to let him borrow her backpack. He whispered to his daughter that he had to hide something.
He said that Valerie was confused at first. but when she looked down and saw his pants, she understood what was going on and immediately felt at ease. According to what he shared with Huffington Post, "When she saw my pants, I got that look from her and I knew everything was okay. " He said that most parents can relate to this feeling.
So both father and daughter strolled out of the school like everything was normal.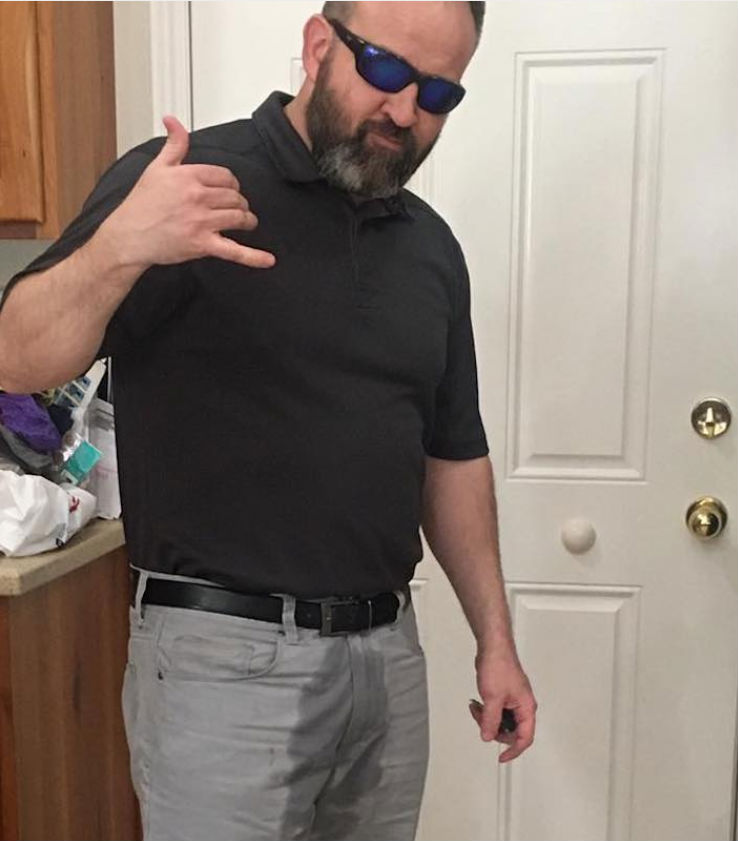 Accidents like this happen often to younger kids in school. Sometimes, kids have trouble with urinary control. As parents, this is a novel way to handle such a situation.
That said, if this happens almost every day, you should seek help from their pediatrician so you will know if there are problems that you need to address.
When other parents would get upset because of this accident, Ben handled it with class and every parent can learn something from this situation.
Ben certainly went the extra mile and thought of a way to make his daughter more comfortable, and it worked well in this instance.