God is still using people to do his good works.
Many people prefer buying a used car as either first car or as the first car for their children. A used car is cheaper, an effective option that many people turn to, especially while buying a car for teenagers. Kevin Duke was one of those people who wanted to gift a car to his daughter on her sixteenth birthday. He wanted it to be a surprise and decided to look for one on his own.
After scrolling through a host of used cars ads, Kevin was elated that he had found the right car for his daughter.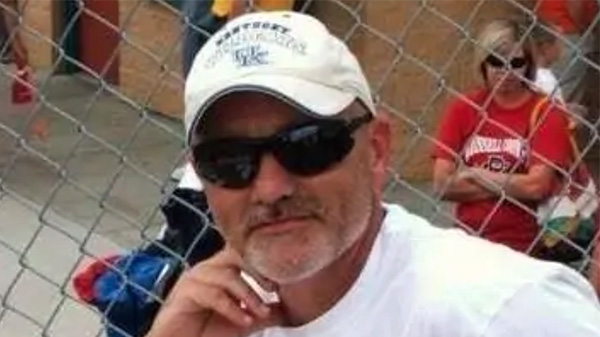 A silver-colored Ford which looked like it was in a good condition and very safe to drive. Kevin found a letter addressed to him in the glove compartment. The letter was so touching that Kevin decided to take action.
Sabrina Archey had a lot of good memories with her car 'Sylvia' and selling it was not something she wanted to do. She had lost her mother, daughter and an aunt to a house fire and the cost of the funeral had forced her to sell the car. To Sabrina, 'Sylvia had given her peace when she was in a tough moment and it held a special place in her heart.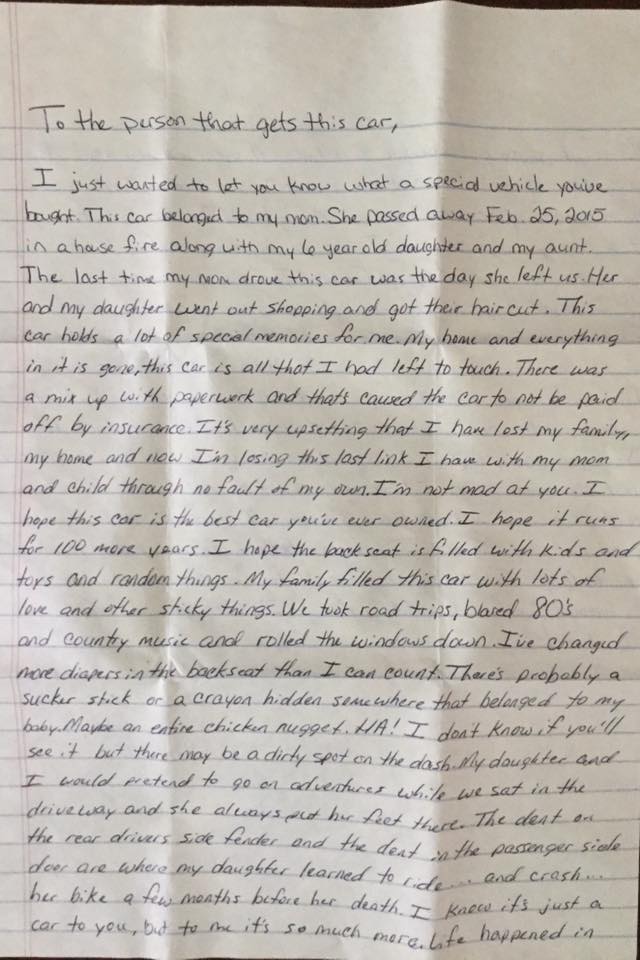 In her silver-colored Ford, Sabrina had left a letter to the buyer explaining what led her to sell her car and that she wanted to buy it back if the buyer ever thought of selling it again. Sabrina knew she couldn't afford buying back the car, so did Kevin.
Kevin acted on God's behalf and organized a fund raiser and raised so much money that Sylvia was reunited with Sabrina as well ensuring she wouldn't be burdened with other expenses.
God bless Kevin! We are praying for Sabrina.