God gave mothers one of his most powerful gifts in the universe, the ability to give birth. God also gifts mothers with countless gifts and blessings so that they have the energy and strength to take care of children. God gifted mothers with unconditional love so that all human beings know what it feels like to be next to him. Adeboye and Ajibola Taiwo are a couple from Nigeria that has three boys and three girls. When Ajibola was at the VCU Medical Center in Richmond, Virginia, she gave birth to six babies. The hospital said that the couple was trying to have babies for the last 17 years. Adeboye said, "I was excited. For the very first time, we were expecting."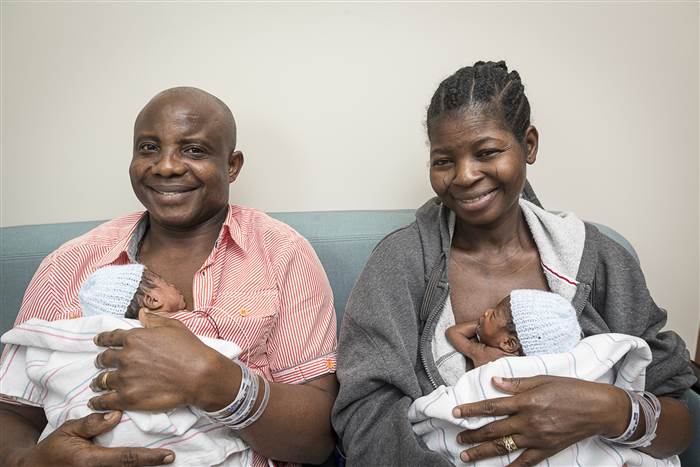 The weight of the babies fluctuated between the range of 1 pound 10 ounces to 2 pounds 15 ounces. Despite being in the neonatal intensive care, the babies are doing great. According to CDC, only 24 out 4 million live births are higher than triplets. The director of Maternal-Fetal Medicine, Dr. Ronald Ramus said, "It's not every day that parents bring home sextuplets. Mrs. Taiwo was eating, sleeping and breathing for seven. A lot of the support and encouragement we gave her to make it as far as she did was important, and one of the biggest contributions we made as a team." When Ajibola gave birth, she was only 30 weeks and two days pregnant.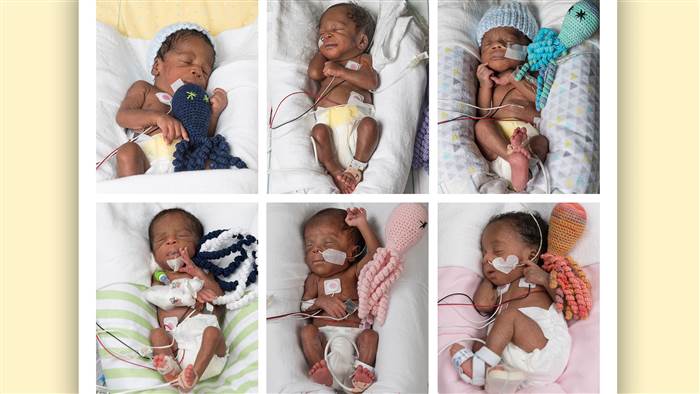 Please share this miraculous news with your family and friends!