Coffee is something that many of us can't imagine life without! And, new coffee machines that use pods can brew us up a cup of the good stuff in just a few minutes! These pods are quick and handy, but storing them can really be a pain. Thankfully, a clever mom from Australia named Gina Baynhma has come up with a great solution to this dilemma! The tip first originated on the Facebook group Moms Who Organise, but it didn't take long before her awesome idea went viral.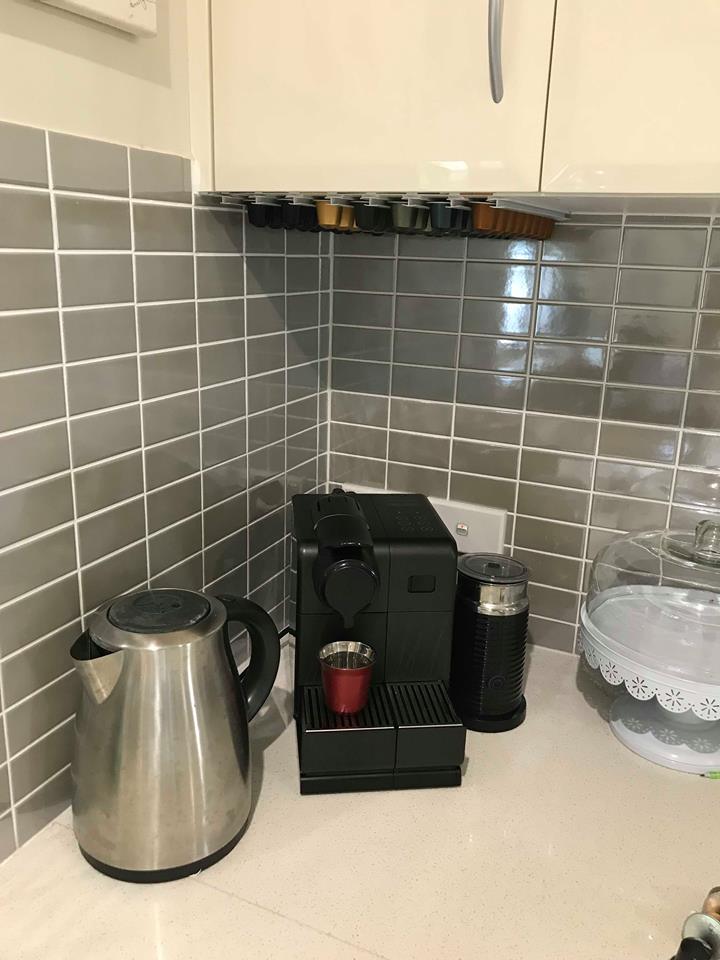 All you need to make this clever organizer is a few PVC strips, a simple material that can be found at places like Home Depot or Lowe's. These strips are inexpensive and widely available, making this hack easy and cheap. And, whether you want to apply them to the top of the cabinets above your coffee pod machine or in the pantry, the grooves of the strips are conveniently the perfect size to fit the rim of a coffee pod. This storage solution is so easy… I can't wait to put it in my own kitchen!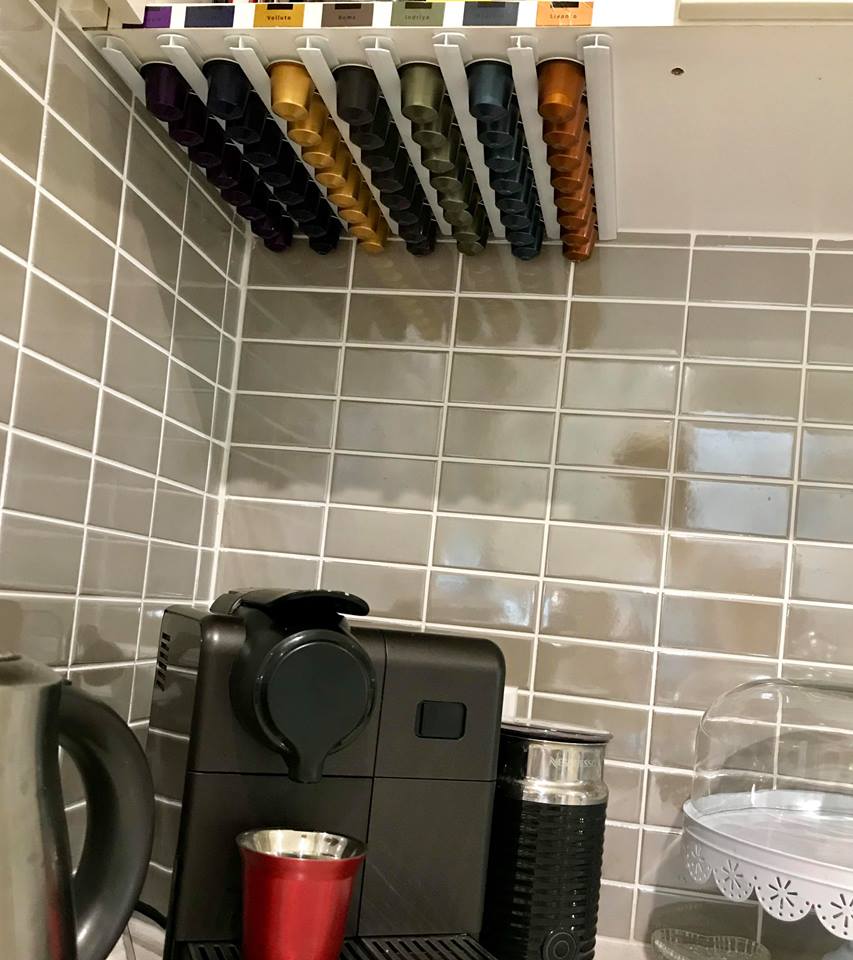 [Source/Simple Most]
Share this story with your friends who love coffee to let them know about this simple hack!