A family is currently asking for additional information after their Yorkshire Terrier was taken by a man from the front porch of their house.
Terrifying CCTV footage showcases the thief walking quickly towards the door of the house in Reseda, California on March 14.
He then proceeds to take the ten-year-old pup named Coco in his arms and strolls away calmly before leaving the area on a bicycle.
West Valley Patrol officers said they are currently looking for the suspect that participated in the grand theft of the animal.
They claim that the man fled southbound on Corbin Avenue from the house after seizing the dog. He was spotted a couple of hours after the fact at a convenience store at Corbin and Vanowen with the dog.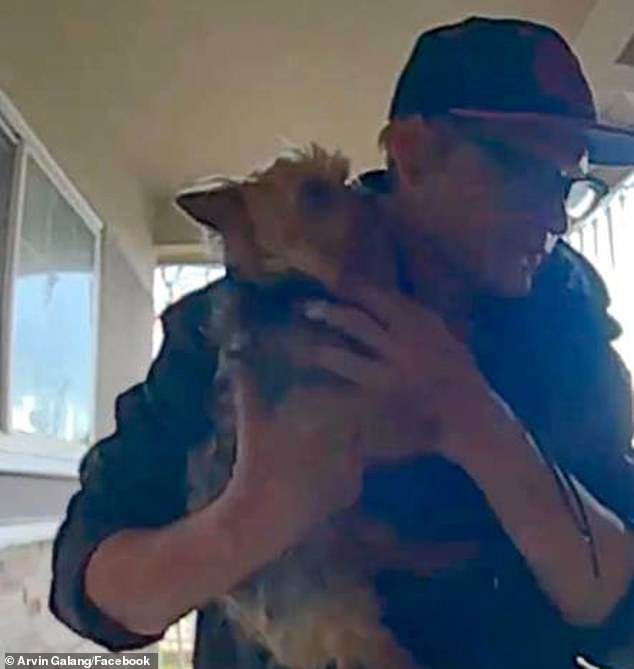 A photo of him was snapped with his bike while he is holding the small dog on a leash beside him.
The man is claimed as being 5 foot 10, of thin build and has brown hair. He was wearing a black hooded zip-up sweater, grey shirt and black pants. He was riding around in a black and silver bike when the incident occurred.
Officers asked the public not to approach the man, but instead to contact LAPD at 818-374-7611.
Facebook user Arvin Galang posted several pictures of the cute dog on his page and said the family is longing for information on her whereabouts.
Several social media users responded that they had seen the suspect at various locations throughout the day.
Please help this family find their dog! Contact LAPD if you have any info.