There are many good people in this world. It's hard to see that when the majority of things we hear are about end badly, but God still gives us plenty of things to look forward to in life. He has a plan for everything. Chick-Fil-A is a fast food restaurant that does a lot of good for its community. Their selfless service has once again been proven when a mom forgot her purse at a Chick-fil-A in Lubbock, Texas. While most people would have panicked over losing their possessions, Lindsey Jones got more than just her purse back. She shared her story on Facebook and here's how it goes: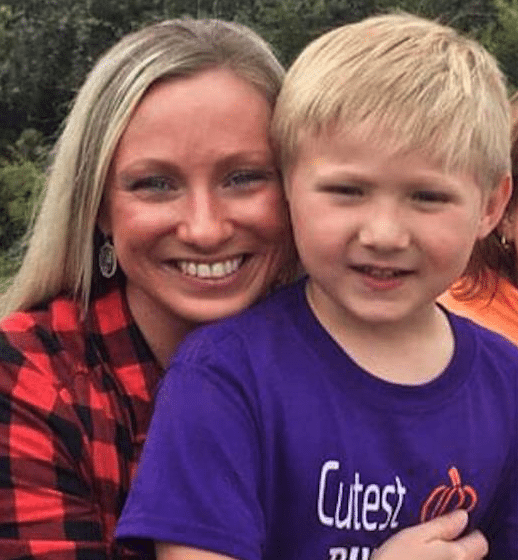 "As my family and I traveled back to Lorena from Taos, NM, we stopped at this Chick-fil-a restaurant to grab lunch to-go. Approximately THREE hours later when we stopped for gas in Abilene, I realized I must have left my purse back in Lubbock at Chick-fil-a. I called and spoke to a very nice woman named Darcy who assured me that they had my purse and would ship it to me right away. After thinking about all the very important things in my purse that I would need ASAP, I called back and spoke to a manager named Casey. He was incredibly helpful and understanding. He took my purse to FedEx and had it shipped to me "Priority Overnight". With it being a Saturday delivery, and being that I carry a pretty large handbag that weighed 7 lbs, you can imagine it was NOT a cheap shipment!! When I called to give him a FedEx account number to use to pay for it, he told me not to worry about it because it was already taken care of!!!! I was blown away by the kindness and generosity shown to me by the staff at Chick-fil-a on 4th & Frankford in Lubbock. I woke up this morning to a knock on the door from the FedEx guy with a big box containing not only my purse, but 6 coupon/gift cards for free food at Chick-fil-a, and a couple of plush cows saying "EAT MOR CHIKIN" !! I can not thank them enough for everything they did to help me get my purse back as quickly as possible! This situation completely restored my faith in humanity! Not only was my purse found by good, honest people, but they also went above and beyond to help fix a problem that was 1000% my fault, to begin with! So, thank you, thank you, thank you, Darcy & Casey, for being so awesome!!! — feeling amazed at Chick-fil-A at 4th & Frankford."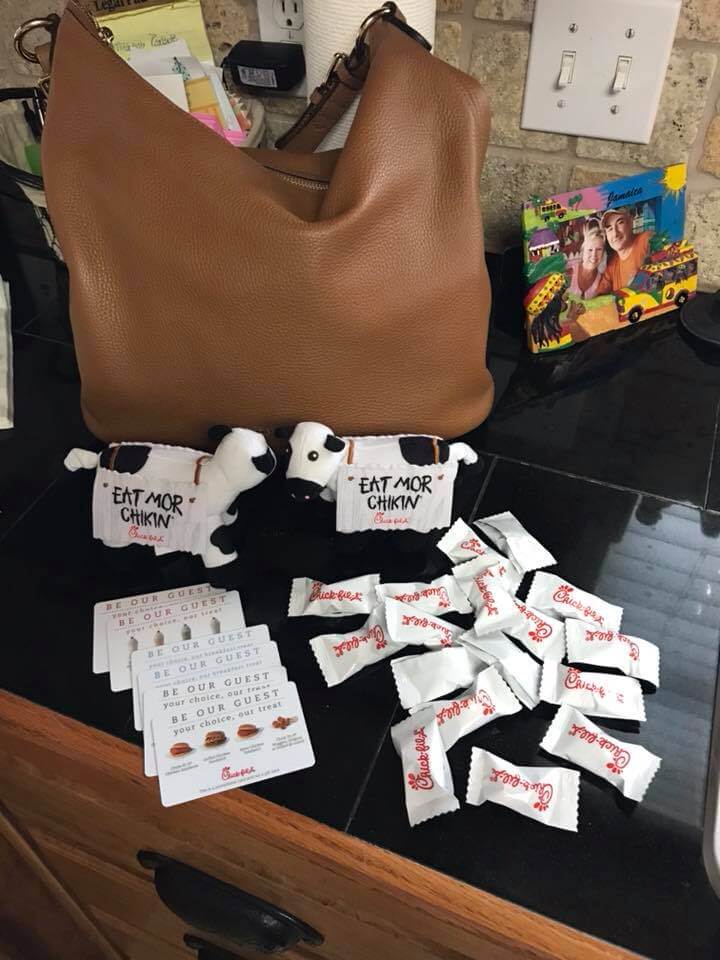 Share this story with your friends and ask them to do one good deed today!