In Proverbs 22:6, God promises that if you, "train up a child in the way he should go; even when he is old he will not depart from it." Although our faith is sometimes tested even after we hear that promise from the Bible, some kids turn out right and these kids live on to be legends in the eyes of their parents. Lots of parents pour their blood and sweat into raising their children right and only a few get the rewards. Actress Candace Cameron Bure was one of those parents. Her son Lev turned 18 recently and he gave his mom something priceless – a letter about how he felt.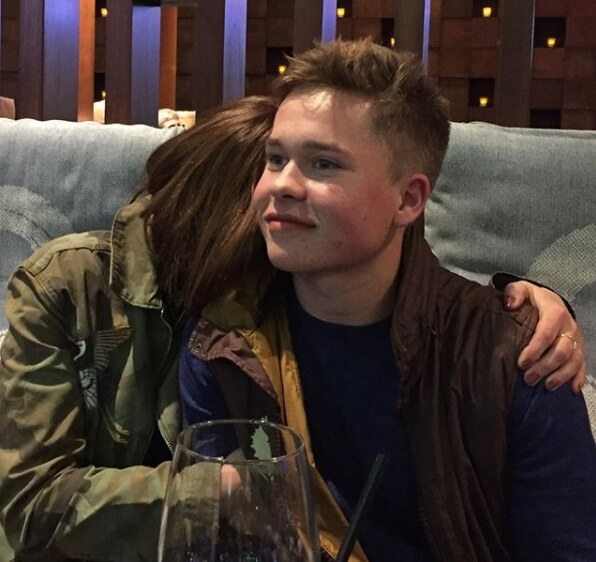 It was a letter telling Candace that the unconditional love she gave and the self-sacrifices that she made have now shaped her son into a good Christian man with values. It reads, "Mom! I first just need to say, thank you. You have literally put your life down for me. You, helped, encouraged, cared for, loved, worked, and really done everything for me. I would be nowhere near close to where I am today if it wasn't for you. Papa has helped me with athletics, but the man I have become, I owe to you. My love, patience, and heart came from you. I owe it all to you. Thank you! This day is about you! Not me! I literally would not be here if it wasn't for you… literally. We should be celebrating you and papa! My life is so blessed and like no other because of you. No one in the universe could possibly replace you. I love you with all my heart! –Lev"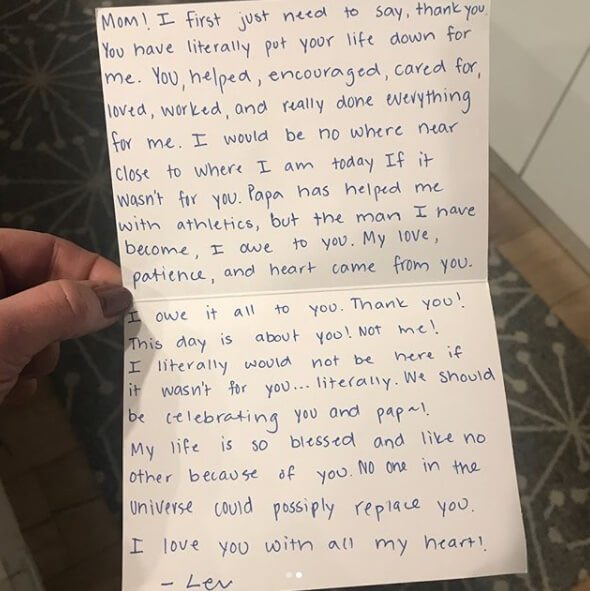 Candace was so overwhelmed with gratitude and emotion that she burst out in tears. She took to Instagram to share how she felt. She wrote, "This boy… I mean… @levvbure. I was buried in that shoulder for a few minutes. At least. " What an inspiring story.
Share this story and pray that this family continues seeking after Christ!