Animals show us just how amazing of a creator God is! There are so many different creatures that we get to share this planet with, and they are each so unique and special. The animal kingdom is quite extraordinary, and many of us love going to zoos so we can see some exotic creatures up close and personal! And, the Santa Barbara Zoo has a brand new baby animal for us to enjoy: a newborn female giraffe!
The baby giraffe was born this week weighing 180 pounds and standing at 6-foot-1-inches tall. Audrey, a Masai giraffe, is the newborn's mother. The baby was born slightly premature and zoo staff has said that they weren't expecting the baby to come for a few more weeks. And while "this was the fastest birth Audrey has had," it was "smooth and progressed well, and the calf stood up and was nursing in only two hours," Michele Green, the curator of mammals at the zoo, said. "Audrey is calm and this calf appears to be figuring things out very quickly. We couldn't be happier for mom and baby," Green added.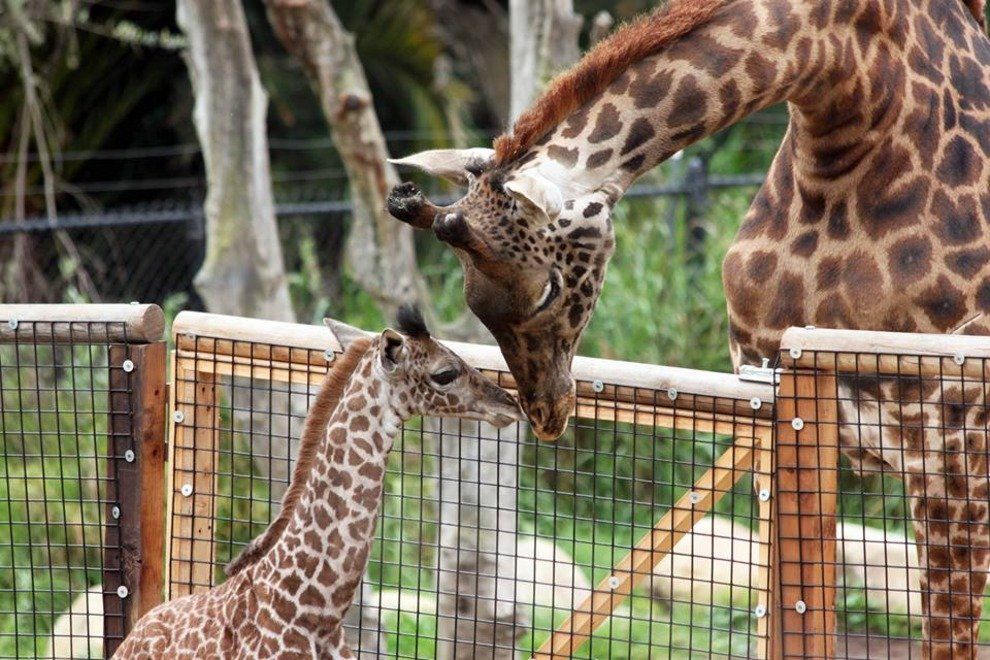 The mother giraffe and her new baby will remain out of the public's view for now. However, the two are expected to make their first public appearance together as early as next week. Now, the public is able to get involved in naming the baby giraffe. So far, the naming contest has gotten many great suggestions, but the top picks being considered are Amirah, Makena, Nugget, and Quintin.
[Source/Fox News]
Share this story with your friends who love animals so that they can know about this sweet new baby!