Being the perfect wife and mother is a daunting task. But, somewhere along the way, God gives you the strength and willingness to excel at the different roles a woman plays in her life. Katie Muss was all set to marry her boyfriend Jeremy. She was also ready to become a second mother to his four-year-old son Landon. For Katie, her marriage was not just to Jeremy, she wanted to be part of the whole family. She wanted to be a part of Landon's life and more importantly, a part of Casey's and Tyler's life. Casey was Jeremy's ex-wife and Tyler was her husband.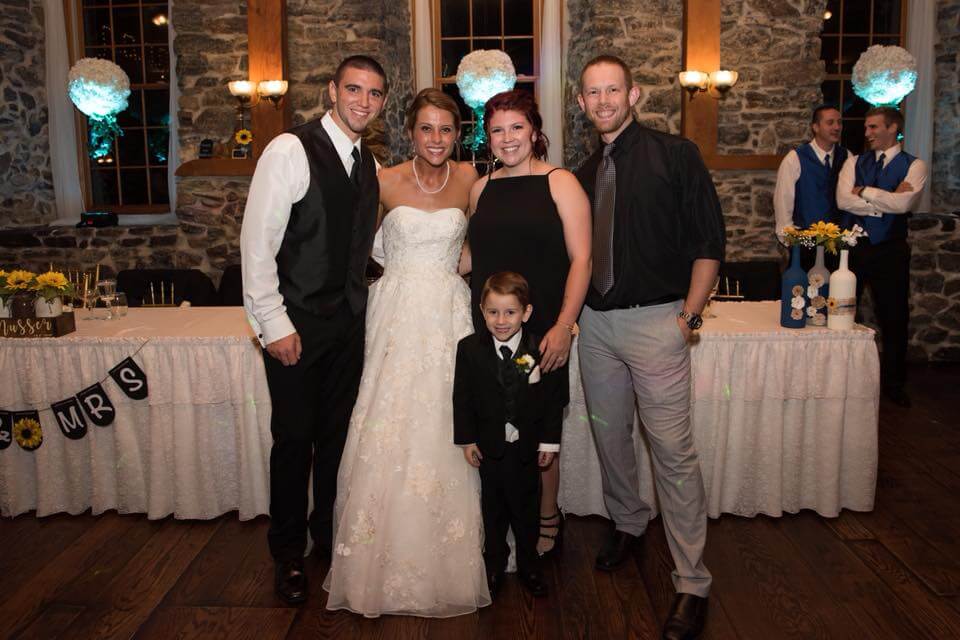 On the day of the wedding, Katie had a surprise for everyone. As she was about to say her vows, Jeremy turned to her, ready to hear what she had to say. But, to everyone's surprise, Katie turned to Casey and promised her that she would do everything in her power to be a good mother to Landon. She promised to guide him, teach him, and love him every day. Katie then turned to Landon with the vows she had written for him. She promised to stand by him no matter what, to love him, and to listen to him. She promised Landon that she would love his father and to be a best friend to his mother and Tyler. Katie wrapped the little boy in a hug and had the entire church in tears. Katie managed to give Landon and his mother the most wonderful surprise at that wedding.
Share this sweet story with your friends and pray for this family!