Weddings are beautiful. They are special occasions where God looks down with love at the couple professing their love for each other. Weddings are full of blessings and promises. The promise of a bright, and in this case sweet, future being one of them. Paige Kirk, a bride from Australia, proved that love is truly sweet as she carried a bouquet of donuts instead of flowers down the aisle. The bouquet was made by a company called Dessert Boxes. They had run a competition earlier this year to find a bride who wanted to carry their bouquets.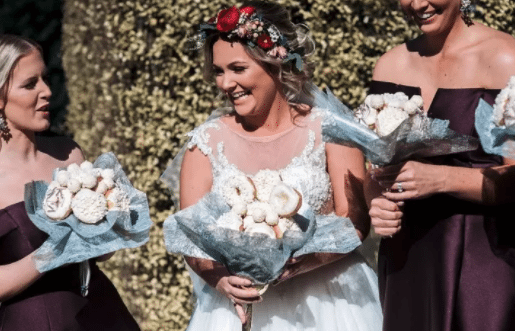 Luckily, Kirk was chosen and the ceremony was epic. "When we spoke to Paige, we knew she was our winner, she was so fun and light-hearted, and we knew she'd rock the bouquets as she walked down the aisle," said a spokeswoman for the company. Kirk even kept the bouquets a secret from her fellow bridesmaids until the day of the wedding. Needless to say, it was a pretty sweet surprise. Kirk said in a statement that, "My bridal party was so excited when they found out they were walking down the aisle with donuts, my husband and I wanted to have fun at our wedding and we figured, why not have donuts? Everyone loves donuts."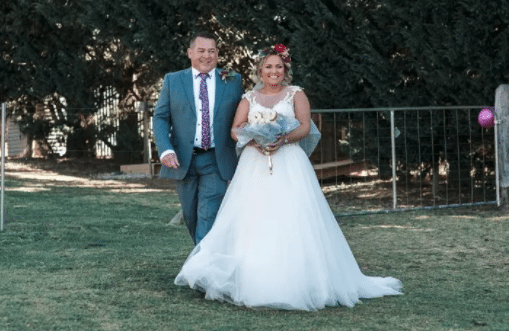 Kirk told BBC that she and her new hubby Steven wanted to make their big day stand out. It's pretty safe to say that they did. "We wanted the wedding to be a bit different and really reflect who we are as a couple," said Kirk. Kirk said she was shocked when her donut bouquets made international headlines. "Brides should be a bit more relaxed and have fun," she said.
Do you know someone who loves donuts? Share this story with them!