Before having surgery, 8-year-old Jackson McKie, had one request. Dr. Daniel McNeely, the boys surgeon, was about to operate on his brain to remove a cyst that was affecting his quality of life. Mckie had been diagnosed with it when he was just a baby, and it developed into a condition known as hydrocephalus. The serious diagnosis meant that Jackson had to spend much of his childhood in and out of hospitals and doctors offices, a life no child should have to go through.
Jackson had friend to help him deal with all the turmoil he had to endure. It was his stuffed teddy bear. Because Jackson has required a lot of medical attention throughout his short life, he has worked closely with the same group of doctors many times and they all grew to love Jackson and care for him. That's why the team of neurosurgeons were willing to go out of their way to oblige Jackson's last request before he went into his most recent surgery.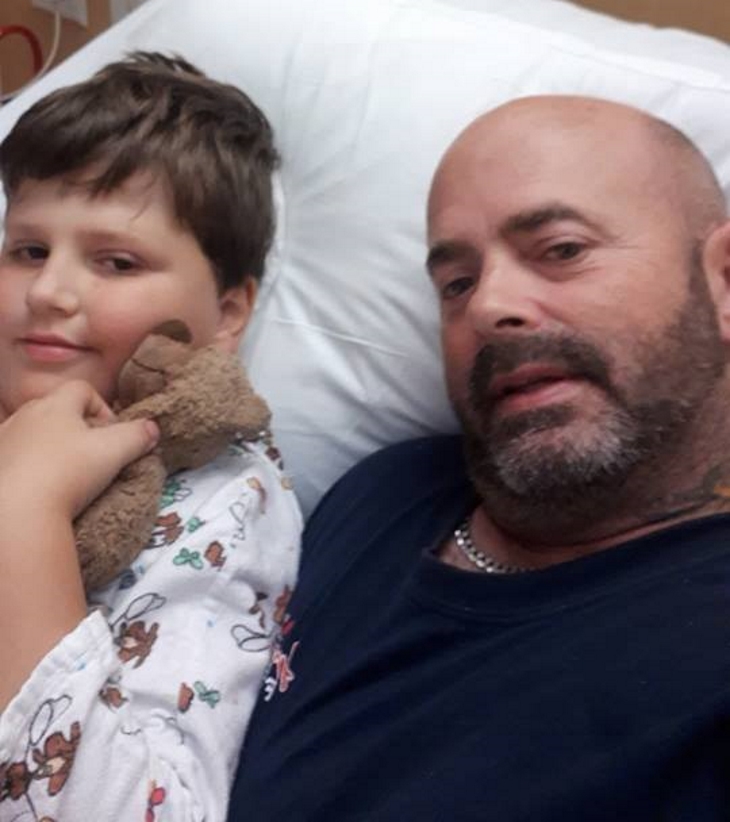 As Dr. Daniel McNeely was about to get started, Jackson spoke up and asked for something that went against the rules. And because Dr. McNeely listened to the eight-year-old boy, the world at large is praising the surgeon for his kindness and compassion.
Dr. McNeely was there when Jackson was diagnosed with hydrocephalus as an infant. And when Jackson came to the surgeon holding his teddy bear, Dr. McNeely noticed. But he didn't expect Jackson to ask what he did.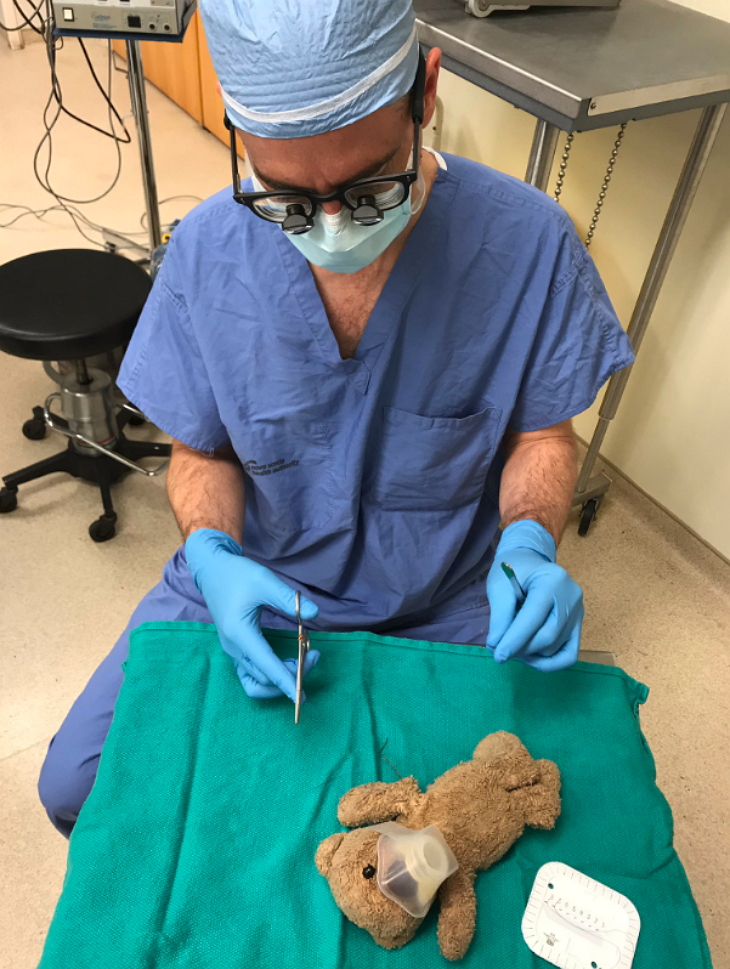 Right before Jackson was about to go under anesthesia, he asked Dr. McNeely a simple request. Jackson asked Dr. McNeely if he would be willing to operate on his teddy bear as well as himself. The doctor did not hesitate and agreed to do it – and even documented the process on camera.
When the photos went online, they quickly drew a lot of attention, going viral. Dr. McNeely spoke to CTV News Atlantic about his compassionate act.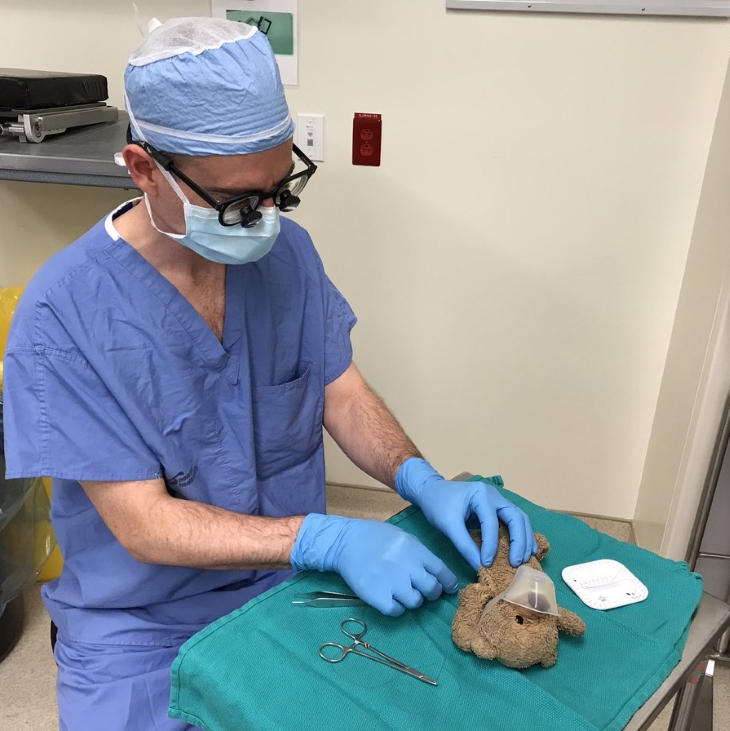 "I thought if there was something I could do to help make him feel better, it seemed like a simple gesture, and I was only too happy to oblige."
Dr. McNeely worked with the nurses to prepare a sterile surgical table for the bear. And after he finished with Jackson's surgery, he used leftover stitches and other unused equipment to perform the same surgeon on the teddy bear.
When Jackson's dad, Rick McKie, learned about what the surgeon did, he couldn't hide his tears.
"He's one of the nicest human beings I've ever met," Rick said.
Jackson recovered from the surgery fine, and then he saw that his teddy bear had too. The bear was patched up just like Jackson was. It made the boy feel safe and not alone.
The bear, named Little Baby, was Dr. McNeely's first brain surgery on a toy, so he shared the milestone on social media.
"Patient asks if I can also fix teddy bear just before being put off to sleep … how could I say no?"