We all understand that tragic accidents occur, and it really hurts us deep in our soul when they do, leaving us shocked and confused.
This is exactly what happened during a baseball game between the Chicago Cubs and Houston Astros.
Chicago Cubs batter Albert Almora Jr. had no idea that the foul ball he was about to hit at 90 MPH would hit a 4-year-old girl directly in the face.
What occurred next, you can imagine – everyone froze in terror.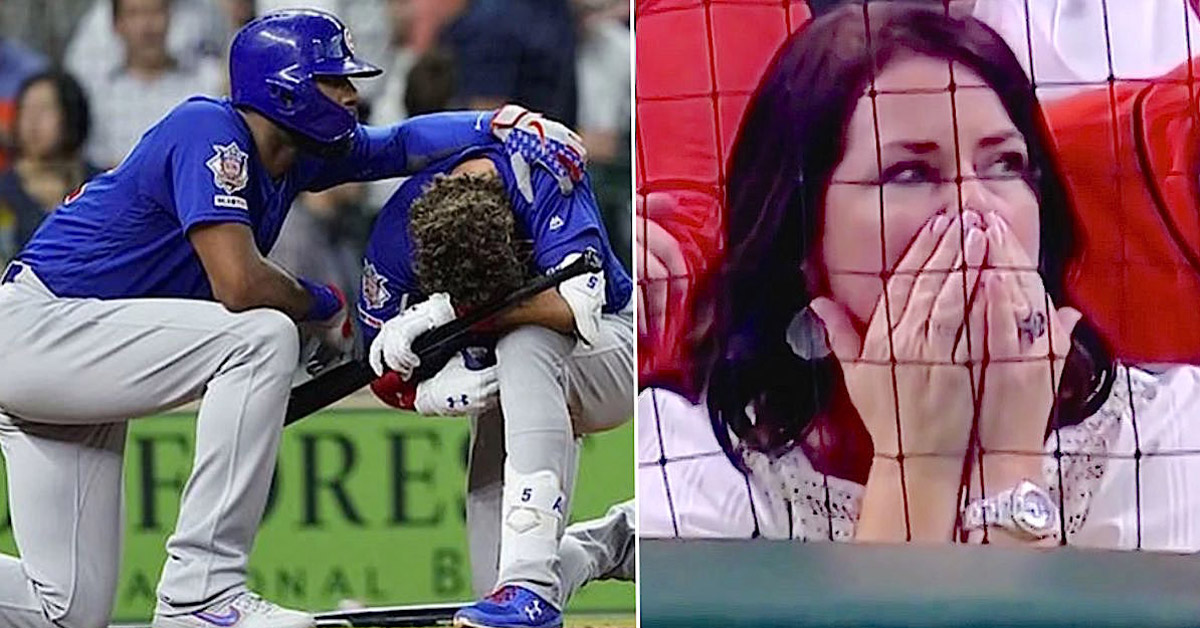 No one was expecting such an accident, particularly not Almora, the father of two, who fell to his knees instantly and started to cry and pray.
The team stopped the game as soon as they spotted Almora and, together with the manager, they rushed over to console him.
"Just praying. I'm speechless. I'm at loss of words. Being a father, two boys," Almora said.
The little girl is expected to be okay as she was immediately rushed to the hospital.
This event serves as a reminder to Major League Baseball to prioritize security and stretch netting in all directions to 70 feet in order to avoid such accidents.
While some teams have placed this netting, other teams, like the Yankees, still don't have one in place.