An unidentified man is undergoing treatment for wounds he sustained after an attack by a mountain lion while he jogged a park trail in Colorado.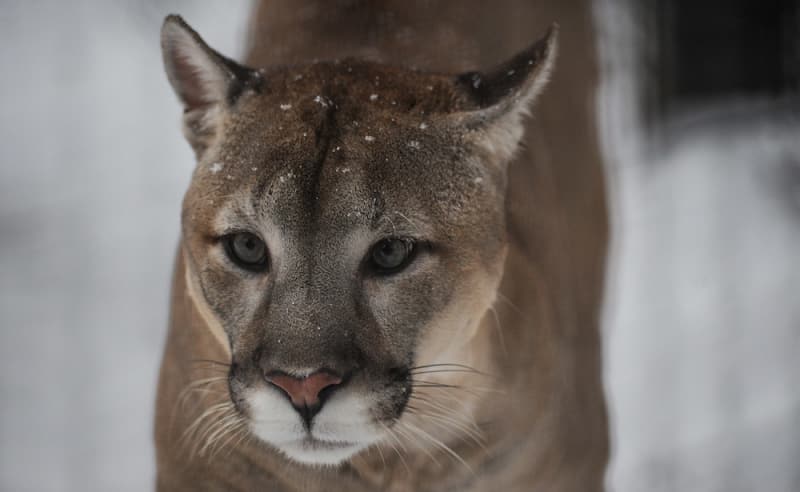 The big cat, weighing in at 80 pounds, was a juvenile mountain lion. The man was running on the West Ridge Trail at Horsetooth Mountain Open Space in Fort Collins. According to his statement to park rangers, he heard something behind him and turned in time to see the large cat leaping towards him.
The lion bit his face and wrist in the attack, but somehow the man was able to keep his head in the middle of the chaos.
"The runner did everything he could to save his life, In the event of a lion attack you need to do anything in your power to fight back just as this gentleman did," said Mark Leslie, the manager of Colorado Parks and Wildlife Northeast.
The runner suffocated the large animal until he was dead. The Parks service is performing a necropsy to see if there are any abnormalities or diseases in the lion, but rangers believe the runner triggered the hunting instinct in the young animal.
Had the jogger not turned around, the lion may have disabled him before he could defend himself and this encounter could have had a different conclusion. The man's wounds, while serious, are not life-threatening. After the attack, he even got himself to the hospital!
The Colorado Parks and Wildlife shared tips on navigating open spaces where wildlife, and specifically mountain lions, live on their Twitter account.
A reminder that living in Colorado means living among our wildlife. Our website has several great resources, including brochures about how to live and recreate with a variety of species. See our Living with Lions brochure for more information: https://t.co/9t0vPivxdz pic.twitter.com/NvoP9C3pUE

— CPW NE Region (@CPW_NE) February 5, 2019
It is extremely rare for mountain lions to hunt or pursue humans, with only 20 fatal attacks in more than 100 years. This man was fortunate, and his presence of mind was able to help him save his life. We pray for his quick and complete recovery.