William Tully Brown served in the Marine Corps and used code to assist in the World War II transmission of top secret messages.
He is the third Navajo Code Talker to pass away since May 10, the Navajo Nation said, according to CNN.
The Navajo code, which is the only spoken military code "never to have been deciphered", was also used during the Korean War and ended during the Vietnam war.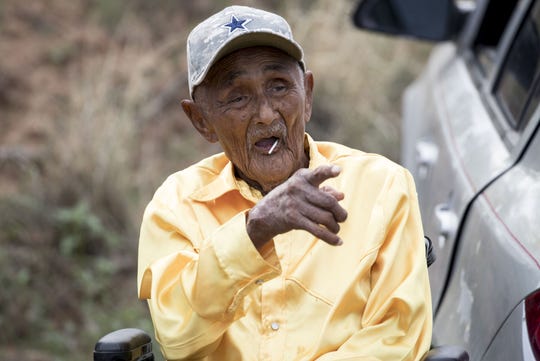 According to CNN, the Navajo code was essential to American warfare and was used in all significant naval activities "in the Pacific Theater."
"During the battle for Iwo Jima, Navajo Code Talkers in the Marines successfully transmitted more than 800 messages, which proved critical to America's victory," the article states.
According to Navajo Nation President Jonathan Nez, William Tully Brown died on Monday, June 3rd, in Winslow, Arizona. It is unknown the cause of death.
He joined the Marine Corps in 1944 and was honorably discharged in 1946.
He was the recipient of the Asiatic-Pacific Campaign Medal, American Campaign Medal, World War II Victory Medal, Navy Occupation Service Medal, and Honorable Service Lapel Button.
His niece, Delilah Yazzie, said that he would only discuss his war experiences when asked about it.
"He was a very humble person. He didn't like being in the limelight, he was reserved. He was a jokester and he liked to make people laugh," Delilah told the Farmington Daily Times.
https://youtu.be/YNsbCrB-K8g