Children are God's gift to us! Raising a child can be a very difficult task for anyone, but imagine having to raise two newborn twins while you are already at the ripe age of 70! Well, that's what happened for Omkari Singh when she became the world's oldest mother of twins at the age of 70! Omkari gave birth to the twins, one girl and one boy, back in 2008 and has been struggling to keep up ever since.
Despite the fact that Omkari and her husband already had two adult daughters and five grandchildren, the couple, who is from northern India, still remained determined to have a son. To pay for the IVF treatment she needed, Omkari's husband sold his buffalos, mortgaged his land, spent his life savings, and took out a credit card loan. It seemed like nothing would ever be able to allow Omkari to have more children at this old age, but doctors were shocked when the elderly woman did get pregnant… and she was carrying twins! "I've been in medicine for 20 years, and I have never heard of such a case," Omkari's gynecologist said.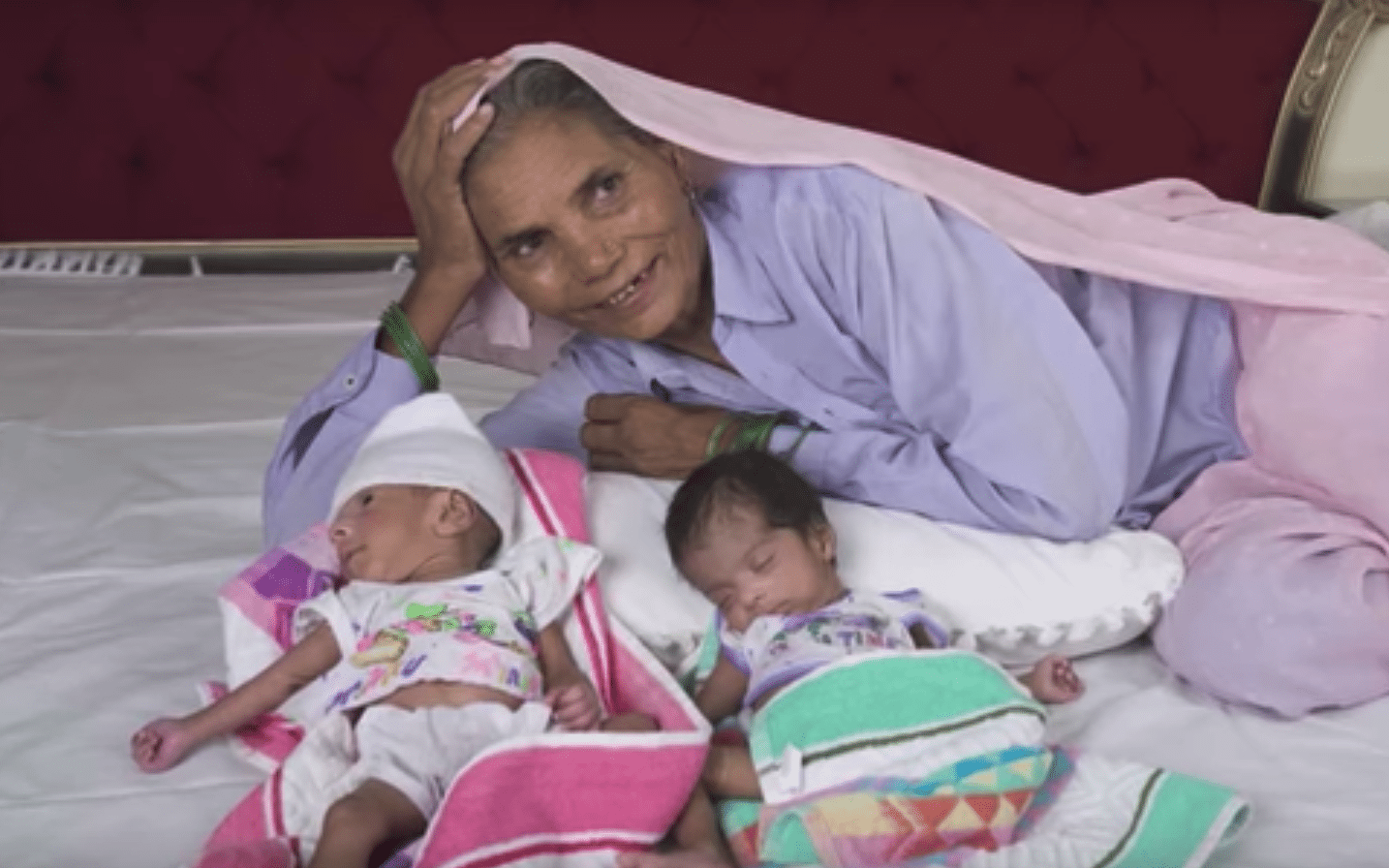 Following a hectic and painful pregnancy, the twins were delivered by emergency C-section. They were born one month premature and each one weighed in at a mere 2 pounds. At first, the doctors said that both babies were healthy. But, at the age of 4, the female twin, who was named Barsaat, tragically passed away. The boy, who is named Akashvani, is now 8 years old. To this very day, Omkari claims that people often mistake her for Akashvani's grandmother.
Watch the video below to learn more about this unique and extraordinary family:
[Source/Little Things]
Share this story to amaze your friends with Omkari's birth story!