Baseball is America's favorite past time. Almost every child has grown up playing catch and learning the rules of the game. You could call it a right of passage for most American kids. The passion for the game continues into adulthood where you choose a favorite team, watch their games, or even decide to play professional baseball. Almost every professional baseball player's love for the sport began when they were children. They cultivate this passion into a dream and work toward making a living by playing the sport professionally.
Baseball, like most other sports, is limited to people who are physically and mentally fit. But what about kids with special needs?! Aren't they allowed to pursue their dreams of playing baseball? Life has already been cruel with them by giving them all sorts of disabilities. To rob them of their basic privilege to play their favorite sport is terrible indeed. Which is why David Price, the star pitcher of the Boston Red Sox, has taken it upon himself to help kids with special needs.
Making dreams come true with Miracle Field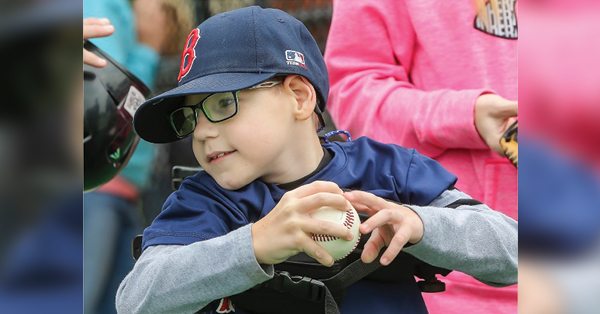 Price and his foundation have raised money to build the Miracle Field, a wheelchair accessible field to cater to the baseball needs of kids with disabilities. This field sits in Murfreesboro, Tennessee, which is Price's hometown. It has rubberized turf, making it wheelchair-friendly and the perfect place for children with special needs to pitch balls, hit home runs, and have a good time. Miracle Field was designed by Miracle League, who have ensured that the field is the best place for kids and adults to let loose and have fun. Every player is paired with a volunteer or buddy who helps them through the game and make sure everyone's having a good time.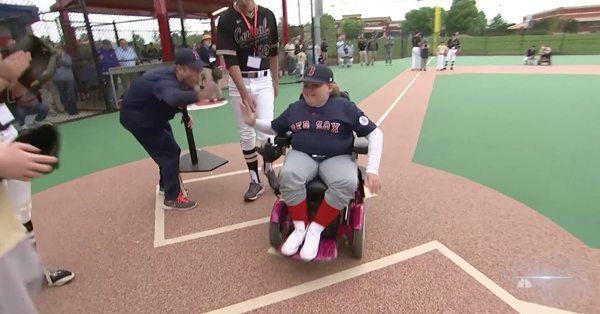 Price was inspired to help kids with special needs after he volunteered at one of Miracle League's baseball games. He said, "To see how much it impacted the kids in just one single day of the week, that was enough for me." Since then, he committed himself to bring this idea to his hometown. Murfreesboro was where Price discovered his passion for baseball as a child and decided to become a professional player when he grew up. Miracle Field is constructed on the very field Price played on when he was younger. This field has shaped him into the iconic baseball player he is today. Price accounts the field as where it all started for him and where he fell in love with baseball.
His love for baseball inspired him, his parents, and his foundation Project One Four to join forces with Murfreesboro to launch the Miracle Field complex. It is the first of its kind in the state and has been an instant hit with children with special needs. Price's mother Debbie is proud of what her son has achieved and how Miracle Field allows children of all abilities to come together and play the sport they enjoy so much. Price's father Bonnie says, "I've been taught by David, whether you have the money or not, it's where your heart is. Giving something to someone, especially a child, you get to see the joy on their face."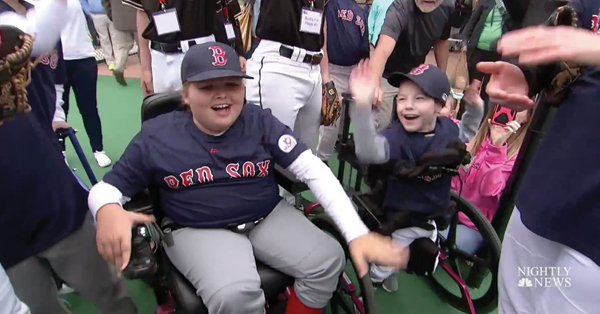 The playground adjacent to the Miracle Field is all inclusive and has been designed using information from physical therapists. It contains equipment suitable for everyone to use. Baseball coach Kaysi Paul says, "Outside of this field, everybody is quick to point out what makes you different. But here, it's what makes you different that is so great. Your differences are celebrated." Price believes that the reward for creating Miracle Field is to put a smile on their faces at least one day in a week.
Shane McFarland, the Mayor of Murfreesboro, said, "We are extremely grateful for the work of the Project One Four Foundation in partnering with the city of Murfreesboro and support from organizations such as the Christy-Houston Foundation to bring Miracle Field to our community. We encourage everyone with a heart for children and adults with physical and mental challenges to continue to join us in building this field of dreams in Murfreesboro."
Everything you need to know about David Price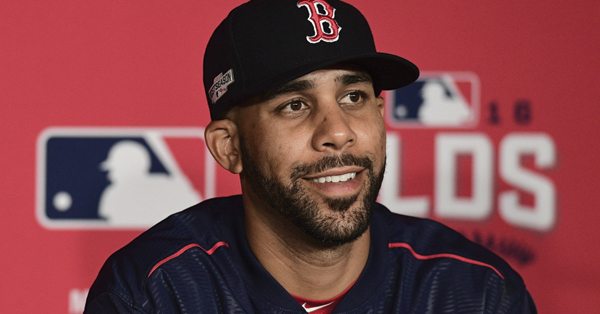 Along with a heart of gold, the Red Sox pitcher also has commendable skills that have made him one of the most indispensable players in baseball history. He signed a seven-year deal with the Boston Red Sox in 2015 that was worth a whopping $217 million. This has been reported to be the biggest deal ever made for a pitcher in the entire history of Major League Baseball. With this contract, Price is entitled to an annual salary of $31 million. Before moving to the Red Sox, he played for the Detroit Tigers and Toronto Blue Jays.
In 2015, Price signed a deal worth almost $20 million with the Detroit Tigers. He found his place in the world of Major League Baseball when he signed his first professional contract in 2007 worth more than $11 million dollars that guaranteed him a payout of $8.5 million. He debuted with the Tampa Bay Rays in 2008.
Besides his lustrous career, Price is also known for being a man with a big heart. He often channels his fortune toward charitable causes, especially those involving his own Project One Four Foundation that he founded with his father Bonnie. The foundation's mission is to improve the lives of the people living in Murfreesboro, focusing especially on the youth. Over several years, Price and his family have participated in giving away education essentials such as backpacks and computers as well as helping build playgrounds for kids. His choices have inspired many other professional baseball players to become involved in charity efforts.
Thanks to David Price and his selfless interest in helping people, children with special needs can now actively play their favorite sport, join teams, participate in matches, make friends, and finally feel like they are just like regular kids playing ball. His dedication has brought many children and adults with disabilities together and helped create a community specially for them so that they are comfortable and able to do what they love.