For years now, many a military homecoming surprises have captivated the Internet's hearts. Loaded up with smiles, squeals of joy and contagious, compulsive crying, it's hard not to get emotional watching loved ones reunite for the first time in ages.
But there are very few reunions that can compete with that of Kensley Penney's, a 3-year-old who loves her daddy so much.
When her mom April asked if she wanted a new doll stroller toy for Christmas, Kensley firmly replied "no."
This blonde-headed girl had just two things on her Christmas wish list: a truck and daddy. The latter was definitely preferred.
Her dad, Sargeant Scott Penney, had been deployed in Afghanistan for over six months at the time, and she missed him so badly.
Though Kensley kissed her American Girl doll with daddy's picture on it and said special prayers for him with mommy every night, she desperately wanted her Dad back.
Little did she know, though, but Santa was organizing the surprise of a lifetime for this little girl on the top of his "Nice" list.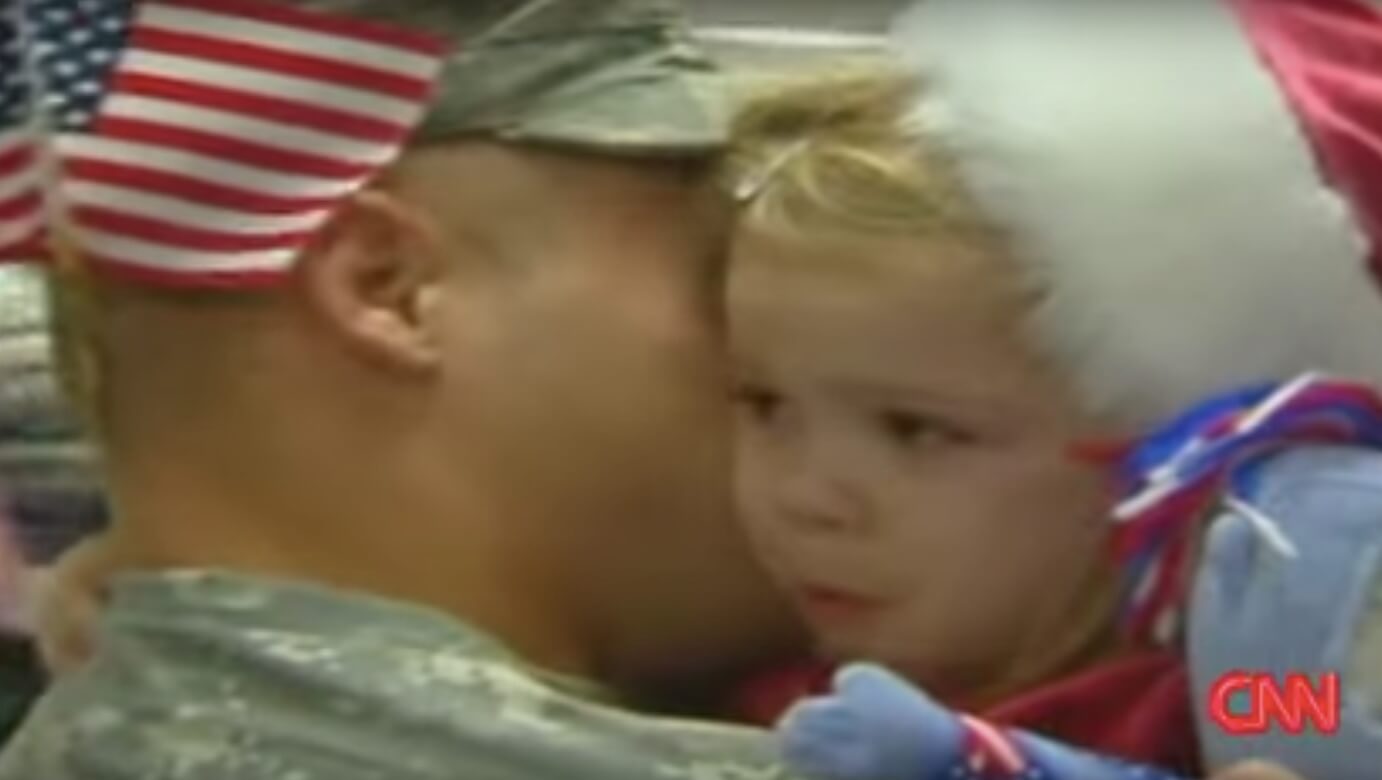 As she sat on his lap and she shared her bold request to bring daddy home, he motioned behind her saying "Who is that?"
Dumbstruck, Kensley sweetly says, "Daddy."
Try not to cry…