A young woman has died after being electrocuted when her mobile phone slipped into her bath while it was charging.
26-year-old Evgenia Shulyatyeva from Russia was found dead by her mother Vera who became concerned after her daughter didn't respond to any of her text messages.
Investigators say she 'died instantly' by electrocution after the phone, which was plugged into a 220-volt plug 'slipped' and landed in the water with her.
It is not clear if she was using the phone while bathing.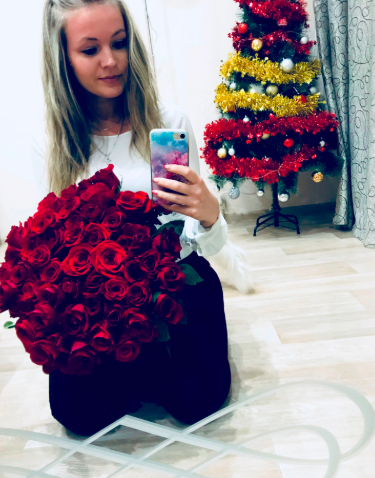 Friends and family members paid tribute to the young woman on her Instagram account, which is filled with selfies taken on her mobile phone.
"Sister, rest in peace, sleep well. It will always be in our hearts," Elena Shakleina, a friend of the victim, wrote on Instagram.
Investigators are currently trying to figure out whether the phone and charger had the proper safety measures, and whether the electricity cut out instantly.
The victim was expecting to celebrate her 27th birthday next month.
It's been two years ago that 14-year-old Madison Coe was electrocuted while using her cell phone in her bathtub. Her family said she regularly used her phone while soaking in the tub.
So is it ever safe to use your cell phone in the bathtub? To find out, electrical engineer Steve Fowler set up a demonstration with Inside Edition's Chief Investigative Correspondent, Lisa Guerrero, to show what could happen when you use a cell phone in the water. Watch the answer in the video: