There are things that happen around us on a daily basis that simply break our hearts. Not because they're so bad but because they're just so heartfelt and endearing. God works in mysterious ways. He knows what he is doing and all he expects us to do is trust in his timing.
We make some really big decisions every day. All these decisions have consequences that we might not necessarily be able to see at first glance. Two sisters from Texas experienced a lot of grief last year when they lost their father. They went on to suffer another setback this year, but it worked in their favor.
Story and Gypsy Retting (7 and 6), celebrated their late father's memory by sending up a balloon that had two notes attached to it from each of the girls. Story's letter read, "Dear Dad, we want to go up with you, we miss you so much. We want to go and hug you and do all of the things you do."
They really wanted those balloons to find their place in their dad's hands in heaven. However, they did get an unexpected miracle. As the letter worked its way up, the letter 's' appeared in the sky.
Tori Retting, the girls' mother, said that, "Yes, the clouds turned into an 'S' and their dad's name happens to be Skyler, so we thought, 'What a coincidence!' He's out there and he's catching that balloon."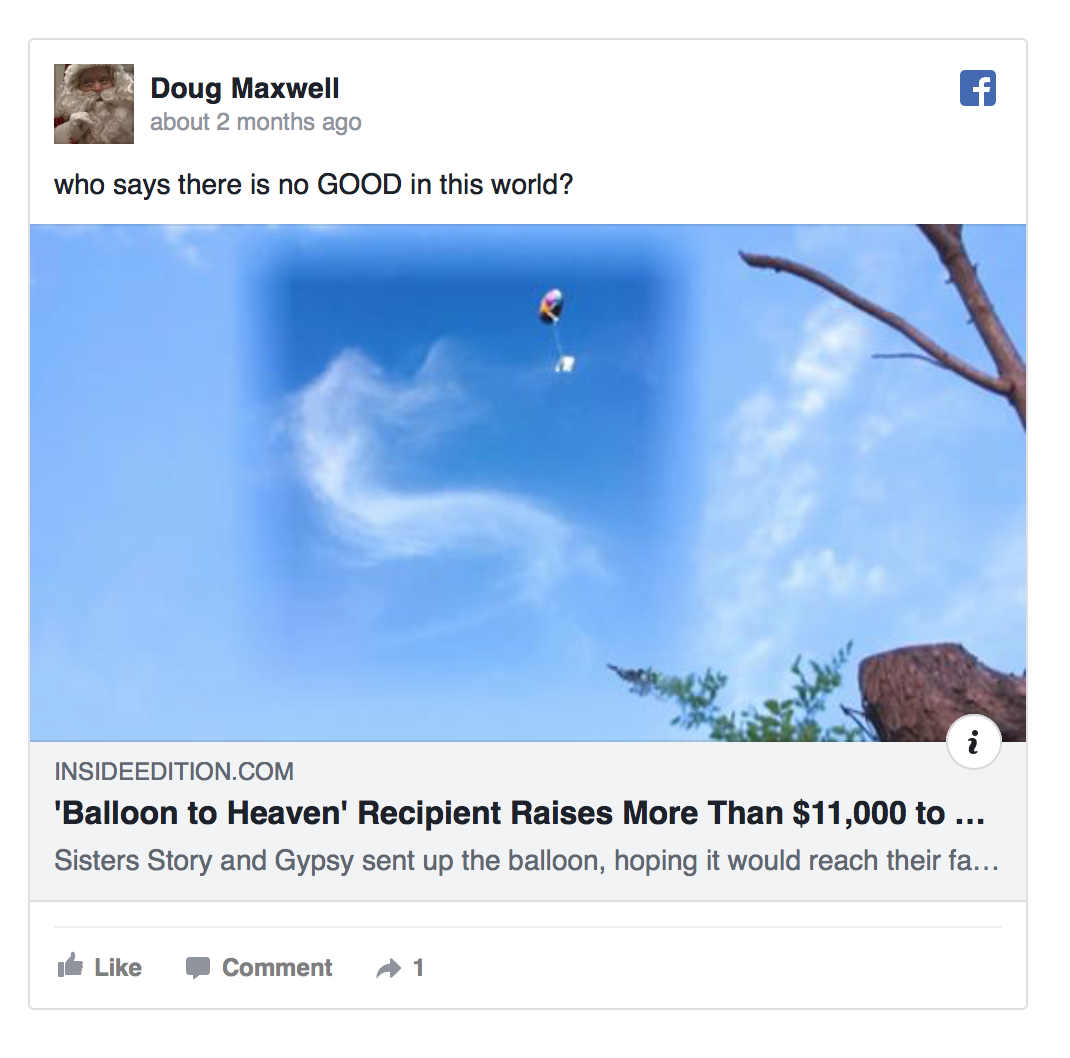 However, the balloon soon started to fall back to earth and all their joy turned into sadness. Lance Dunahoe came across the tattered remains of the balloon on his front lawn and took to Facebook to ask who it belonged to. He found the Rettings but they were in bad shape. Story was hospitalized and had started experiencing epileptic seizures. The doctors weren't sure what was causing them. So Dunahoe started a GoFundMe page for the little girl to help out, and it has over $11,000 as yet. There are still good people in the world.